Every college football season, several teams lose a game early and then make a run at a conference title by winning the rest of their games. While there are numerous teams that have the ability to do that, we've narrowed it down to the five teams with the best chance at doing so. Here are the five one-loss college football teams that are most likely to win out. 
Duke's lone loss came against Northwestern, a team that might actually be pretty good. Sure, they had to sneak by Boston College, but so did Florida State. Plus, Duke's schedule is pretty favorable. Duke plays three teams with a winning record the rest of the season: Miami (FL), North Carolina and Pittsburgh. Miami is 3-1, but could collapse at any point, and very well might with games against Clemson and Florida State still to come. Pittsburgh should be a win for Duke, especially since it's a home game and the Panthers travel to Notre Dame the week before. North Carolina on the road will be a challenge, but it's one Duke can win. So, yeah, a one-loss Duke team is a serious possibility. 
Of the teams on this list, this is the closest one to a lock. Boise State plays only one team with a winning record the rest of the season. That's New Mexico, a team with wins over Wyoming, New Mexico State and Mississippi Valley State. The Broncos should have little trouble winning the rest of their games. 
The SEC East is not that good, and Georgia's only real challenge left is Florida. That's a game the Bulldogs can win, especially if Nick Chubb keeps playing as well as he has. The season-finale against Georgia Tech seemed like it could be challenging, but the Yellow Jackets have had a rough start to their season.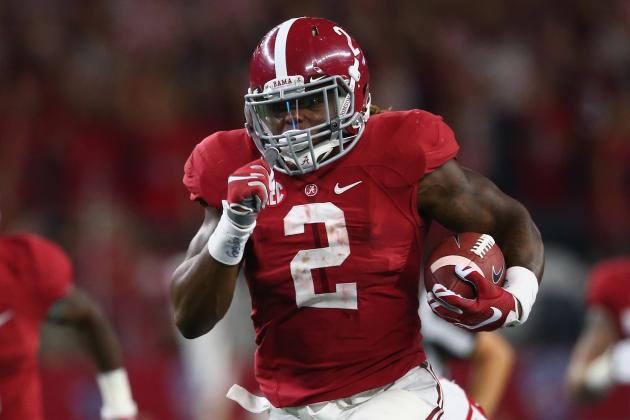 Sure Bama barely lost to another one-loss team in Ole Miss, but the Crimson Tide should be just fine the rest of the season. Games against Texas A&M and LSU will be difficult, but the biggest difference is Alabama's run defense. It will shut down Leonard Fournette better than any other team. Because of the run defense, the Crimson Tide have a better chance at going undefeated the rest of the way than Ole Miss does. Jake Coker is playing well and that will go a long way in the SEC. 
Notre Dame has two challenging games left, versus USC and at Stanford. While both of those teams have one loss as well, Notre Dame's remaining schedule is much easier. Notre Dame doesn't have to go up against the tough Pac-12 the rest of the season. Plus, Notre Dame's lone loss came against a talented Clemson team. If the Irish don't lose any more key contributors, which is a big if, they have the schedule and talent to finish the season without another loss. 
Back to the NCAA Newsfeed
Related Topics: College Football, Nick Chubb, Derrick Henry, Georgia Bulldogs News, Duke Blue Devils News, Alabama Crimson Tide News, Notre Dame FIghting Irish News