The NCAA Tournament is perhaps the most unpredictable sporting event in the world, but one thing fans can always count on is that there will be a plethora of upsets - especially in the first weekend. Last year, only four lower seeds pulled off first-round upsets, but this year promises to bring many, many more. Here are the five most likely upsets that will happen in the first round of this year's NCAA Tournament.
(13) Hawaii Rainbow Warriors over (4) Cal Golden Bears
Cal has two of the best freshmen NBA prospects in college basketball in forward Jaylen Brown and Ivan Rabb, but the Golden Bears prefer to play a slower, more methodical halfcourt game. Hawaii is the complete opposite, using a team full of long, athletic players to push the tempo at every possibility.
Cal is a team that can be sped up easily, and Hawaii will do that while forcing them into a lot of turnovers. Forward Stefan Jankovic has the size (6'11") to matchup up with both Brown and Rabb, and his athleticism will give them a lot of problems. Look for the Rainbow Warriors to pull out a close victory.
(10) Temple Owls over (7) Iowa Hawkeyes
Iowa is a team that is absolutely stumbling into this tournament, losing six of their last eight games, and I expect their struggles to extend into postseason play. Temple has impressive wins over UConn, Cincinnati, and SMU, and nearly pulled off wins over Butler and Villanova. The Owls are a well coached team that won't beat themselves, and they'll be motivated to get another showdown with Villanova in the second round. Given the Hawkeyes recent struggles, I expect Temple to play like the more inspired team and pull off the upset.
(12) Arkansas-Little Rock Trojans over (5) Purdue Boilermakers
Purdue is coming off a run to the Big Ten Conference Tournament title game, but they've been inconsistent all season due to lackluster guard play. On the other hand, Little Rock has an excellent, experienced backcourt. Guard play and defense are usually the two determining factors in NCAA Tournament games, and with Little Rock ranking third in the country in points allowed per game, they have the advantage in both areas. The edge goes to the Trojans.
(13) Iona Gaels over (4) Iowa State Cyclones
Iowa State likes to play a fast, up-tempo game with a small lineup. Iona does too, but they play it with a smaller and faster lineup. Led by senior guard A.J. English (son of former NBA player Alex English), the Gaels use a four-guard lineup that usually wants to take a shot in 15 seconds or less. This will be the highest scoring game in the first round, and though that's how Iowa State wants to play, they are less equipped to do so. They get worn down easily in fast-paced since they use a seven-man rotation - Iona will take advantage of that and pull out a close victory late.
(10) VCU Rams over (7) Oregon State Beavers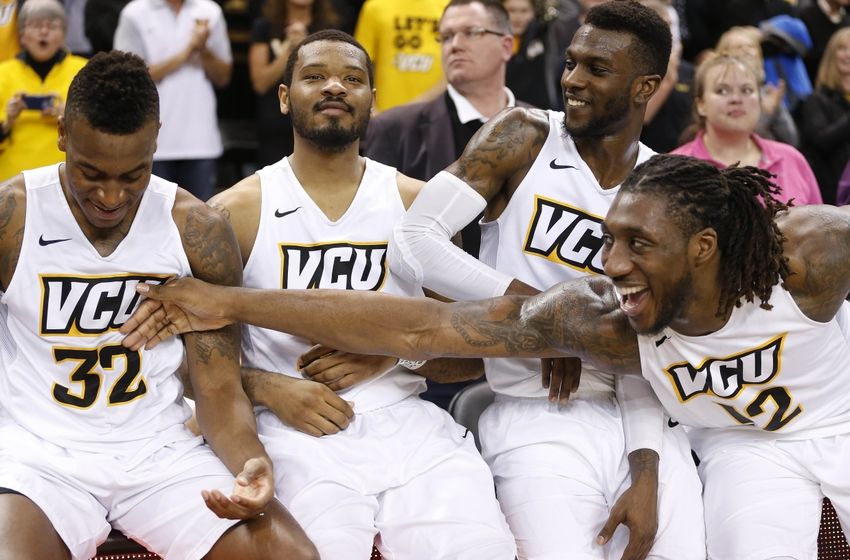 VCU's pressure defense is known for giving teams fits in the tournament, and the Beavers have struggled against guard-oriented teams this year, having double-digit losses to Oregon, USC, UCLA, Arizona State, and Valpo on their resume. Point guard Gary Payton II is one of the best players in the country you may not know much about, but his supporting cast is still inconsistent. I expect VCU's tournament experience to be the difference in this one.
Back to the NCAA Newsfeed
Related Topics: NCAA Basketball, Iowa Hawkeyes Basketball, Iona Gaels Basketball, Iowa State Cyclones Basketball, Cal Golden Bears Basketball, Oregon State Beavers Basketball, College Basketball, 2016 NCAA Tournament, Temple Owls Basketball, Arkansas-Little Rock Trojans Basketball, Purdue Boilermakers Basketball, Hawaii Warriors Basketball, VCU Rams Basketball