Sometimes a loss is just a loss. There are even times when a loss is expected. However, sometimes a loss comes out of nowhere in the type of game that is just so bad that the coaches burn the game film while the fans try their hardest to forget what just happened. These four college football teams fall into the latter category.
TCU Horned Frogs
TCU didn't just lose to Oklahoma State; the Horned Frogs were blown out 49-29 in that wasn't as close as the score might indicate. QB Trevone Boykin threw for 445 yards, but was picked off four times. TCU's defense, and all of its injury issues, finally doomed the team. Cowboys QB Mason Rudolph torched TCU for 352 yards and 5 TDs on just 16 of 24 passing. The loss might very well ruin TCU's College Football Playoff chances. 
LSU Tigers
More specifically, LSU's offensive was a disaster. The offensive line failed to open up any holes for Leonard Fournette, who picked up a meager 31 yards on 19 carries. QB Brandon Harris managed to make a few big plays, but also completed just six of 19 passes. LSU had just 182 yards of total offense in LSU's 30-16 loss to Alabama. Alabama's defense stepped up, but LSU needed much, much more from its offense. 
Michigan State Spartans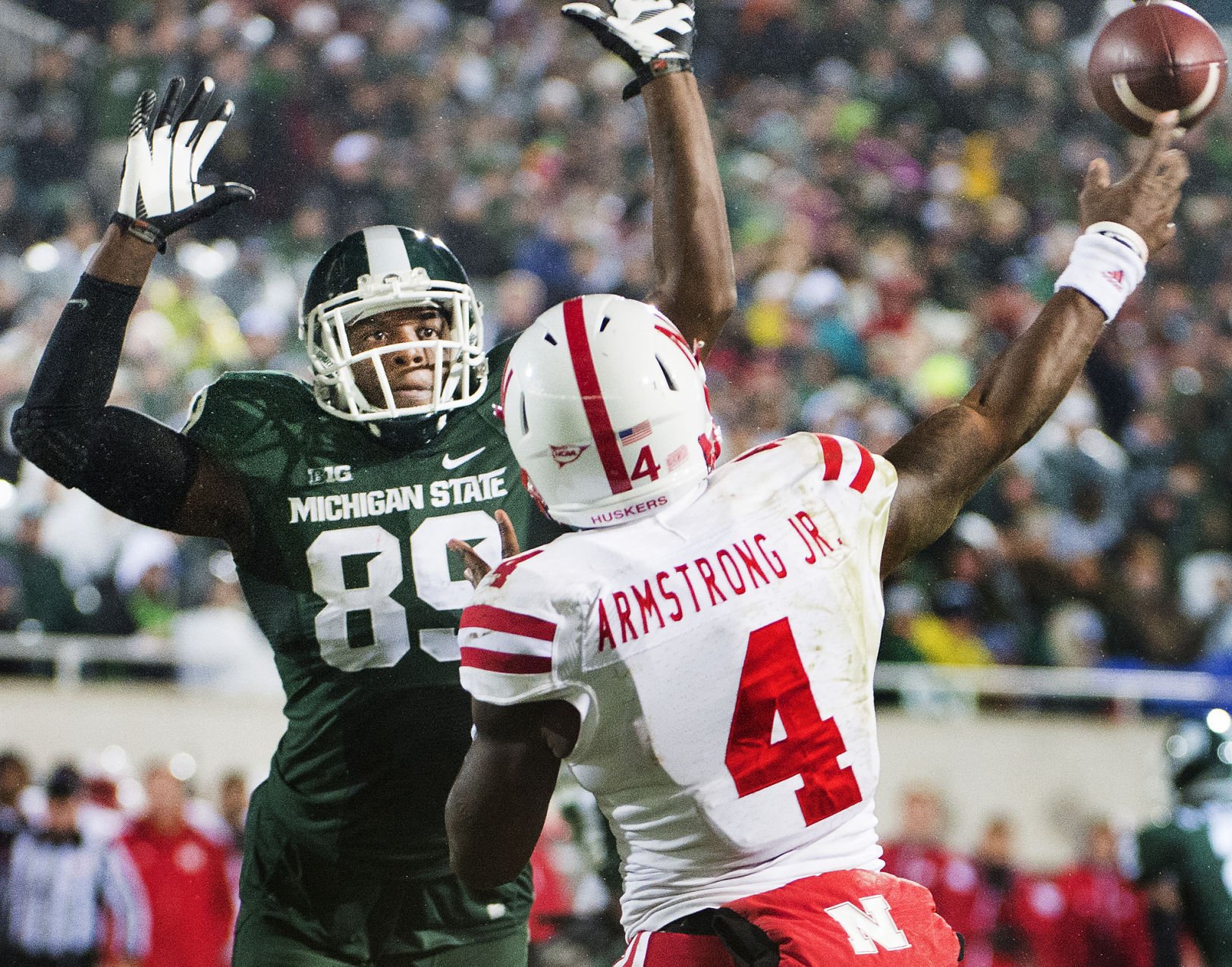 This isn't a game Mark Dantonio's teams lose. However, MSU came up short against Nebraska, a team that was 3-6 entering the game. The Spartans had the game in the bag, up 38-26 with just over two minutes to play. Somehow, the Cornhuskers rallied for the improbable 39-38 win. Sure, there was plenty of controversy, but this is a game Michigan State shouldn't have lost. 
Memphis Tigers
Speaking of ruined CFP chances, Memphis is out of the running thanks to a 45-20 loss to Navy. The Midshipmen ran all over Memphis, to the tune of 374 yards and 5 TDs on 66 carries. Navy threw the ball just 5 times. The loss was a disaster for Memphis, but at 7-1 with its lone loss coming against Notre Dame, Navy is suddenly in great position to be the highest-ranked Group of 5 school. 
Texas A&M Aggies
The Aggies won't be ranked after a 26-10 loss to Auburn. The offense simply had little going on. True freshman QB Kyler Murray wasn't able to use his feet, and struggled in the air. He completed only 13 of 23 passes for 105 yards and 3 INTs. It's a huge win for Auburn, but a disastrous loss for Texas A&M. 
Back to the NCAA Newsfeed
Related Topics: College Football, Leonard Fournette, Brandon Harris, Mason Rudolph, Trevone Boykin, Kyler Murray, Mark Dantonio