Most casual college football fans would be able to point out Ezekiel Elliott or Joey Bosa walking down the street seeing just how much those guys (and other top CFB stars) dominate the ESPN/FOX Sports Live landscape. The five guys below are the other side of the coin -- relatively anonymous guys who made a case for national stardom with top-level performances on Saturday.
We're simply stunned by what Doctson accomplished on Saturday in TCU's 55-52 escape job win over Texas Tech in Lubbock. Doctson caught anything and everything thrown his way, bringing in 18 balls for 267 yards and three touchdowns. 18 CATCHES. Whether Heisman candidate Trevone Boykin led Doctson short, medium or long, he made catches look easy and turned on the afterburners after first contact. Not only did Doctson announce himself as worthy of a national spotlight, he also put himself smack dab in the middle of the Heisman race.
QB Travis Wilson -- Utah Utes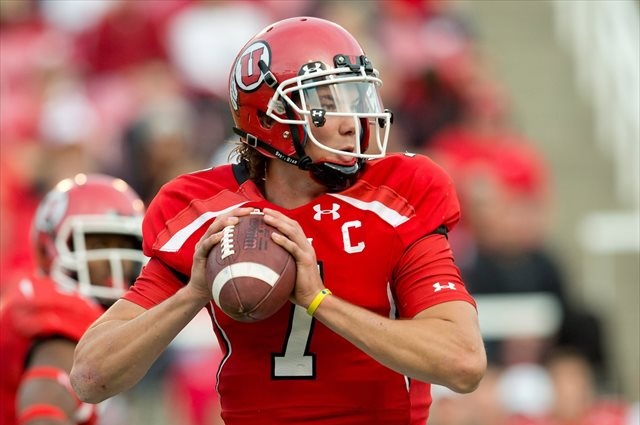 The Senior Utes QB Travis Wilson lit up the Oregon Ducks for four touchdowns through the air and ran for 100 yards and yet another score in Utah's "punch you in the tender parts" 62-20 statement win in Eugene. He's been hampered by a shoulder injury all season long, forcing the Utes to rely on the running game more often than not to open the season. That shouldn't be the case from here. A few more games like this and Wilson will be an outside Heisman candidate.
Fellow Big 12 quarterbacks Baker Mayfield (Oklahoma) and Trevone Boykin are stealing all the headline, but Seth Russell belongs in the conversation with both of those guys for the mantle of "best quarterback in the conference." Russell attempted just 16 passes in Baylor's 70-17 win over Rice on Saturday, completing 12. However, SIX of those completions went for touchdowns and the junior standout finished with a bananas 23.1 yards per completion rate on the day. Russell made absolute magic happen with limited opportunities to throw. Imagine what he may do against a depleted TCU defense.
Lost in all of yesterday's chaos was the Ole Miss Rebels' 27-16 escape job at home against a fired-up Vanderbilt squad. The Rebels struggled to get their footing against a stout Vandy defense for most of the night, yet it was Ole Miss RB Jaylen Brown who ended up bending the Commodores defense until they finally broke. His late three-yard score put the game out of reach at 27-16, and his 21-carry, 133-yard day provided consistency and dimensionality for an Ole Miss offense that desperately needed it.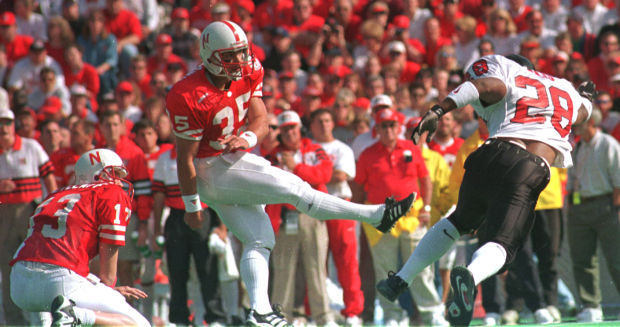 A kicker, you say? Yes, A KICKER. Brown tied an NCAA record with five field goals in the first half of the Huskers' 36-28 home victory over the Southern Miss Golden Eagles. Consistent kicking wins close games. This was WAY MORE than consistent kicking. Brown's five-field goal half set the tone for Nebraska and provided the cushion the Huskers needed to stave off a game Southern Miss team.
Kickers are people too. And, sometimes they're heroes.
Back to the NCAA Newsfeed
Related Topics: College Football, Travis Wilson, NCAA Football, Jaylen Walton, Drew Brown, Seth Russell, Josh Doctson