Wish you could play fantasy coaching roulette with your favortie college football team? Does your program need a head coach who actually fits the culture at your school? We're here to help. Here's 5 College Football Coaches Who'd Be A Better Fit At A Different Program.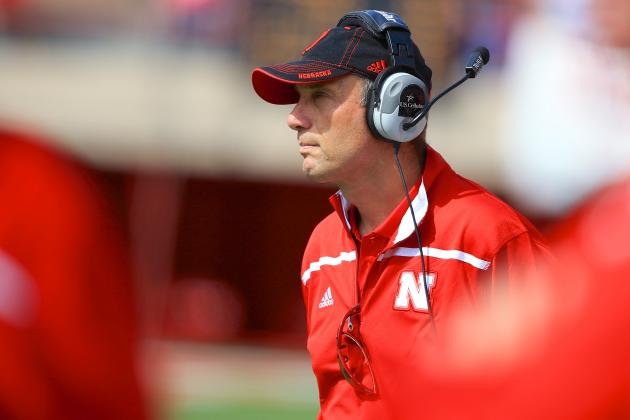 Riley is a fantastic coach for quarterbacks, but we're not convinced that his "grandpa" persona is the right fit for a marquee Power Five program. Nebraska fans are already split on Riley, regardless of the team's Foster Farms Bowl triumph over UCLA. Moving Riley to Boise would allow him to take full advantage of his West Coast recruiting connections and a tradition of pass-heavy offenses which would fall in line with his track record. It's also open up an opportunity in Lincoln...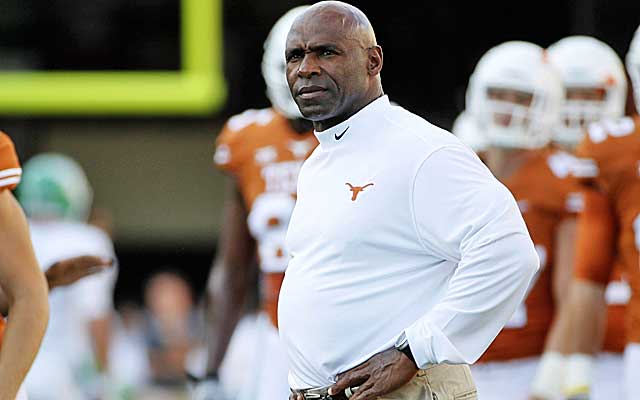 If Riley were to head back West, we'd have to find a suitable "name" coach whose track record as an ethical, no-nonsense leader of men would gain him favor amongst Big Red loyalists. Charlie Strong is that guy. Upon his arrival in Austin, Strong cleaned house -- sacrificing immediate success in favor of a needed program overhaul. The Wild Wild West doesn't suit Strong. Boosters rule the roost in Austin, and Strong lacks the killer instinct, "win at all costs" mentality that they treasure. He'd be a great fit in Lincoln, and he'd be given room to build the program as long as he showed progress and stayed transparent.
Mora's connections to Louisiana date back to his stint working for his father on the New Orleans Saints' coaching staff. An unyielding practice presence who pushes his players like a self-described "ass," Mora would have blown his top a handful of times during the team's three-game losing streak this year. He's the type of iron fist that the LSU program needs. Miles' looser approach has played well in Baton Rouge for some time, but a fresh start for the program would mean latching on to a guy with (gasp) Nick Saban-like intensity.
Imagine if Rich Rodriguez was allowed to run his spread offense with a higher tier of talent, while also maintaining his regional recruiting connections in the Pac-12. Rodriguez is a fantastic mentor for mobile quarterbacks and preaches throwing the ball horizontally to get the ball in the hands of his best playmakers. He'd have PLENTY of playmakers in Eugene, and he's got the recruiting presence to take the program to yet another peak.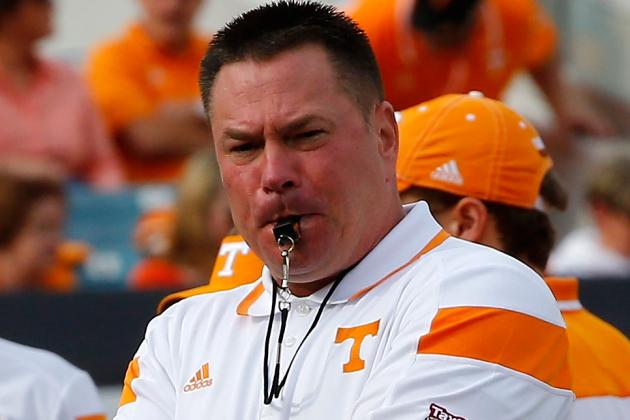 Jones is a member of both the Brian Kelly and Rich Rodriguez coaching trees, and he's similar to them in that he's a godsend for mobile quarterbacks and loves to emphasize the run in the spread offense. If the Tigers want Jeremy Johnson to have his production match his obvious talent, having Jones in tow would do wonders. Also, Butch is already doing wonders for recruiting at Tennessee and has the magnetic personality that would play well for the loyal Tigers fan base.
Back to the NCAA Newsfeed
Related Topics: Rich Rodriguez, Mike Riley, Butch Jones, Jim Mora, Charlie Strong