Believe it or not, we're already in the last week of February. That means two things - where the hell has 2017 gone, and that there are only two weeks left in the college basketball regular season. As such, each game carries more importance as teams jostle for NCAA Tournament positioning and those on the bubble look to strengthen their resume.
This weekend carried plenty of intriguing games, but only one ranked team fell to an unranked foe. However, there were still plenty of noteworthy happenings around the country. Here are the five biggest takeaways from the weekend:
1) Several top teams are trending down at the wrong time
Now is the time where teams want to be playing their best, and for a trio of ranked teams, the opposite is true. Virginia has lost five of their last seven games and lost 65-41 to North Carolina on Saturday - and the game wasn't even that close. Florida State has lost two games in a row, including a 80-66 loss to a bad Pitt team. Then there's South Carolina, who have lost three of their last four games after claiming sole possession of the SEC lead. 
Those three teams are reeling as we head into March. If they can't turn it around in the next two weeks, all three are likely to be victims of early upsets in the NCAA Tournament.
2) But UCLA has found their stride
Remember when UCLA was one of those teams that was reeling earlier this month? Well, Lonzo Ball & Co. have turned it around in a big way. Led by the stud freshman, the Bruins have won five games in a row, including a 102-70 win on Saturday over a 21-win USC team. Their high-flying offense is back to clicking on all cylinders and is a scary proposition for opponents. They are looking like a Final Four team again.
3) Kansas is the best clutch team in the country
The Jayhawks have not been great of late - their last seven of their games have all been decided by seven points or less. However, they have routinely proven how mentally tough they are in those games, going 6-1 in that stretch. The latest was a 67-65 win at Baylor in which Kansas went on a 8-0 to close the game and secure the victory. 
There are obviously things this group needs to work on (defensive consistency chief among them), but no team in the country is better in close games, and the Jayhawks have proven that time and time again. That will play major dividends in March.
4) Purdue is the best team in the Big Ten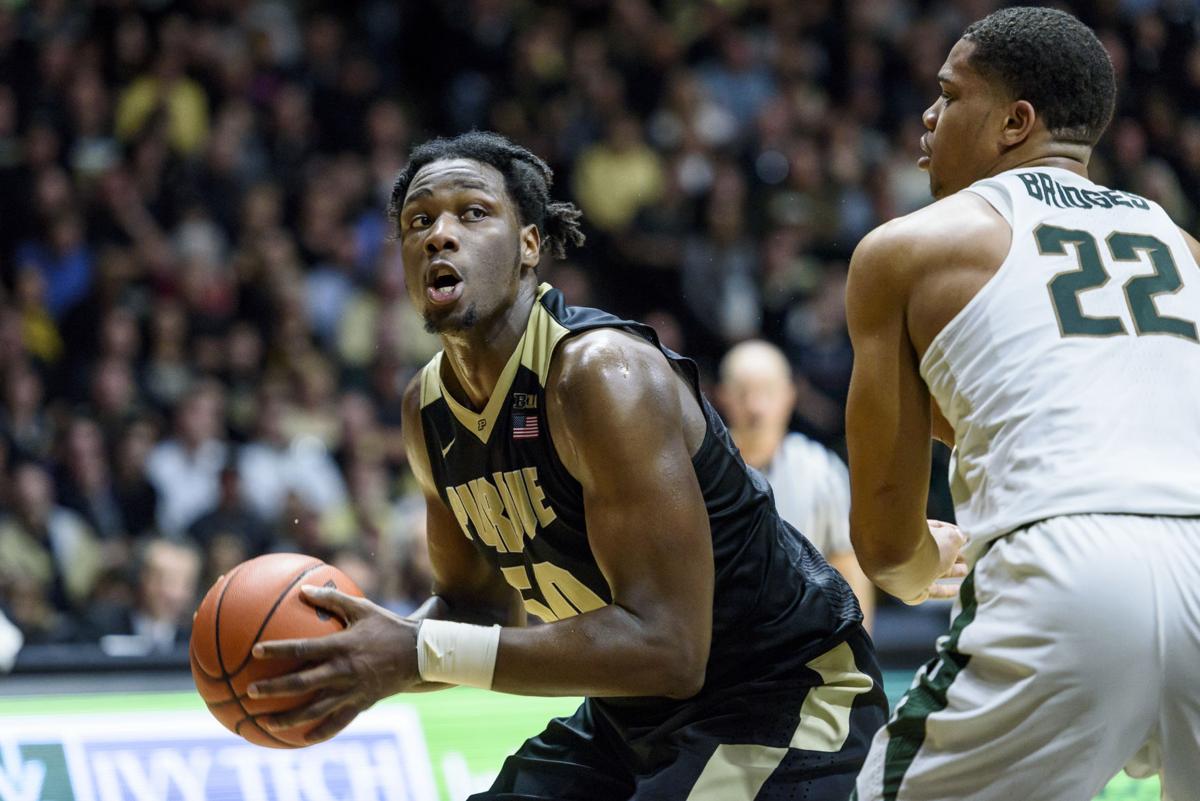 If there is one thing that came out of Sunday's Maryland-Wisconsin game, it's this - Purdue is the best team in the Big Ten. All three teams entered the weekend tied for the conference lead, and after the Terps and Badgers really struggled against each other, it's clear that Purdue is the team with the fewest weaknesses.
Led by National Player of the Year candidate Caleb Swanigan (18.9 ppg, 13.0 rpg), the Boilermakers have won eight of their last nine games, including five in a row. That streak includes wins over Northwestern, Maryland and Michigan State, which is more quality wins than what anyone else in the conference has. Their strategy of surrounding Swanigan and fellow seven-footer Isaac Haas with shooters is paying dividends, and Purdue is running their system to perfection, ranking second in the country in assists per game.
In a down year in the Big Ten, Purdue is clearly the best team.
5) Are we sure Markelle Fultz is the nation's top freshman?
Fultz has all the talent in the world (23.2 ppg, 5.9 apg, 5.7 rpg) and has been the consensus No. 1 overall pick all season long. However, I'm starting to doubt if he should be.
First off - and I know the Huskies have a terrible supporting cast around him - but Washington should be MUCH better than their current 9-18 record with a talent like Fultz on their roster. Fultz has largely escaped blame for this fiasco (that has gone to Lorenzo Romo), but he deserves some. He often seems disinterested, particularly defensively, and plays with a general aloofness that plays into Washington's struggles. You can blame that on him knowing he's on a bad team, but Saturday's game against Arizona gave me some concern.
Washington was leading the No. 5 Wildcats for most of the game and were down just three points with 1:45 left in the game. You'd think that'd be time for Fultz to take over, but instead, he made just one shot in the final 14 minutes in the 76-68 loss. He also let a rebound go right through his hands in the final minute due to a lack of focus, which instead went right to Arizona's Chance Comanche. He dunked it and pushed Arizona's lead to five, essentially securing the win.
All of the things we let Fultz get away with because he's on a terrible team came back to bite Washington when they actually needed him to be at his best. Fultz still has all the skills you could ever want in a point guard, but he hasn't elevated his team or his teammates this year. That's a major cause for concern.
Back to the NCAA Newsfeed
Related Topics: NCAA Basketball, NCAA Tournament, 2017 NCAA Tournament