The college football regular season is over and the bowl games have yet to begin, which means many programs are amping up recruiting efforts as best they can. A recruiting dead period just started Monday, which means contact between recruits and schools is severely limited over the next month. However, players will still be committing over that time frame. Here are the top five uncommitted recruits and where they are most likely to end up:
Rashan Gary, DT - Paramus, NJ
The 6'4", 290-pounder has been the player of this class for a while because of his elite size, strength, and athleticism (4.74 40-yard dash). Nick Saban and Alabama have been pursuing Gary for some time, but he's widely expected to commit to Michigan. His former coach, Chris Partiridge, is the new director of recruiting operations and former teammates Jabrill Peppers and Juwann Bushell-Beatty are already in Ann Arbor.
Greg Little, OT - Allen, TX
Little was a Texas A&M commit for over a year, but decommitted in July. Alabama is again a major factor, and Ole Miss is pitching him hard on the idea of starting from Day 1 in Oxford. That seems to be very appealing to him, giving the Rebels the edge.
Derrick Brown, DT - Buford, GA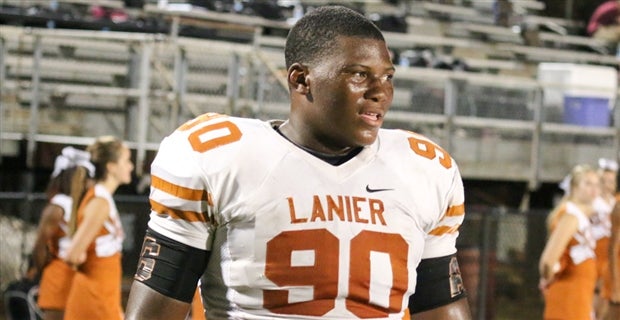 Brown, the No. 4 prospect in the country, has Georgia as his clear favorite without anyone else really putting up a fight in the race to land him. It will be a total stunner if he ends up anywhere other than Athens.
Isaac Nauta, TE - Bradenton, FL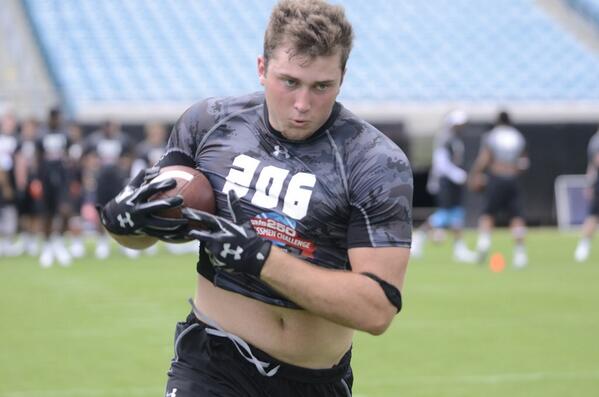 Nauta originally committed to Florida State, though decommitted and hasn't really named a favorite. However, him and quarterback Jacob Eason are thought to be a package deal, and Eason just signed with Georgia. Michigan and Alabama are major, major players in the race to land Nauta, but he's expected to end up with Eason iin Athens.
Lyndell Wilson, LB - Montgomery, AL
Wilson is the top linebacker in the country and grew up in Alabama. Not coincidentally, the Tide have Wilson circled as the guy they want to be their next great linebacker. Florida has gone after him hard, but it's hard to imagine the strong, athletic 6'2", 220-pounder ending up anywhere other than Tuscaloosa.
Back to the NCAA Newsfeed
Related Topics: Michigan Wolverines Football, College Football, Georgia Bulldogs Football, Florida Gators Football, NCAA Football, Alabama Crimson Tide Football, Florida State Seminoles Football, Texas A&M Aggies Football, College Football Recruiting, Ole Miss Rebels Football