Five weeks of the college football season are complete, and there are numerous college football coaches who have gotten the most out of their team to exceed expectations so far. While there are several coaches who have a strong argument to be on this list, we've narrowed it down to five. It's also worth mentioning that while only head coaches are mentioned, their entire staffs deserve credit too. With that in mind, here are the five best college football coaching efforts this season. 
Jim Harbaugh, Michigan 
This one shouldn't be a surprise, as Harbaugh has posted a 4-1 record so far. That is only one less win than the Wolverines had last season. The defense is among the best in the NCAA. Harbaugh has done all of this with a similar roster to the one Michigan had last season. That's what better coaching can do for a team. 
Jim McElwain, Florida
The Florida Gators limped to a 6-5 record last season, a performance that cost Will Muschamp his job. McElwain has managed to turn this team around and post an early 5-0 record. The Gators upset an Ole Miss team that was ranked No. 3 in the nation at the time. McElwain has done a great job so far, but Gators fans want an SEC East title now. 
Pat Fitzgerald, Northwestern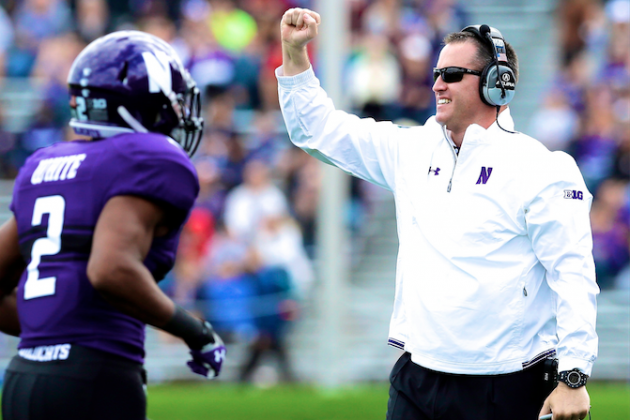 The Wildcats won five games each of the past two seasons, but have already matched that total with a 5-0 record. The Wildcats have one of the best defenses in the NCAA and have a chance to pick up another impressive win by beating Michigan this weekend. The Wildcats avoid both Ohio State and Michigan State in the regular season and there is a chance Fitzgerald can win 10 games this season. 
Kirk Ferentz, Iowa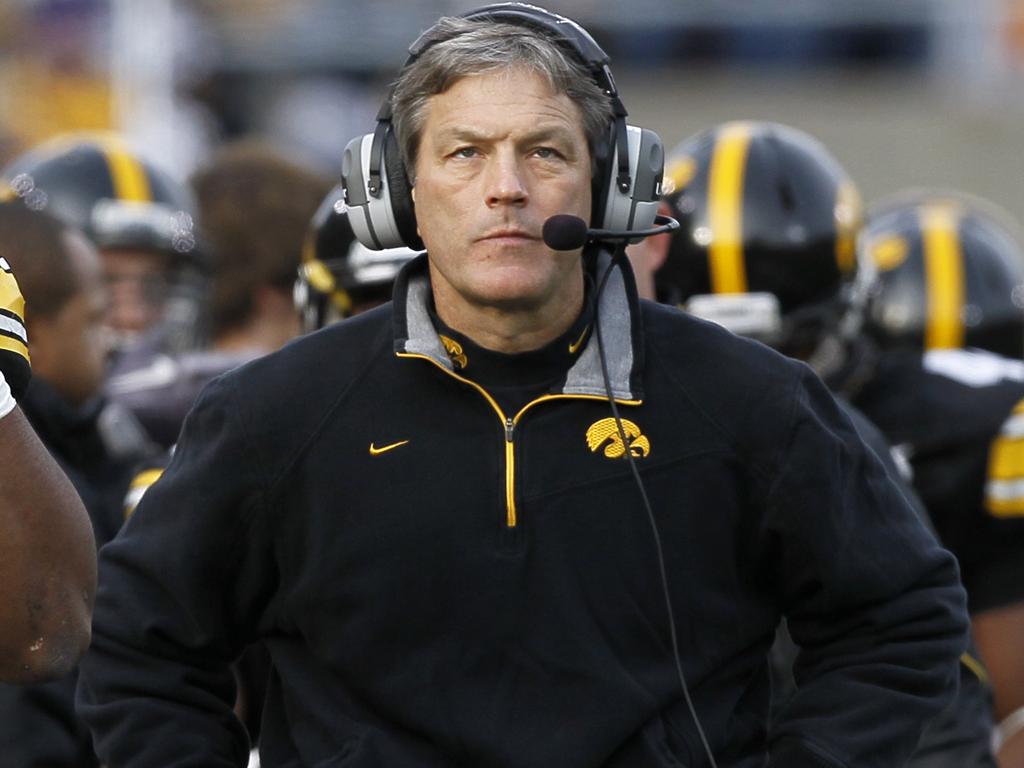 I promise this is the last of the Big 10 coaches. Ferentz was on the hot seat entering this season, as five straight seasons of eight wins or fewer was starting to grow tiresome for Iowa faithful. However, Ferentz has his team off to its best start in years, posting a 5-0 record. That includes an upset over No. 19 (at the time) Wisconsin on the road. Much like Northwestern, Iowa avoids Ohio State and Michigan State. A 10-win season is a real possibility for Iowa. An October 17th meeting between Iowa and Northwestern could decide the Big Ten West winner. 
Kyle Whittingham, Utah 
Just two seasons ago, Utah was in the midst of back-to-back five wins seasons. Now, they're ranked No. 5 in the nation. Utah blew out Oregon on the road and handed Michigan its only loss of the season. Whittingham and Utah still have to run the gauntlet that is the Pac-12, but so far, it's been an incredible effort. 
Back to the NCAA Newsfeed
Related Topics: Jim Harbaugh, Jim McElwain, Kirk Ferentz, Kyle Whittingham, Pat Fitzgerald