Sure, it's a little early to start picking Heisman favorites...but that's never stopped us before. It's always entertaining when someone comes out of nowhere and sets the game on fire...and after reading this article, you'll be able to tell all your friends you knew about them before they blew up.
Remember, three out of the last five Heisman winners didn't start the previous season, and Jameis Winston, Johnny Manziel and Cam Newton weren't exactly household names before they started winning football games...so there's a perfectly good chance that next year's winner won't be one of the usual suspects (Georgia RB Nick Chubb, USC QB Cody Kessler - you get the picture).
1) Seth Russell, Baylor QB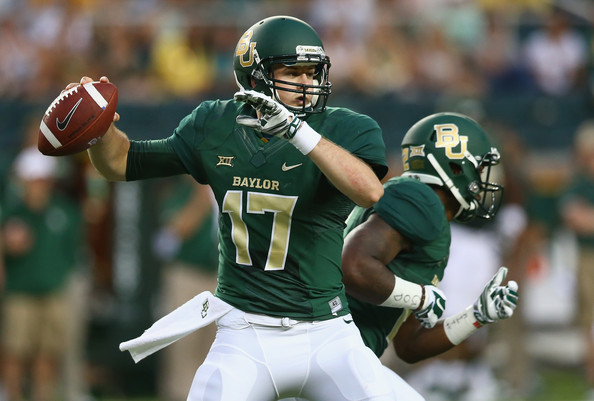 Russell didn't get much playing time in 2014, but he definitely made the most of it - he completed 48 of 85 passes for 804 yards, 8 TDs and 1 interception. It wasn't against the kind of defenses he'll face as a starter, but it definitely bodes well for the next man up in Baylor's offense factory.
Art Briles' team isn't losing very many impact players, and Russell is coming into what might be the most QB-friendly job in NCAA football. Baylor insiders have raved about Russell's potential since he hit campus - if he proves them right, he'll be in the Heisman conversation.
2) Jared Goff, California QB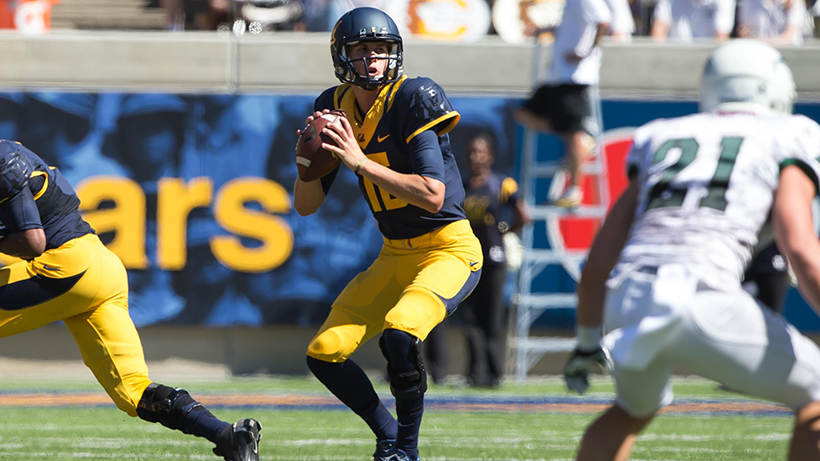 Wait...California? Like, UC Berkeley, California?
Goff might not be suiting up for a team that's seen much recent success (at least not since that Aaron Rodgers guy left for the NFL), but he somehow managed to fly under the radar in 2014 despite absolutely jaw-dropping numbers. Goff threw for just under 4,000 yards, with 35 TDs, 7 interceptions and a 62% completion rate...and the Bears are losing just three of their 22 starters to graduation. His three primary WRs will all be entering their senior year - are you starting to see where this might be going?
3) Ty Isaac, Michigan RB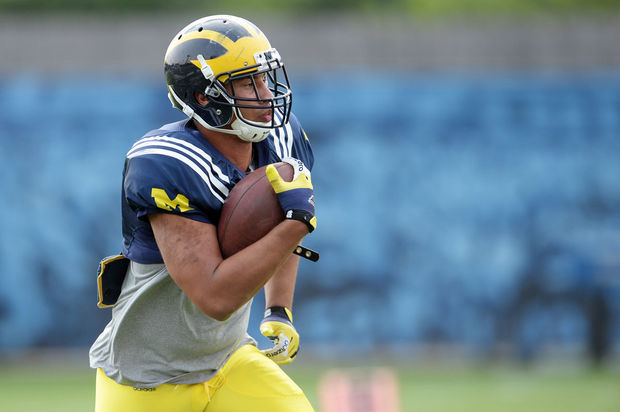 Michigan's current roster hasn't done much, but scouts agree it's loaded with untapped potential. If you're looking for a coach who can make the most out of the talent he has available...well, that Jim Harbaugh guy they brought to Ann Arbor has a pretty solid track record.
Some people think Derrick Green will be the guy in Michigan's backfield, but he was unable to impress under Brady Hoke and will have a hard time fending off Isaac, a 6'3, 225 pound USC transfer who was unable to play in 2014 because the NCAA declined his hardship waiver. Writing Isaac off already? Toby Gerhart, another big running back who played for a Harbaugh offense, wasn't expected to be in contention for the Heisman either.
4) Jeremy Johnson, Auburn QB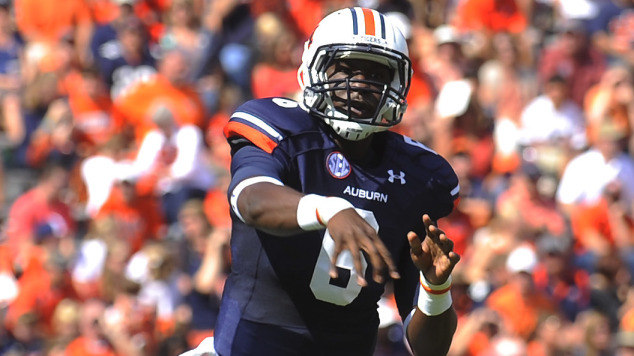 "Like Nick Marshall, but bigger and better" is how one scout described Johnson, who completed 28 of 37 passes in 2014 with three touchdowns and no interceptions in mop-up duty this year. The Tigers will be a better team in 2015, and very few of their offensive weapons are graduating or leaving for the NFL. Gus Malzahn's offensive scheme will ensure Johnson has the opportunity to put up Heisman-caliber numbers - the rest is up to him.
MORE:
3 Teams That Could Be Ranked #1 In College Football In 2015
The Top 10 Heisman Contenders For Next Season
Back to the NCAA Newsfeed