Only a select few College Football Playoff contenders remain after the first 11 weeks of the season, but there are a few of those teams and simply aren't quite like the rest and will ultimately fall short of the playoff this year. Here are the three most overrated top 15 teams (in the AP Poll) in the country:
#6 Iowa Hawkeyes (10-0)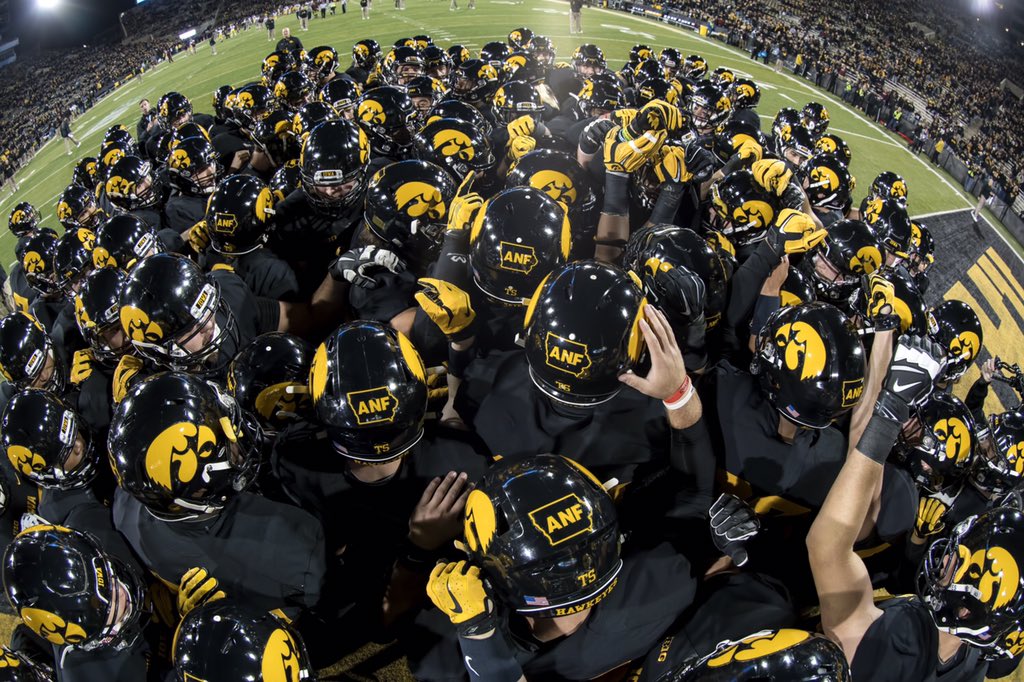 Iowa has taken care of business to this point and deserve their ranking at No. 6 in the country, but what concerns my going forward is that they haven't beaten anyone of consequence. A 30-point win at Northwestern was impressive, but when that's all you can hang your hat on, we don't know how they'll fare once they face much better competition.
Now, Iowa may have what it takes to stay undefeated and win the Big Ten, but we simply haven't seen it yet as they've struggled to beat lowly teams like Maryland, Indiana, and Minnesota.
The Hawkeyes close their season against Purdue and Nebraska, both of whom have losing records, before probably facing Ohio State is the Big Ten title game. Assuming they can get past the Boilermakers and a suddenly surging Nebraska team, I expect the Buckeyes to throttle the Hawkeyes. 
#9 Michigan State Spartans (9-1)
Michigan State has been one of the most overrated teams in the country all season as a narrow three-point home victory over a struggling Oregon team serving as their only win of note. They rank in the middle of the pack in seemingly every statistical category, lost at 5-6 Nebraska, and beat Rutgers and Purdue - the two worst teams in the Big Ten - by a combined 10 points. With a date against Ohio State in the Horseshoe awaiting them on Saturday, expect the Spartans to get blown out and tumble down the rankings.
#11 TCU Horned Frogs (9-1)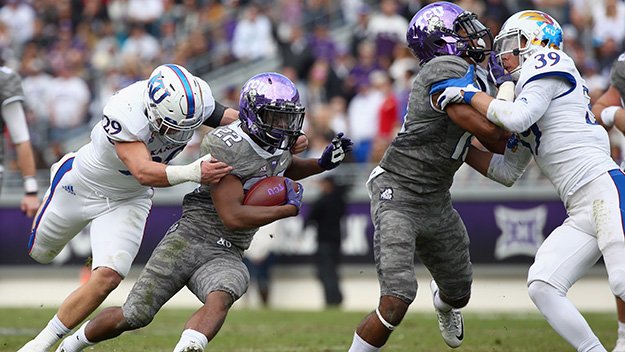 TCU started the season with a ton of talent on their roster, but injuries on both sides of the ball have the Horned Frogs looking like a completely different team. Five major defensive contributors are out, yet the biggest blow has come to TCU's offense where quarterback Trevone Boykin (ankle) and wideout Josh Doctson (wrist) have injuries that have severely limited them. The Horned Frogs look like a totally different team because of all the injuries, one that will falter down the stretch against Oklahoma and/or Baylor.
Back to the NCAA Newsfeed
Related Topics: College Football, Big 12 Football, NCAA Football, Big Ten Football, TCU Horned Frogs Football, Michigan State Spartans Football, Iowa Hawkeyes Football