Sometimes college football head coaches get blamed for losses that weren't necessarily their fault. However, sometimes the criticism is BEYOND warranted. These coaches fall into the latter category for Week 9. Here's our list of 3 College Football Coaches Who Were Complete Disasters In Week 9.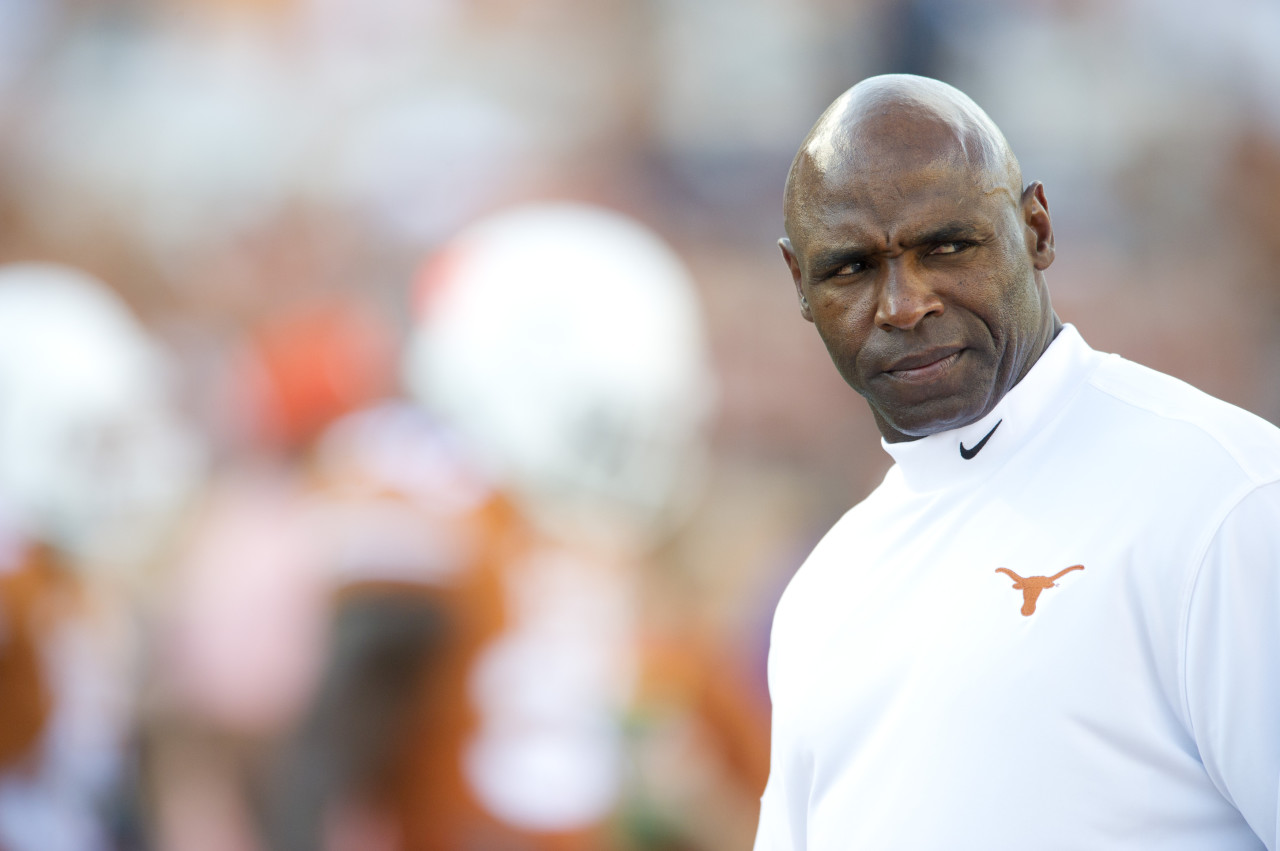 Remember all that good will Charlie Strong had garnered with back-to-back wins over Oklahoma and Kansas State? Most of that is gone now. Texas laid an egg against an inferior opponent (from a talent perspective) on Saturday, getting manhandled by the Iowa State Cyclones in a putrid 24-0 loss. Texas failed to cross Iowa State's 47-yard line until the game was already 59 minutes and 30 seconds old, and they didn't do anything with it when they did. This all falls on Strong who led a team that looked completely unprepared into battle.
Richt placed UGA's SEC East title hopes in the hands of third-string quarterback Faton Bauta. That decision didn't exactly pay off. Bauta threw four picks against the Florida Gators in an embarrassing 27-3 loss in The Swamp. This wasn't about Richt's in-game decision making which has been in question during "big games" for years now. This was about a major tactical error which has completely changed the narrative of UGA's season for the worse.
We've been willing to give Riley a bit of a pass considering the fact that the team's first five losses came by just 13 points combined. However, that pass is no longer valid. Nebraska fell into a HUGE hole against the hapless Purdue Boilermakers, needing a late rally just to make things relatively respectable in a 55-45 loss. This team has looked uninspired for large chunks of the 2015 season. We have to start questioning Riley as the right guy in Lincoln, especially after the way this team made Purdue's offense look like the juggernaut it's not.
Back to the NCAA Newsfeed
Related Topics: Mike Riley, Mark Richt, Charlie Strong