Several teams are fighting for their NCAA Tournament lives during the final weeks of the college basketball regular season, finding themselves squarely on the bubble. Though their postseason hopes lie in the hands of the selection committee, some bubble teams should be feeling more confident about their chances than others. Here are three current teams on the bubble that WILL make the NCAA Tournament:
LSU has been perhaps the most disappointing team in the country to this point, posting just a 16-11 record despite having the clear cut No. 1 pick in this summer's NBA Draft in Ben Simmons. They've run into some struggles of late, losing three of their last four games, but I still think they've done enough - and will do enough - to find a way to make it into the tournament. An 18-point home win over Kentucky looks better and better with each passing week, and the selection committee is bound to give LSU a break for their 7-5 start because they were without two starters in Keith Hornsby and Craig Victor.
However, the Tigers don't have room for error. They need to close their season with wins over Arkansas, Florida, and Missouri, followed by a good showing in their regular season finale at Kentucky. If they go 3-1 during that stretch, just one win in the SEC Tournament will give them 20 on the year and should push them into a bottom seed, even if it means them playing in the First Four.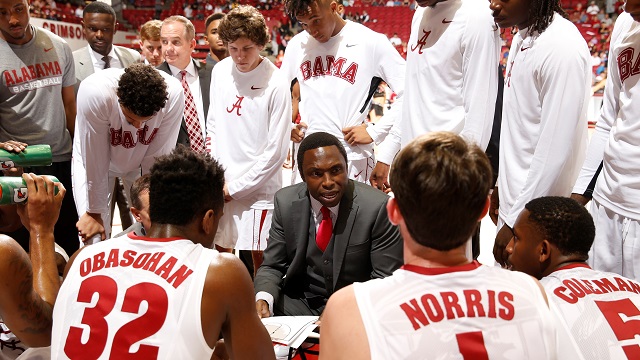 The Tide are playing excellent basketball down the stretch under first-year head coach Avery Johnson, winning five of their last six games to put themselves on the bubble. They rank No. 42 in the RPI with a 16-10 record thanks to a home win over Texas A&M and road victories over Florida and LSU in the last two weeks, giving them three huge resume-boosting wins.
A win at Kentucky tonight would lock up a berth for them, but assuming that doesn't happen, they should close strong with games against Auburn, Arkansas, and Georgia. As long as Alabama avoids any bad losses down the stretch, they should get in comfortably.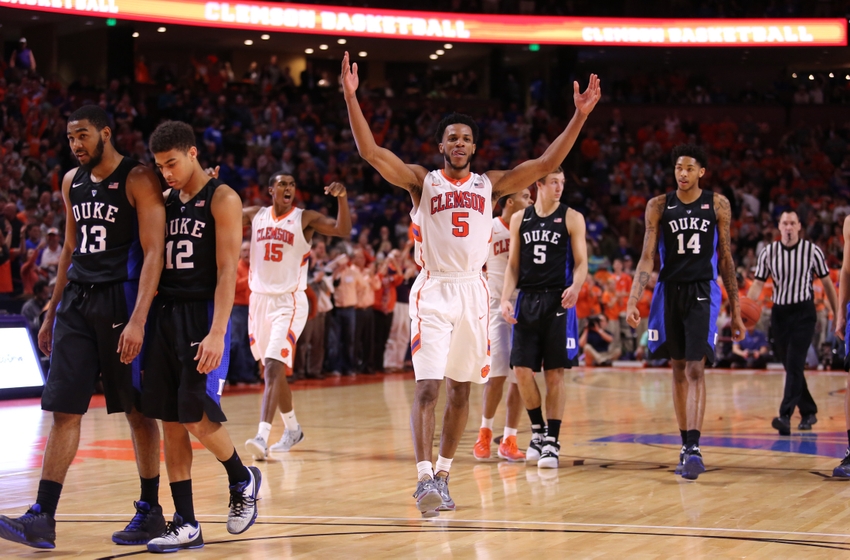 Clemson has been incredibly inconsistent all season, filling their resume with several quality wins - and numerous bad losses. Three straight wins over Louisville, Duke, and Miami in January nearly had Clemson ranked in the top 25, but have since suffered road losses to Florida State, Virginia Tech, and NC State. 
Their three remaining games come at Georgia Tech, vs Virginia, and at Boston College, and a 2-1 mark in those games will get them in the tournament - which should be easy since Georgia Tech and Boston College have won five ACC games combined this season. Even with a 18-12 record, Clemson's number of high-quality wins will give them enough to get a nine- or ten-seed.
Back to the NCAA Newsfeed
Related Topics: Alabama Crimson Tide Basketball, SEC Basketball, ACC Basketball, College Basketball, NCAA Basketball, NCAA Tournament, Clemson Tigers Basketball, LSU Tigers Basketball