The NCAA Tournament's second weekend tips off tonight with the Sweet 16, and without many upsets occurring in this year's tournament, many top teams - and top players - are set to take the stage. And, more so than the first weekend, those players will likely decide the outcome of this weekend's games. Here are the 10 best players you need to watch in the Sweet 16:
Lonzo Ball, PG, UCLA Bruins
Ball projects to be the biggest future superstar on this list. He just has a natural feel for the game, leading the country in assists. Ball has also flashed good shooting ability (41.0 percent from three), and a 6-foot-6, can play either guard position. He always seems to be in control while being the driving force behind the best offensive in the entire country. While he prefers to get his teammates involved, he knowns exactly when they need him to take over the game - and his array of shots and finishes make him a deadly scoring threat.
Josh Jackson, SF, Kansas Jayhawks
Jackson is turning into a superstar in the NCAA Tournament. He's as athletic as any player in this class, is great at attacking the rim and - most importantly - is an extremely smart player. Jackson also has the passing and ball-handling abilities to play point forward, making him that much more valuable. He's guaranteed to be a top five pick in the upcoming draft and is the key to Kansas' version of small ball.
De'Aaron Fox, PG, Kentucky Wildcats
Fox has the size (6'4") and athleticism that NBA teams love, along with having the scoring ability to take over a game. That being said, he is a pass-first point guard that would rather get his teammates involved. He's a bit like former Kentucky point guard John Wall in that sense - dangerous scorer, but he's most dangerous with his passing ability.
Well, that is until the end of games, when he has proven to be one of the best closers and clutch players in the country.
Malik Monk, SF, Kentucky Wildcats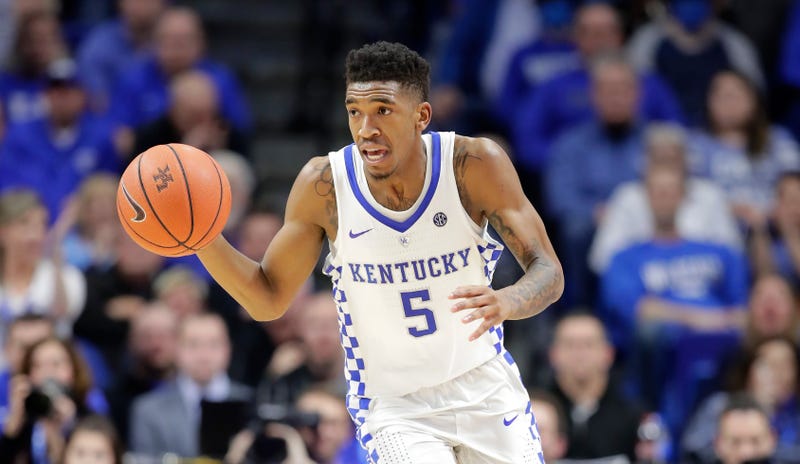 Kentucky pairing Monk with Fox just isn't fair. Monk might be the most dynamic offensive player in the entire country, and is the rare prospect who can win both a three-point shootout and a dunk contest. He's a dynamite shooter with unlimited range, and if he catches fire, he can singlehandedly beat any team by himself (just look at his 47-point outburst against North Carolina). However, is also extremely quick and isn't shy about attacking the basket, either. Monk's defense is still a work in progress, but his offensive game is about as complete as it gets.
Frank Mason III, PG, Kansas Jayhawks
As good as Jackson is - and despite the fact that he has become Kansas' best player - Frank Mason III is the frontrunner for National Player of the Year. He was dynamite during the regular season, putting up 20.8 ppg, 5.2 apg and 4.1 rpg and has been even better in the tournament so far, averaging 21.0 ppg and 6.5 apg. He knows how to get his teammates involved, is great at finishing around the rim and can shoot the three, but more impressively, may be the most clutch player in the country. 
Caleb Swanigan, C, Purdue Boilermakers
The only player who can take the National Player of the Year award from Mason, Swanigan (18.5 ppg, 12.6 rpg) led the country in double-doubles and had four 20-20 games. His skills were on full display against Iowa State in the second round, in which he recorded 20 points, 12 rebounds and seven assists. The winner of Thursday night's Kansas-Purdue game might walk away with the player of the year award as well.
Lauri Markkanen, PF, Arizona Wildcats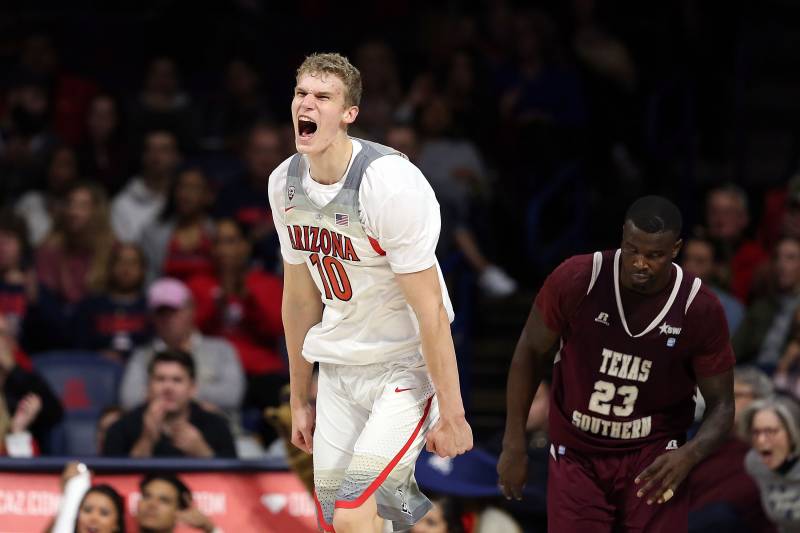 The Finland-native wanted to play at Arizona instead of entering the 2016 draft, and it has benefitted him greatly. He's already polished offensively in the post with a reliable three-point jumper that he doesn't mind shooting in transition, off the bounce or with a hand in his face. Markkanen is essential a seven-foot shooting guard with post moves and a good rebounder. That combination of skills has earned him the nickname "Baby Unicorn" from ESPN's Jay Williams, comparing him to Kristaps Porzingis.
Dillon Brooks, SF, Oregon Ducks
Tyler Dorsey's hot streak (23.6 ppg in last five games) has taken headlines for Oregon over the past few weeks, but don't let that distract you from how good Brooks is. He is averaging over 16 points per game for the second consecutive season and is much more efficient this year, shooting over 50 percent from the floor and over 40 percent from three-point range. Another guy who steps up in big moments, his two game-winners over UCLA and Cal were two of the top highlights of the season. If Oregon's run continues, Brooks will be the reason why.
Sindarius Thornwell, SG/SF, South Carolina Gamecocks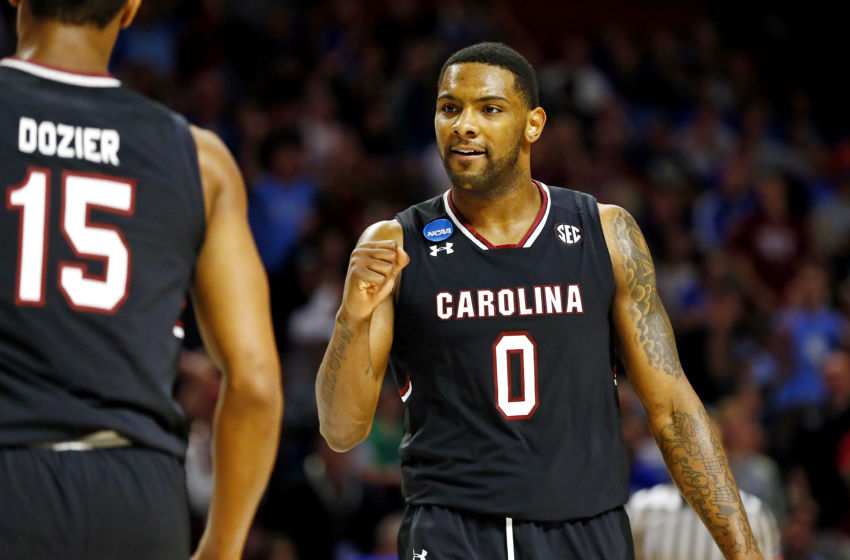 If you are looking for a single reason why South Carolina is in the Sweet 16, it's Thornwell. He has rallied the Gamecocks in Kemba Walker 2011 fashion and does everything for them on the court, leading SC in points, rebounds, assists and steals per game. His play will determine of South Carolina's Cinderella run ends in Sweet 16 or if it continues.
Allonzo Trier, SG, Arizona Wildcats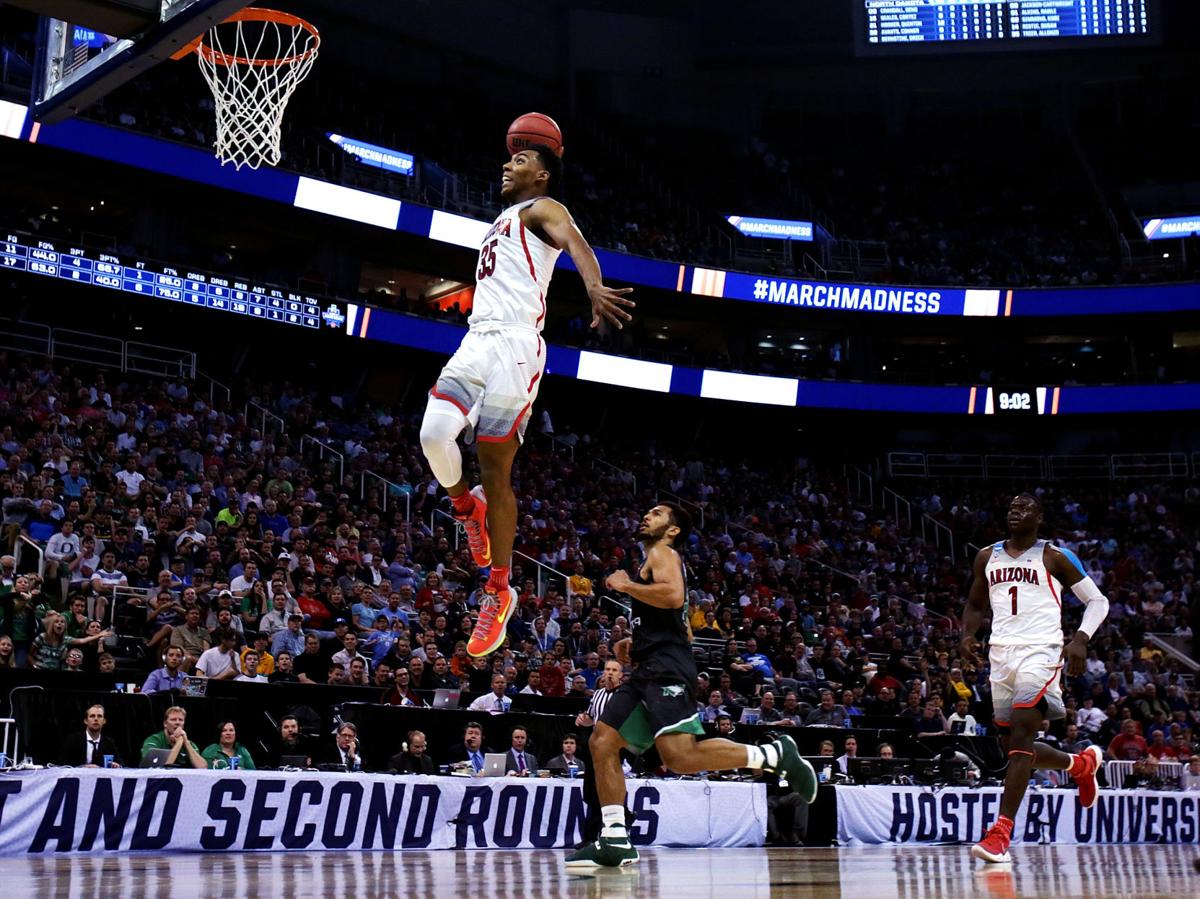 Markkanen is Arizona's most talented player and top NBA prospect, but Trier is the most important to their success. He has the ability to shoot from distance, making nearly two three-pointers per game, and it excellent a finishing around the rim. Most importantly, he gives Arizona a true go-to guy and someone who can create their own offense (leads the team with 17.3 ppg). It took the Wildcats some time to adjust to having him back on the court following a 19-game suspension, but they are now the most complete team in the country because of him.
Back to the NCAA Newsfeed
Related Topics: NCAA Basketball, NCAA Tournament, 2017 NCAA Tournament