We are officially at the midway point of the college football season and the real contenders are starting to separate themselves in the Heisman race. It's obvious to most that Penn State running back Saquon Barkley is the clear front-runner, but who are his biggest challengers? Here are the top 5 players in the Heisman race:
5) Baker Mayfield, QB, Oklahoma Sooners
Season stats: 72.7 completion percentage, 1,937 pass yards, 17 TDs, 1 INT
Mayfield's Heisman candidacy undoubtedly took a hit in Oklahoma's home loss to Iowa State last weekend, but he got back on track by leading the Sooners to a big win over Texas. Mayfield may be the best quarterback in the country but is at the bottom of the list because of that terrible loss.
4) Mason Rudolph, QB, Oklahoma State Cowboys
Season stats: 71.1 completion percentage, 2,368 pass yards, 19 TDs, 4 INTs, 71 rush yards, 6 TDs
Rudolph has been able to climb back into the Heisman race thanks to two spectacular performances in the last two weeks - and the lack of other Heisman contenders stepping up. Oklahoma State's upcoming three-game stretch against Texas, West Virginia, and Oklahoma will make or break his Heisman candidacy.
You can now listen to Chat Sports' College Football Podcast which can be found on iTunes and Google Play!
3) Jonathan Taylor, RB, Wisconsin Badgers
Season stats: 127 carries, 986 rush yards, 10 TDs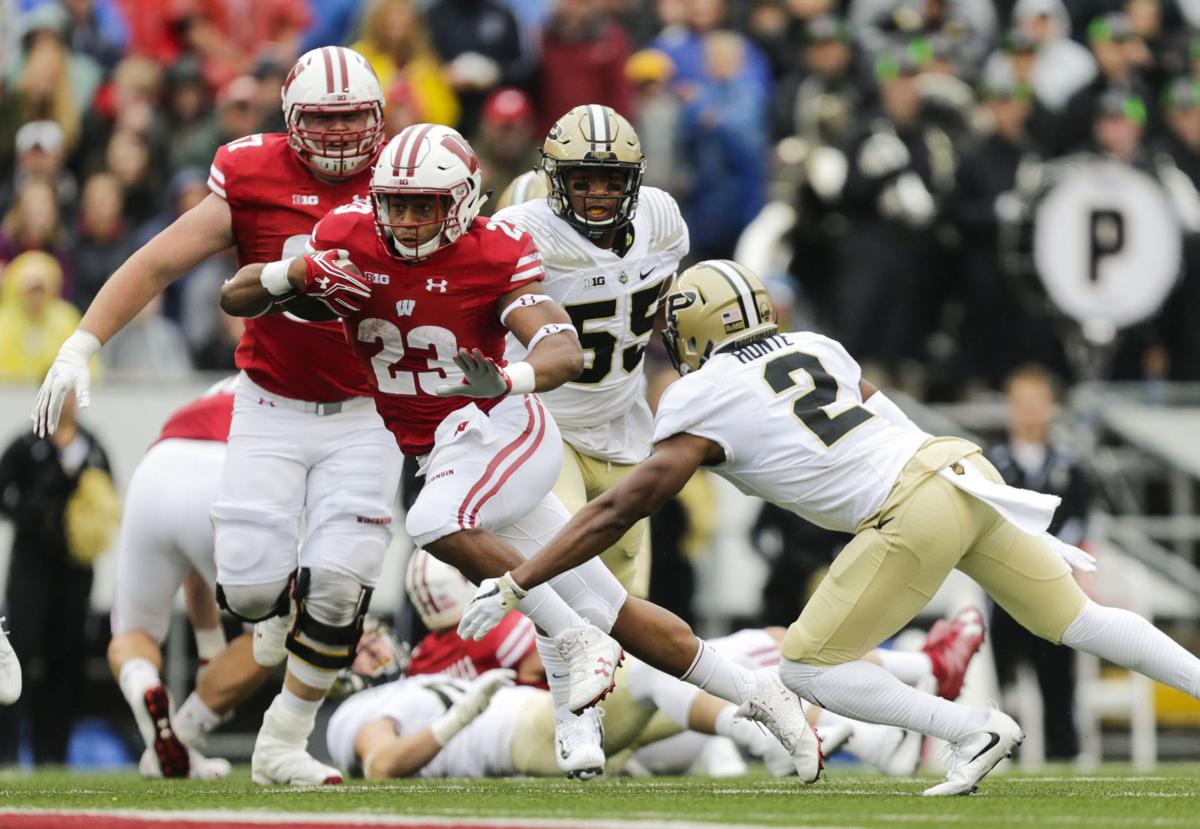 Wisconsin hasn't exactly played the toughest schedule to this point in the season, but Taylor has dominated everyone the Badgers have faced. The freshman has carried Wisconsin's offense, rushing for at least one touchdown in every game and over 200 yards in three of Wisconsin's six games. However, he likely won't be able to jump above this spot until the Badgers face better competition in November.
2) Bryce Love, RB, Stanford Cardinal
Season stats: 135 carries, 1,387 rush yards, 11 TDs
The Love train continues to roll through the Pac-12 as he recorded 147 yards and two touchdowns on just 17 carries in their 49-7 win over Oregon on Saturday night. He's on pace to rush for well over 2,000 yards this season and is averaging an absurd 10.3 yards per carry. As the Heisman race thins out, Love's candidacy is only getting stronger. He's the biggest threat to take the top spot from Barkley should he falter.
College Football Fans - Download Chat Sports on Android today for breaking college football news, rumors, scores and more - Chat Sports Android App!
1) Saquon Barkley, RB, Penn State Nittany Lions
Season stats: 102 carries, 649 rush yards, 6 TDs, 29 catches, 395 rec yards, 2 TDs, KO return TD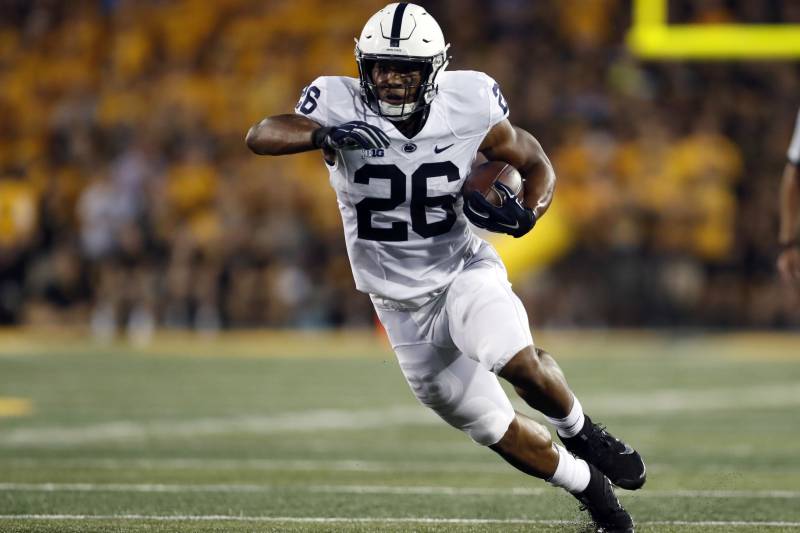 Barkley and Penn State enjoyed a bye this weekend, and that played well for both. Four other top 10 teams fell on Friday and Saturday, allowing Penn State to continue to move up the rankings, while other Heisman contenders like Luke Falk fell out of the Heisman race because of their performances in those losses. Barkley has another chance to solidify his place atop this list next weekend at home against Michigan.
Check out our NCAA page for all the latest college football news or download the Chat Sports App!
Back to the NCAA Newsfeed
Related Topics: Heisman, 2017 Heisman Trophy, NCAA Football, Heisman Race