We're two weeks into the College Football season and we've had some impressive personal performances to start. Here are Chat Sports' Top 5 Heisman leaders through week 2:
5) Saquon Barkley RB, Penn State
Barkley was great this week again, but didn't do quite enough to vault into the top 3. Racking up 125 yards and 2 touchdowns is definitely enough to keep him in our top 5, but has a very favorable matchup next week against Georgia State.
4) Mason Rudolph QB, Oklahoma State
Mason Rudolph has been one of the most consistent quarterbacks in all of college football the past couple of years now and he's been as good as ever through the first two games. He just broke the record for career passing yards at Oklahoma State if you needed anymore proof that Rudolph is one of the top quarterbacks in the nation.
3) Sam Darnold QB, USC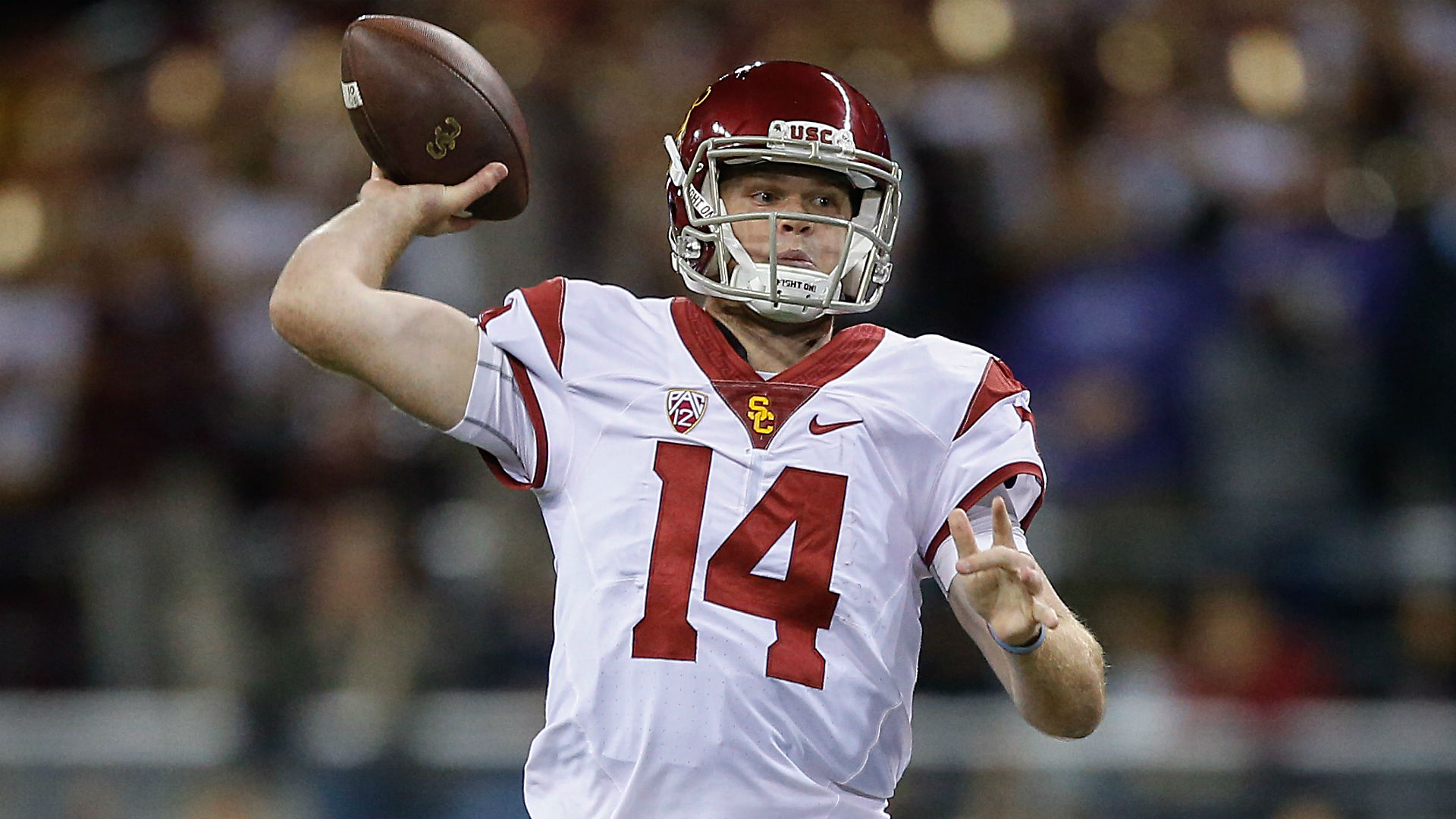 Darnold had a rough first week against Western Michigan, but rebounded in a big way at home against Stanford. Going 21 of 26 for 289 yards and 4 TDs is enough to vault him back into our rankings and into the top 3 Heisman contenders in the country.
2) Lamar Jackson QB, Louisville
Our reigning Heisman winner hasn't missed a beat. Over 500 yards of combined offense and 6 TDs against UNC puts him squarely in the hunt to become just the second college player ever to win two Heisman trophies. 
1) Baker Mayfield QB, Oklahoma
Talk about a revenge game! After losing at home to Ohio State last year, Baker made up for it in a big way this year. He went 27 of 35 for 386 yards for 3 TDs to put Oklahoma squarely in the college football playoff race for the rest of the season.
Check out our NCAA page for all the latest college football news or download the Chat Sports App!
Back to the NCAA Newsfeed
Related Topics: Lamar Jackson, 2017 Heisman Trophy, Heisman Trophy, Mason Rudolph, Saquon Barkley, Sam Darnold, Heisman Power Rankings, Baker Mayfield