Holy Cross has become the Cinderella of all Cinderella teams this year, winning the Patriot League Tournament as a nine seed after winning just 10 games during the regular season. Even more impressively, all four of their wins in the conference tournament came in true road games. Can they keep the momentum going in the Big Dance? Here's everything you need to know about the Crusaders:
Resume:
Record - 14-19 (5-13 in Patriot League)
RPI - 257
Strength of Schedule - 284
Starting Lineup:
​G Anthony Johnson (Jr.) – 7.2 ppg, 2.6 apg
G Cullen Hamilton (Sr.) – 8.8 ppg, 2.3 rpg
F Eric Green (Sr.) – 4.1 ppg, 2.3 rpg
F Karl Charles (Fr.) – 11.1 ppg, 4.3 rpg
F Malachi Alexander (Jr.) – 11.5 ppg, 5.4 rpg
Key Player:
Robert Champion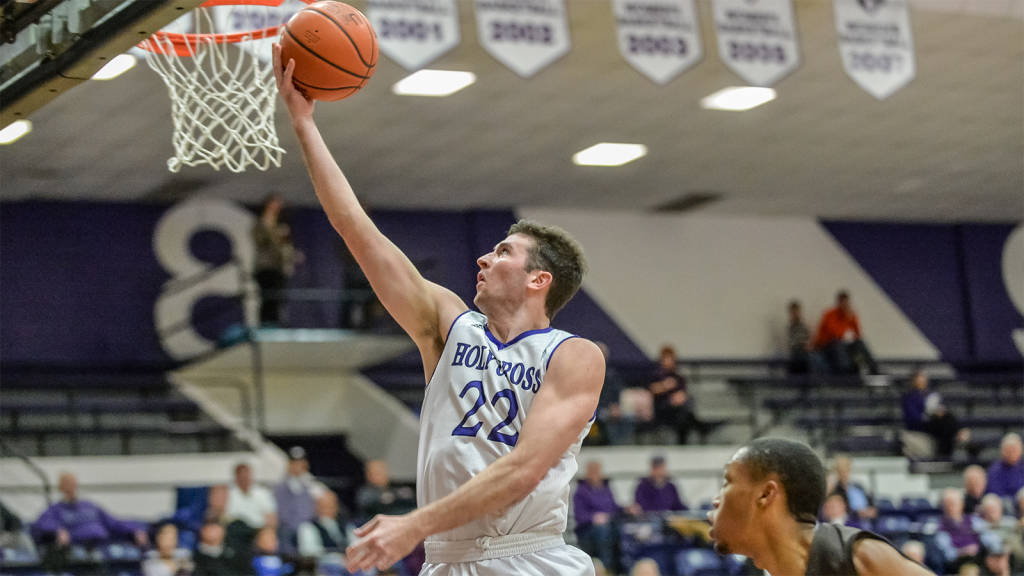 Champion comes off the bench for the Crusaders, but he's the team's most explosive and important offensive weapon. At 6'6" and 205 pounds, he's the team's leading scorer (11.7 ppg) capable of taking over the game at any time, scoring over 20 points five times this season. His athleticism also makes him important on the defensive end.
Biggest Strength:
Defense
The Crusaders are a lackluster team on the offensive end of the court, but their defense is respectable. Though they don't have any true post players, they use their athleticism and length to bother teams on the perimeter and force them to take contested shots. As a result, they rank in the top third in the country in points allowed (70.1 per game).
Biggest Weakness:
Size
Holy Cross only has one rotation player who is over 6'8", and that really hurts them on the glass. They rank 344th in the country in rebounding, grabbing just over 30 per game. They're particularly bad on the offensive end, where they get just eight boards per game.
Outlook:
Holy Cross is guaranteed to end up in the First Four, and though they'll still be heavy underdogs, they could pull off another upset because of how dominant their 1-3-1 zone was in the Patriot League tourney. However, that's their ceiling.
Back to the NCAA Newsfeed
Related Topics: Patriot League Basketball, Robert Champion, Holy Cross Crusaders Basketball, College Basketball, NCAA Basketball, NCAA Tournament