Austin Peay was the first real Cinderella of March Madness, starting the Ohio Valley Conference Tournament with a losing record before become the first eight-seed to win it and get the conference's automatic bid. Here's everything you need to know about the Governors as they try to keep the clock from striking midnight in the Big Dance:
Resume:
Record - 18-17 (7-9 in OVC)
RPI - 186
Strength of Schedule - 179
Starting Lineup:
G Khalil Davis (Sr.) – 11.2 ppg, 4.0 rpg
G Josh Robinson (So.) – 16.7 ppg, 3.2 rpg
G Jared Savage (Fr.) – 6.5 ppg, 3.0 rpg
F Kenny Jones (Jr.) – 7.9 ppg, 5.3 rpg
C Chris Horton (Sr.) – 18.9 ppg, 12.0 rpg
Key Player:
Chris Horton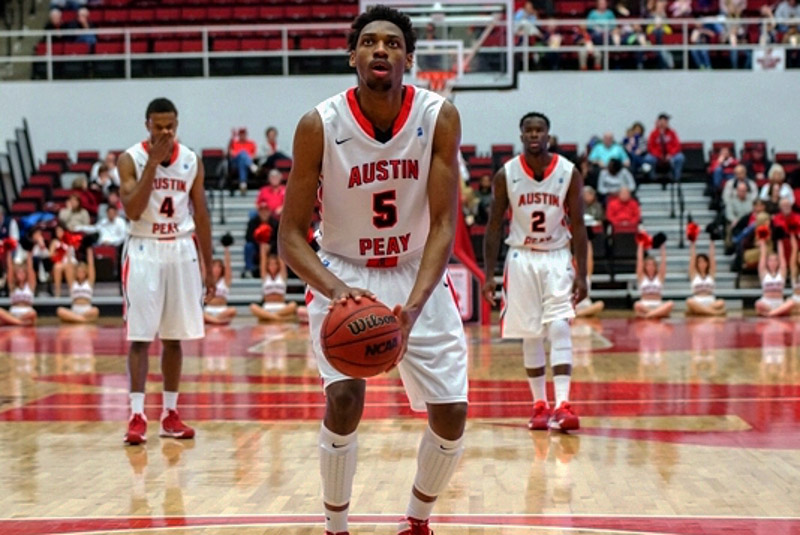 Horton is a double-double machine, recording 24 of them this season. He also carried Austin Peay in their run through the OVC Tournament, averaging 22.5 points and 14.0 rebounds per game. However, Horton relies mostly on his athleticism to put up numbers instead of his strength as he weighs just 195 lbs, which could cause major problems for him in the tournament.
Biggest Strength:
Shooting
Austin Peay is inconsistent offensively, but when they execute, they are able to get easy shots and open lanes to attack the basket. They shoot 46.3 percent from the field as a team with three players shooting over 51 percent from the field - and only one player in the rotation shoots less than 40 percent.
Biggest Weakness:
Defense
The Governors didn't lose 17 games this season on accident - they did because they're extremely pourous on defense. They rank 280th in the country in points allowed per game (76) and 276th in adjusted defensive efficiency, putting them in the bottom fourth in the country in both categories.
Outlook:
Austin Peay will end up in the First Four, and they might be able to win that game simply because of the run they're on (six straight wins). However, they'll get trounced in the first round.
Back to the NCAA Newsfeed
Related Topics: Austin Peay Governors Basketball, Chris Horton, Ohio Valley Conference Basketball, College Basketball, NCAA Basketball, NCAA Tournament