The UAB Blazers won the Conference USA championship to make the NCAA Tournament for the first time since 2011, and are looking to record their first win in the Big Dance since 2005.
Resume:
Record – 19-15 (12-6 in C-USA)
RPI – 145
Strength of Schedule – 108
Starting Lineup:
G Nick Norton (Jr.) – 7.7 ppg, 3.9 apg
G Hakeem Baxter (Jr.) – 7.7 ppg, 3.0 rpg
G Robert Brown (Jr.) – 12.8 ppg, 3.7 rpg
F Tosin Mehinti (Sr.) – 7.2 ppg, 4.8 rpg
F William Lee (Jr.) – 7.6 ppg, 5.8 rpg
Key Player:
Robert Brown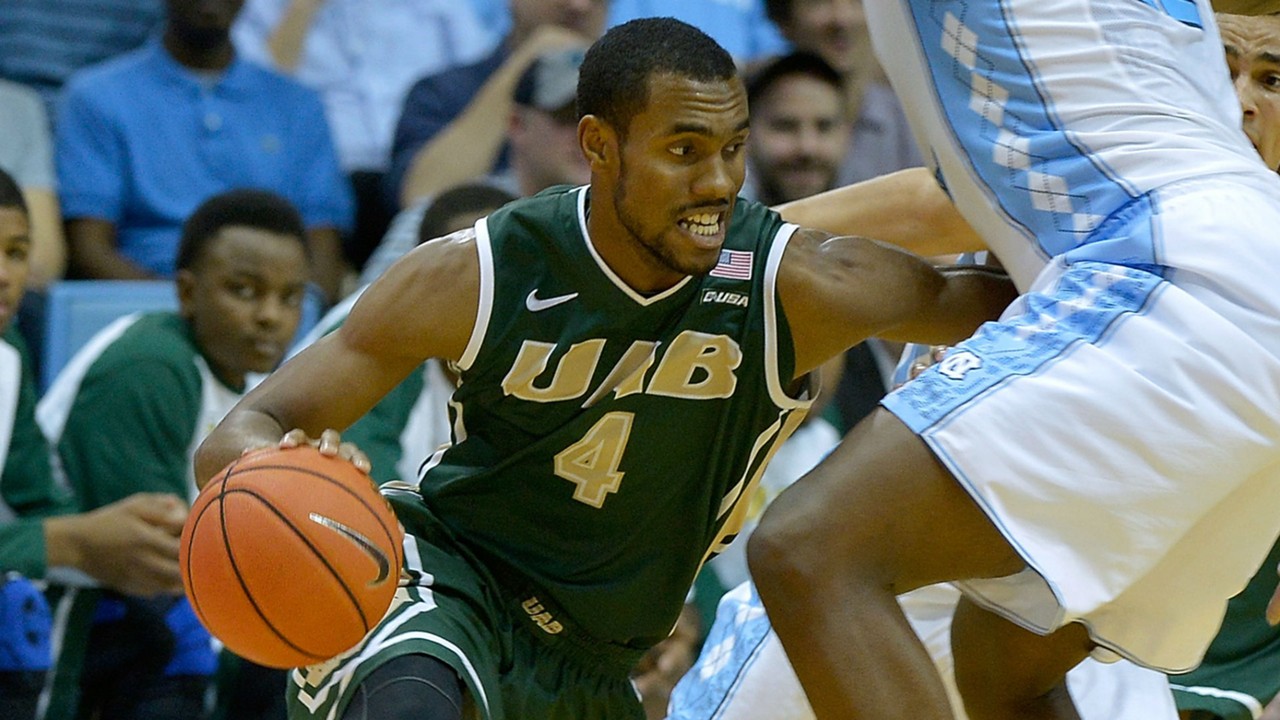 Brown is the only player on UAB's roster that averages over 8.1 points per game, and is relied on to produce on the offensive end every single night. The Virginia Tech transfer shoots a lot from the outside, but he's best when he's attacking the basket and making plays around the rim. When he does that and doesn't settle for outside jumpers, the Blazers are tough to beat.
Biggest Strength:
Shot Blocking
UAB gives up a good number of points because of their average perimeter defense, but they're one of the better shot-blocking teams in the country. The Blazers average 5.2 swats per game (17th in NCAA) and are led by Mehinti, who averages two blocks per game.
Biggest Weakness:
Shooting
UAB does a lot of things well, but they would be much better if they shot a higher percentage from the field. The Blazers shoot 42.7 percent from the floor as a team, which puts them 215th in the country.
Outlook:
If UAB plays their best offensive game of the year, they have a chance to pull off a first round upset. However, that seems unlikely against one of the best teams they've played all season.
Back to the NCAA Newsfeed