College sports, the NCAA says, aren't about money. However, schools routinely rake in billions of dollars from athletics, funding the rest of the university. Here are the 15 schools that raked in the most revenue in the 2015-16 school year, according to USA Today:
15) Georgia Bulldogs - $123,841,268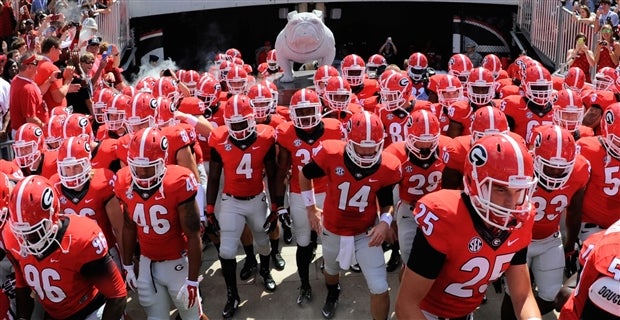 The Bulldogs eclipsed $28 million in ticket sales for the first time, and also received a school-record amount in rights and licensing ($56,179,285).
14) Arkansas Razorbacks - $124,981,042
Our second SEC school, the Razorbacks actually saw ticket sales decrease in 2015-16, but made nearly $10 million more in rights and licensing from the previous year.
13) Kentucky Wildcats - $132,180,246
Unlike the previous two schools on this list, Kentucky brought in more from ticket sales ($37,195,389) than contributions ($25,039,404).
12) Penn State Nittany Lions - $132,788,726
PSU saw ticket sales decrease for the second consecutive year and contributions also decrease, but also got a bump in licensing.
11) Wisconsin Badgers - $132,788,726
Contributions to the Wisconsin athletics program decreased for the third consecutive year, though they did set a school record for ticket sales.
10) Auburn Tigers - $140,070,593
School records in ticket sales and licensing rights helped but Auburn into the top 10.
9) Tennessee Volunteers - $140,448,955
Tennessee posted school records across the board and saw ticket sales rise for the second straight year, as well as contributions and licensing rights for the third straight year.
8) Florida Gators - $141,441,109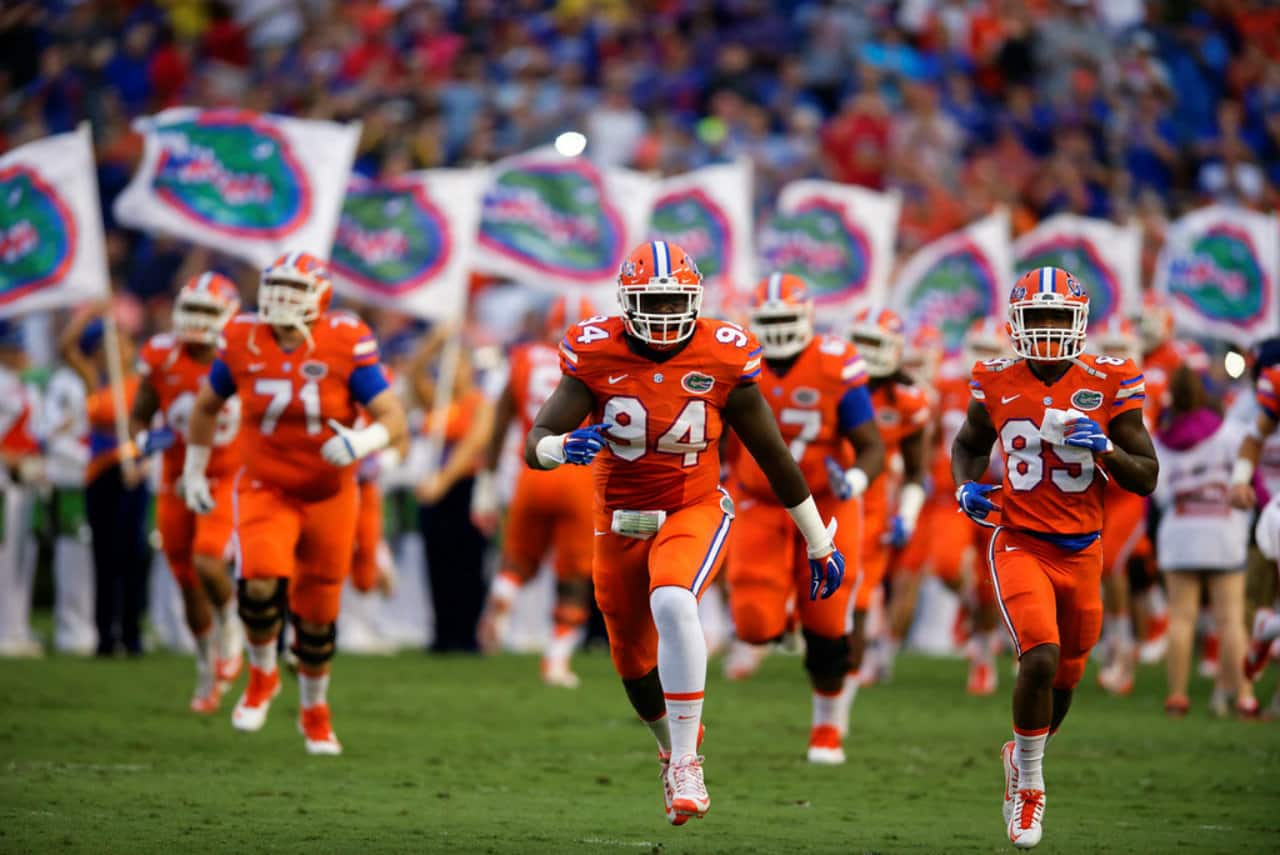 The Gators saw a nearly $15 million drop in contributions, which is why they fell from No. 6 in last year's list, but also set a school record for ticket sales.
7) LSU Tigers - $141,651,460
Just edging out their SEC rivals, LSU saw sizable increases in both ticket sales and rights and licensing, though contributions decreased for the second consecutive year.
6) Oklahoma Sooners - $150,373,216
Oklahoma saw just a slight increase in ticket sales, but a $14.5 million boost in contributions jumped them up to No. 6.
5) Michigan Wolverines - $163,850,616
The Wolverines came up just short of $50 million in ticket sales, yet had contributions increase for the seventh straight year and righs and licensing revenue increase for the 12th straight year.
4) Alabama Crimson Tide - $164,009,745 The Tide eclipsed $40 million in ticket sales for the first time and saw their revenue increase from rights and licensing by nearly $10 million.
3) Ohio State Buckeyes - $170,789,765
The top Big Ten school on this list actually had a decrease in ticket sales, yet school records in the other two major categories offset that and kept them in the top three.
2) Texas Longhorns - $187,981,158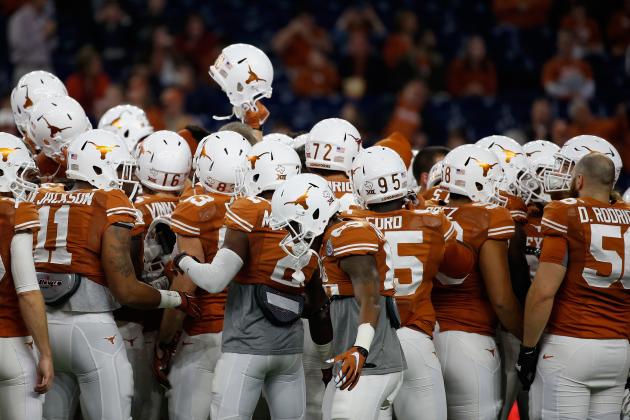 Texas actually saw decreases in ticket sales and contributions, but still increased revenue by over $8 million thanks to a $12.2 million revenue increase from rights and licensing.
1) Texas A&M Aggies - $194,388,450
The Aggies top this list yet again despite a decrease in contributions. However, they still received more contributions than anyone else on this list ($75,457,474) to go along with school revenue records in ticket sales, rights and other donations.
Follow our NCAA page for all the latest college football and basketball news!
Back to the NCAA Newsfeed
Related Topics: NCAA Basketball, NCAA Football