The 2019 NBA Draft is tonight at 7 p.m. ET! Where can you watch it online for free? IN THE VIDEO ABOVE!
Chat Sports will be LIVE for the entire 2019 NBA Draft! Make sure to watch it on Chat Sports' YouTube & Chat Sports' Facebook Live. Don't miss a single pick in the NBA Draft!
Here's How to watch the 2019 NFL Draft online for free:
- Chat Sports YouTube
- Chat Sports Facebook Live
Chat Sports will break down every pick in the 2019 NBA Draft (and tip them before ESPN) while hosts Tom Downey & Jimmy Crowther analyze each NBA Draft Prospect selected, so subscribe by simply clicking the photo below!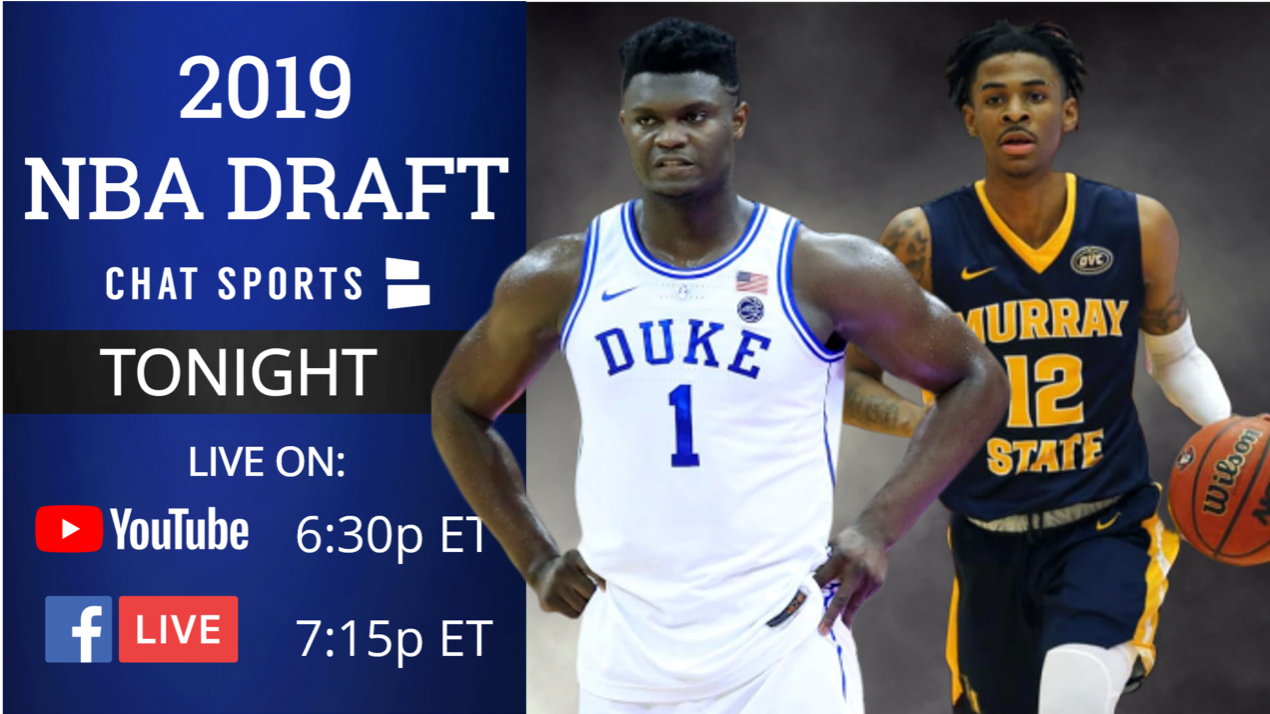 Subscribe to the Chat Sports YouTube Channel for all the latest NBA news and rumors! Chat Sports will be live for the ENTIRE NBA Draft. And there will be the tipping of picks. 
Back to the NBA Newsfeed
Related Topics: where to watch 2019 nba draft online for free, nba draft online free stream, nba draft youtube live, 2019 nba draft streaming, 2019 nba draft free stream, nba draft live streaming, nba draft facebook, nba draft youtube, nba draft streaming, 2019 nba draft youtube live, 2019 nba draft live streaming, 2019 nba draft live, where to watch nba draft online, nba draft live stream, nba draft live, 2019 nba draft stream, where to watch nba draft online for free, 2019 nba draft youtube, nba draft stream, nba draft free stream, nba draft online free streaming, 2019 nba draft live stream, 2019 nba draft facebook, nba draft online stream, nba draft online, where to watch nba draft, NBA Draft, 2019 NBA Draft