The 2022 NBA Draft Lottery is taking place online as teams will find out the official 2022 NBA Draft Order, and Chat Sports will cover it online FOR FREE! We'll be breaking down the results of the NBA Draft Lottery LIVE in the video above, so be sure to join the party!
Chat Sports will be live for the 2022 NBA Draft Lottery tonight! Don't miss out - tune in to our show on Chat Sports' YouTube Live as well as Chat Sports' Rumble Live shows to find out where your favorite NBA team will pick on draft night!
Here's how to watch the 2022 NBA Draft Lottery online for free:
The 2022 NBA Draft is quickly approaching, and Chat Sports will be live to break down every pick in the draft as well! We'll have NBA Draft picks in before ESPN and the other major networks, so be sure to subscribe today by just clicking the photo below!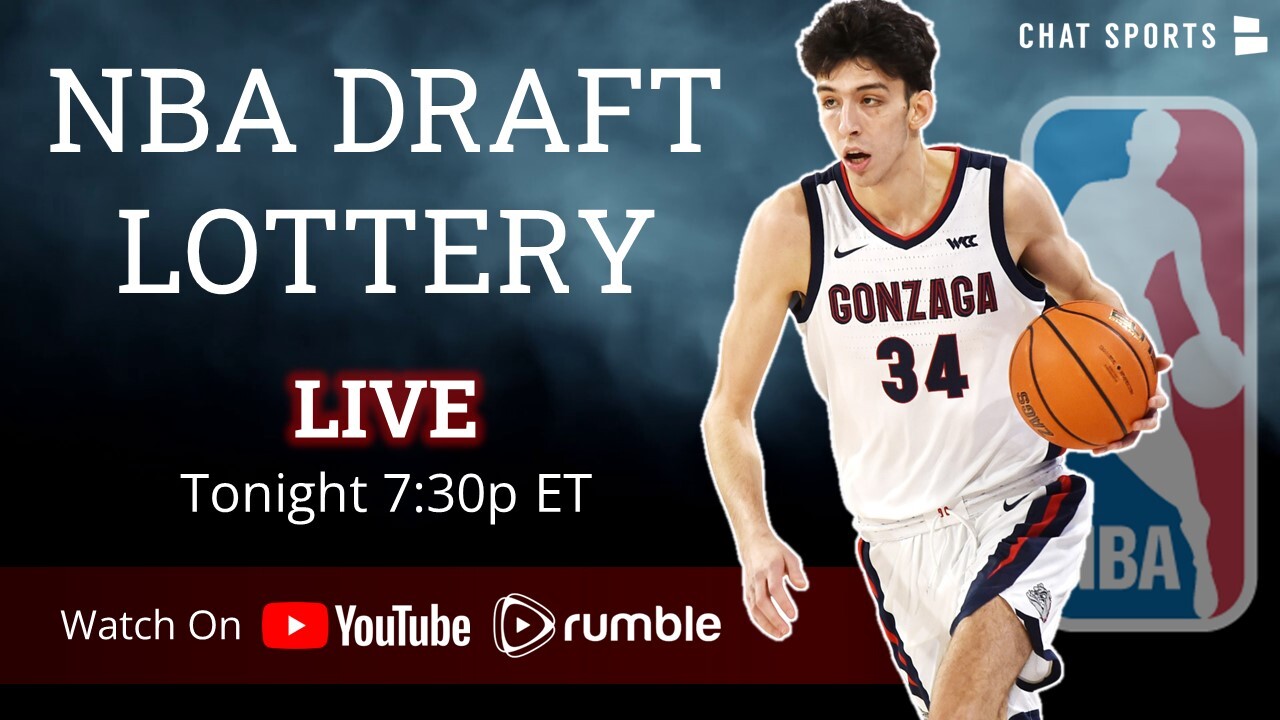 Subscribe to the Chat Sports YouTube Channel for the latest NBA news and rumors during the 2022 NBA Offseason! Chat Sports will keep you locked in through NBA Free Agency and the 2022 NBA Draft - join us for a wild offseason!
Want to be able to watch our videos at Chat Sports while using other apps on your phone? Download the Rumble app and follow us today!
You can also find more content and videos on sports, tech, politics, business - whatever you're into: http://rumble.com/NBANow
Back to the NBA Newsfeed
Related Topics: live nba draft lottery, nba draft 2022, nba draft lottery 2022, nba draft combine, NBA Draft Lottery, nba draft prospects, top nba draft prospects, NBA Draft, 2022 nba draft lottery, nba draft lottery live, nba draft lottery odds 2022, 2022 nba draft lottery odds, nba draft odds, nba draft lottery odds, 2022 nba draft