It's been nearly a month since the 2016 NBA Draft concluded, but several NBA teams are already looking to and scouting prospects for the 2017 draft. Sure, it's a year away, but it's never too early to take a look at the top prospects and who teams will be tanking for next season. Here are the top 15 prospects that are all vying to be NBA lottery picks going into the college basketball season:
1) Harry Giles, Fr., PF, Duke Blue Devils - 6'11", 225 lbs.
If it wasn't for a torn ACL in his senior high school season - the second of his high school career - Giles would be far and away the No. 1 prospect in the country. He's a big guy that can do it all - play with his back to the basket, make mid-range jumpers to regularly, runs the floor extremely well and excellent shot-blocker. As long as the injury doesn't derail his truly elite athleticism, Giles will be a frontrunner for the top pick in the 2017 NBA Draft.
2) Josh Jackson, Fr., SF, Kansas Jayhawks - 6'7", 205 lbs.
Yes, he needs to add strength, but that's about the only negative thing you can say about Jackson's game. He's as athletic as any player in this class, makes threes with regularity, is great at attacking the rim and - most importantly - is an extremely smart player. Jackson also has the passing and ball-handling abilities to play point forward, making him that much more valuable. Think of him as a much more polished, slightly less athletic Andrew Wiggins.
3) Jayson Tatum, Fr., SF, Duke Blue Devils - 6'8", 204 lbs.
Tatum is extremely polished offensively, showcasing a reliable jump shot (especially from mid-range) and wide array of finishes around the rim. He isn't the quickest player in the world, but he knows how to get his shots off by using his size and length.
4) Frank Ntilikina, PG, Strasbourg (International) - 6'5", 170 lbs.
Ntilikina could be the best international guard prospect we've ever seen. Along with his elite size and seven-foot wingspan, he is a very good athlete that is polished in almost all phases of the game. He is a great passer with gifted vision, but his jumper does need some work - the only part of his game that is a serious flaw.
5) De'Aaron Fox, Fr., PG, Kentucky Wildcats - 6'4", 181 lbs.
Fox has the size (6'4") and athleticism that teams love, along with having the scoring ability to become the focal point of UK's offense next season. That being said, he is also a pass-first point guard that would rather get his teammates involved. He's a bit like former Kentucky point guard John Wall in that sense - dangerous scorer, but he's most dangerous with his passing ability.
6) Markelle Fultz, Fr., PG, Washington Huskies - 6'5", 186 lbs.
Fultz is a true combo guard, but he is perhaps the most pure scorer in this class. His jumper is inconsistent, but it's nearly impossible to keep him out of paint - and when he gets to the rim, you won't be able to keep him from scoring or from getting to the foul line.
7) Thomas Bryant, So., PF/C, Indiana Hoosiers - 6'10", 241 lbs.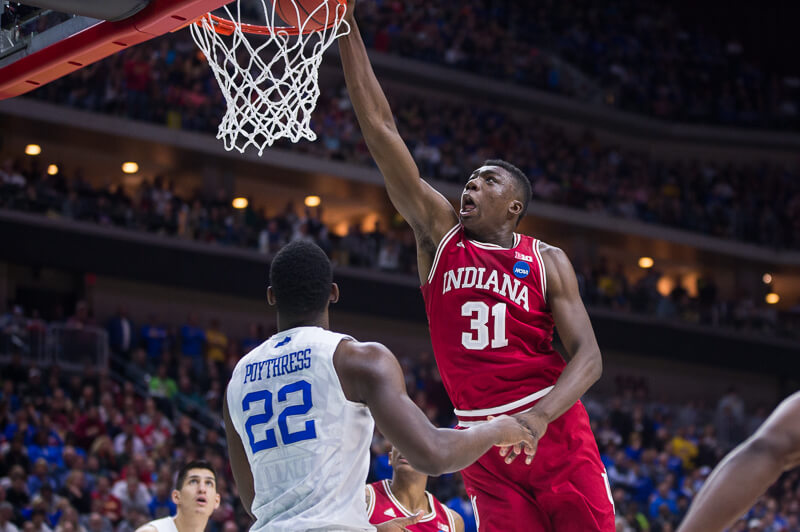 Bryant likely would've been a first-round pick in the 2016 draft had he decided to leave Indiana after his freshman season, but smartly opted to go back to school and work on his game. A surprising athlete, Bryant is already polished in the post and a very good rebounder. Once he starts playing with more consistency and gets a big stronger, he'll be unstoppable.
8) Marques Bolden, Fr. C, Duke Blue Devils - 6'11", 250 lbs.
A big, physical, polished player the best true center in this year's class thanks to his soft hands, quick feet and reliable post game.
9) Dennis Smith, Fr., PG, NC State Wolfpack - 6'2", 160 lbs.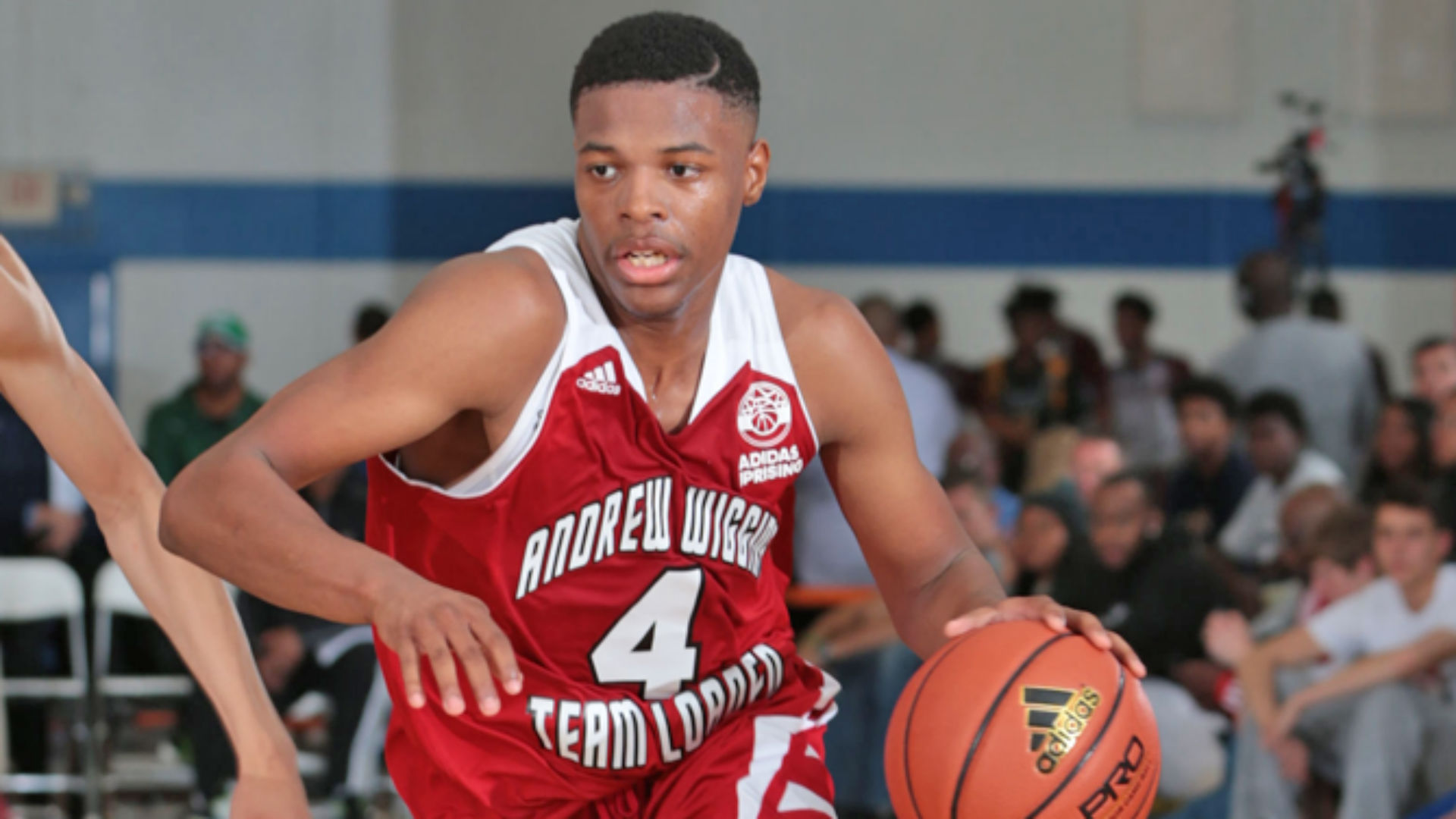 Despite his small frame, Smith is an elite athlete and lightning quick. Couple that with very good ball handling, and Smith can get to where ever he wants on the court. He can play a little reckless at times and doesn't have the most reliable jumper, but all of the physical tools of a star are there.
10) Ivan Rabb, PF, So., Cal Golden Bears - 6'10", 215 lbs.
Rabb does need to bulk up, but he's the prototype stretch four at the NBA level. He has excellent touch around the rim and on his mid-range jumper, shooting 61.5 percent last season while grabbing 8.6 rebounds per game. However, Rabb's biggest problem is his tendency to fade out of games offensively from time to time because of his passiveness.
11) Edrice Adebayo, PF, Fr., Kentucky Wildcats - 6'9", 225 lbs.
Simply put, Adebayo is an athletic beast. He's an extremely strong player who loves getting physical on the block on both ends of the court. Adebayo has a growing array of post moves, but his athleticism is his main calling card right now. Could be ideal as a small-ball five.
12) Miles Bridges, SF/PF, Fr. Michigan State Spartans - 6'8", 230 lbs.
Bridges already has the combination of size, strength and quickness that has NBA scouts drooling about his potential. A freakish athlete, Bridges also has smooth jumper, making him virtually unguardable on the offensive end. He just has to make sure he stays in good shape and continues to improve defensively.
13) Lonzo Ball, PG, Fr., UCLA Bruins - 6'4", 162 lbs.
Ball just has a natural feel for the game. He averaged a triple-double during his senior season at Chino Hills High School, showing his ability to be a game-changer in all phases. However, he is a pass-first point guard, putting him in position to excel at UCLA - and eventually in the NBA.
14) Jonathan Isaac, SF, Fr., Florida State Seminoles - 6'11", 205 lbs.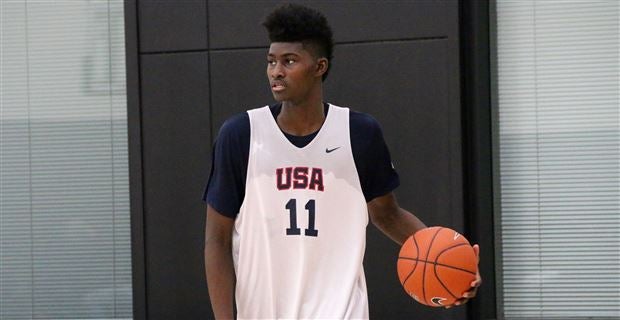 Long and lanky, Issac obviously needs to add weight to his skinny 190-pound frame, but he has all the ability in the world. His length and athleticism make him a very capable defender on the perimeter, and allow him to get to the rim with ease.
15) Malik Monk, PG/SG, Fr., Kentucky Wildcats - 6'4", 185 lbs.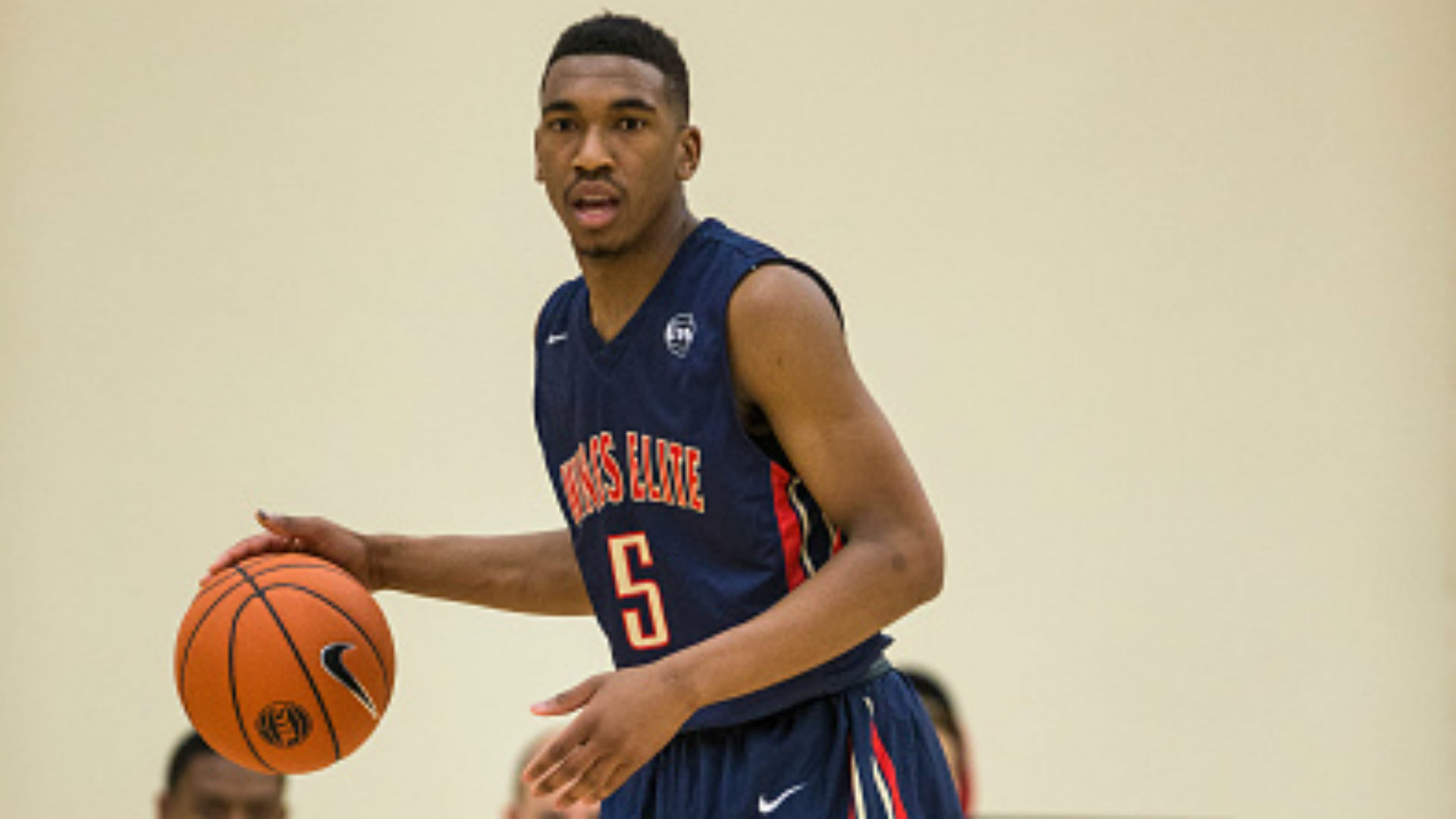 Monk is that rare prospect who can win both a three-point shootout and a slam dunk contest. He needs to bulk up like most high school seniors do, but he's a smooth athlete who rarely takes a bad shot. Not the quickest, but is fast and knows how to get past his defender and create his own shot.
Back to the NBA Newsfeed
Related Topics: 2017 NBA Draft, Jayson Tatum, Josh Jackson, Harry Giles, NBA Draft, NBA News