The 2016 NBA free agency class isn't especially deep, but there is a lot of star power at the top. Nearly every team in the league has cap space to work with thanks to the huge salary cap jump going into the 2016-17 season (it will jump again next offseason, too), meaning that almost every team has the room to give a big contract to someone this summer. Here are the top 13 free agents that could be available this summer:
1) LeBron James
LeBron will opt out of his contract to become a free agent this summer, but he has already said he will re-sign with the Cavs. He will sign another two-year deal with a player option for the second year, and will opt out again so he can re-sign with Cleveland again, but for more money thanks to the rising salary cap.
2) Kevin Durant
Durant is the biggest name to hit the free agency market that may actually change teams since LeBron James went back to Cleveland, and there has been plenty of speculation about his future for the past two years. Oklahoma City may have helped their chances to keeping him by making a long playoff run, but other title contender (specifically the Warriors) will certainly be in the mix.
3) Andre Drummond
Drummond is a restricted free agent, but Detroit won't let him end up going anywhere else. He'll get the max from the Pistons.
4) Hassan Whiteside
Whiteside became one of the most dominant big men in the NBA this past season, leading the league in blocks (3.7 per game) while averaging a double-double (14.2 ppg, 11.8 rpg) for the second straight year. As a result, Whiteside is due for a BIG upgrade in pay from the two-year, $1.75 million contract he signed with the Miami Heat in 2014.
5) DeMar DeRozan
DeRozan has emerged as an All-Star in Toronto, averaging a career-high 23.5 points per game this season - the third straight year he has averaged at least 20 points per game. Still just 26 years old, DeRozan has several years left in his prime. Both him and Toronto have expressed a desire to get a deal done, so it doesn't look like he's going anywhere.
6) Al Horford
The 30-year old big man is one of the most versatile players in the league, possessing the strength to play center, while his athleticism and shooting ability allow him to also play power forward. He averaged over 15 points and seven boards last year, figures in line with his career averages. He's in line for a max-level deal or at least close to it.
7) Dwight Howard
Dwight Howard is not happy playing for the Rockets and opted out of his contract to become a free agent. He is on the downside of his career and has developed a reputation for being a locker room cancer, but he is still an excellent rebounder and a rim protector that has drawn interest from teams like the Knicks and Mavs.
8) Mike Conley
Conley has been one of the most underrated players in the league for several years, and in a weak market for point guards, every team who has a need a the position will be throwing boatloads of money at him. A good shooter, Conley is noted for his defense, leadership and smart decision-making.
9) Bradley Beal
Beal is a restricted free agent, and has stated he wants a max deal from someone. Washington has said they will give it to him, so it's hard to imagine him ending up anywhere else.
10) Dwyane Wade
Wade's free agency is a bit tricky. There will always be rumors about him potentially joining LeBron in Cleveland, but that won't happen. He will be back with the Heat - the question is if he will take less money so they can pursue Whiteside.
11) Harrison Barnes
Barnes wants more money than what the Warriors seem willing to offer him, and though they've said they would match any offer he is given, they've also said they will respect his wishes if he wants to join another team.
12) Joakim Noah
Noah is reportedly fed up with Chicago's front office and wants to leave. The 31-year-old isn't he player he once was, but he can still provide plenty of value in a defensive and leadership role. He is an unrestricted free agent, and New York looks like the favorite to sign him after they traded for Derrick Rose.
13) Bismack Biyombo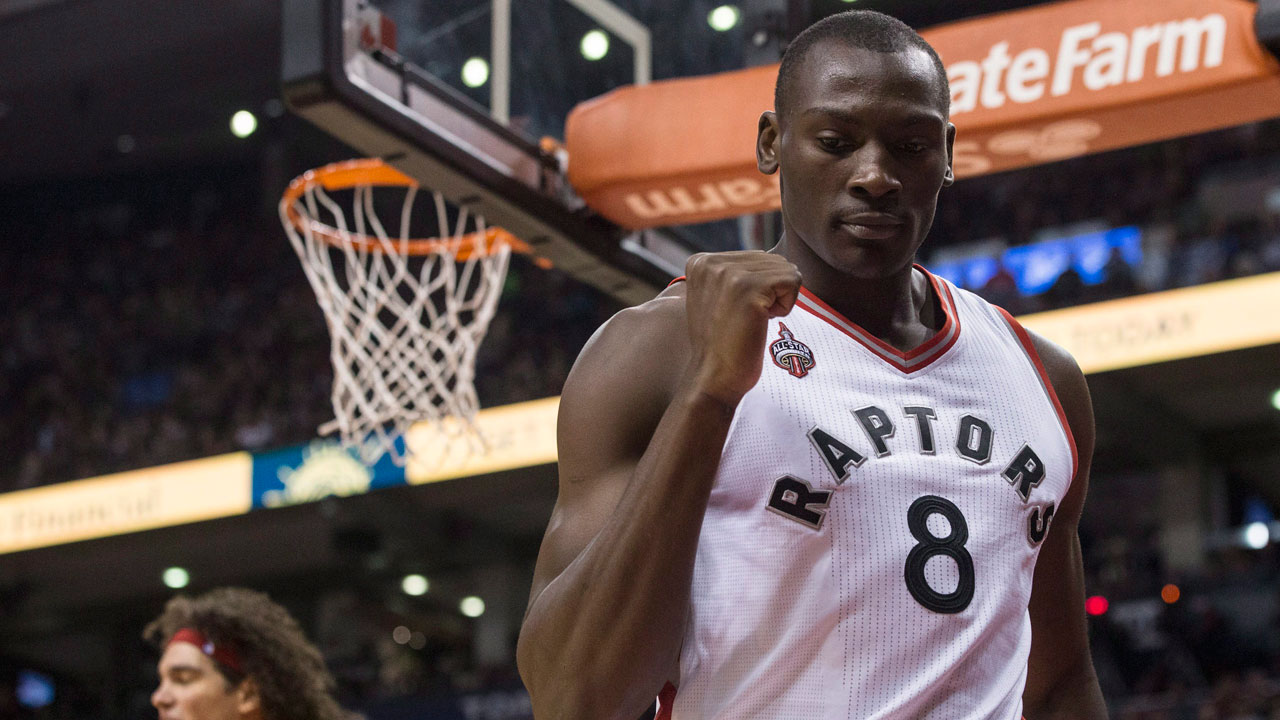 Still just 23 years old, Biyombo flashed a ton of potential as as elite rebounder and shot-blocker during Toronto's playoff run. That skyrocketed his value in free agency this summer, and he's likely due for a huge pay raise - which the Raptors can't afford. He'll be a backup option for teams that don't want or can't sign Whiteside or Howard.
Back to the NBA Newsfeed
Related Topics: Kevin Durant, DeMar Derozan, Mike Conley, Al Horford, Lebron James, Dwight Howard, NBA News, Hassan Whiteside