The NBA is BIG business both domestically and overseas, thanks to blockbuster television deals, fantastic merchandising, and a marketing machine unlike any other in North American sports. The highest salaries are usually reserved for the league's best players, but that's not always the case. The list of the 10 highest-paid players in the NBA may surprise you:
1) Kobe Bryant, Los Angeles Lakers
2015-16 salary: $25 million
2) Joe Johnson, Brooklyn Nets
2015-16 salary: $24.9 million
3) LeBron James, Cleveland Cavaliers
2015-16 salary: $22.9 million
4) Carmelo Anthony, New York Knicks
2015-16 salary: $22.9 million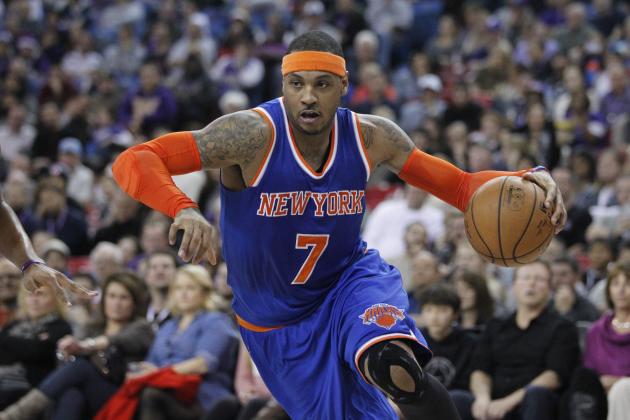 5) Dwight Howard, Houston Rockets
2015-16 salary: $22.4 million
6) Chris Bosh, Miami Heat
2015-16 salary: $22.2 million 7) Chris Paul, Los Angeles Clippers
2015-16 salary: $21.5 million
8) Kevin Durant, Oklahoma City Thunder
2015-16 salary: $20.2 million 
9) Derrick Rose, Chicago Bulls
2015-16 salary: $20.1 million
10) Dwyane Wade, Miami Heat
2015-16 salary: $20 million
While you may think a lot of those guys are overpaid, there's no denying that these three guys are shockingly underpaid, making them the league's best bargains:
Stephen Curry, Golden State Warriors
2015-16 salary: $11.4 million
Anthony Davis, New Orleans Pelicans
2015-16 salary: $7.1 million
Damian Lillard, Portland Trail Blazers
2015-16 salary: $4.2 million
Davis and Lillard are both playing out the final season of their rookie deals, but will become two of the league's highest-paid players next season. Davis signed a five-year, $145 million extension with the Pelicans that will kick in next year, as will Lillard's five-year, $120.5 million extension with Portland. Curry is under contract for $12.1 million in the 2016-17 season, the last year of his current deal.
Follow our NBA page for all the latest NBA news and rumors!
Back to the NBA Newsfeed
Related Topics: Chris Paul, Clippers News, Nets News, Knicks News, Warriors News, Derrick Rose, Trail Blazers News, Lakers News, Carmelo Anthony, Cavs News, Bulls News, Anthony Davis, Damian Lillard, Stephen Curry, Joe Johnson, Chris Bosh, Dwight Howard, Pelicans News, Kevin Durant, Kobe Bryant, Lebron James, NBA News, Thunder News, Rockets News, Heat News, Dwyane Wade