The 2018 NBA free agency class has plenty of star power, and a few teams have been planning their pursuit of these stars for over a year. We've seen players change the landscape of the league with their free agency decisions, and several players could do just that this offseason. Here are the top eight players everyone will be going after - and where they will sign:
8) Jabari Parker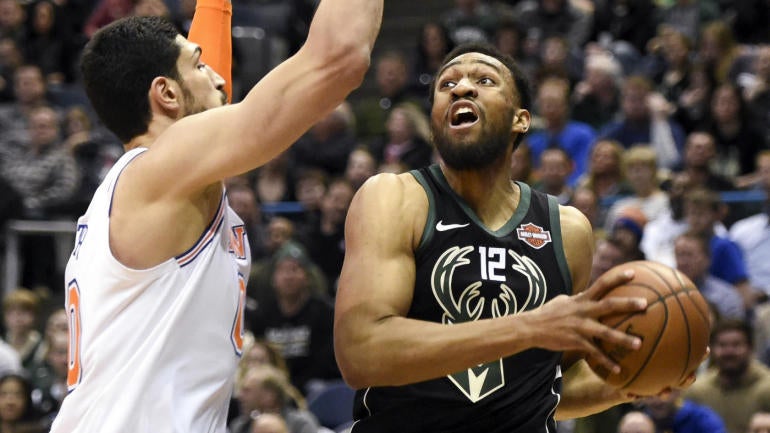 Parker has dealt with injuries throughout his NBA career, most notably two ACL tears, but the 22-year-old is an excellent scorer when healthy. He will be a restricted free agent.
Prediction: Bucks
Milwaukee values Parker, and his injury history will likely scare away pricey offers from other teams. Don't be surprised if he accepts Milwaukee's one-year qualifying offers in hopes of playing healthy for a full year to further boost his value and enter unrestricted free agency in 2019.
7) Aaron Gordon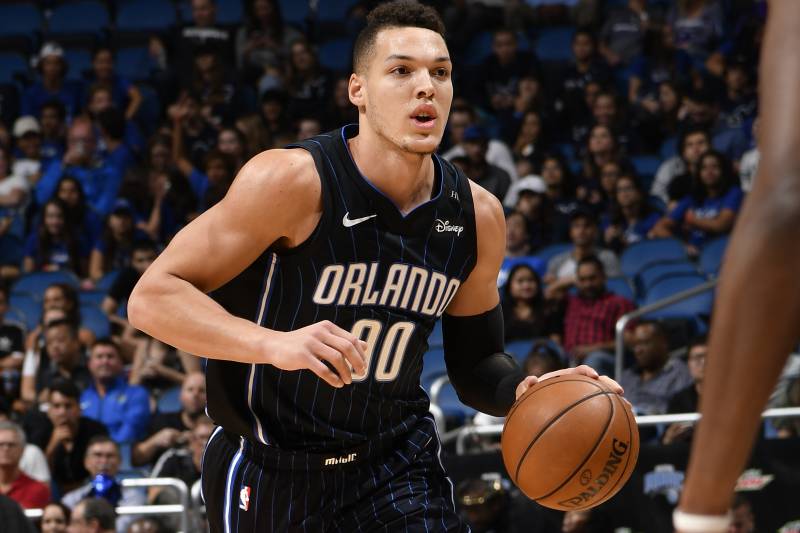 Gordon has been very impressive this season, emerging as a legitimate force due to his athleticism and improved shooting stroke. In terms of young players that could be available, Gordon should garner the most interest.
Prediction: Pacers
Orlando placed Gordon on the trade block as they prepare for another huge rebuild, and while he's a restricted free agent, the Magic don't plan to match expensive offers for him. Indiana has shown a lot of interest in Gordon, hoping to pair him with Victor Oladipo and Myles Turner.
6) DeAndre Jordan
Jordan is one of the best rebounding and defensive big men in the league but appears to be stuck in no-man's land for now as the Clippers try to rebuild while staying competitive. He has a $24.1 million player option for next season, but if he declines it, he'll be an unrestricted free agent.
Prediction: Suns
DeAndre Jordan's time with the Clippers appears to be up. There's a chance he could pick up his player option for some financial stability, but his comments about not knowing if the franchise wants him indicates that he's ready to move on. 
Ideally, Jordan would like to join a contender, but none of them are going to be able or willing to offer him the kind of contract he'll want. Phoenix will, hoping he can be the defensive anchor for their young core of promising young players.
5) DeMarcus Cousins
Cousins will still be one of the top free agents available this offseason despite suffering a ruptured Achilles prior to the All-Star break. It's unclear if or how many teams will be interested in his services.
Prediction: Pelicans
New Orleans needs to stay competitive in order to keep Anthony Davis happy but they're unable to really upgrade their roster due to their salary cap situation. Because of that, they'll need to do whatever they can to keep Cousins and hope he returns healthy.
4) Chris Paul
Chris Paul has flourished in Houston's up-tempo system and appears to be fine playing second banana to James Harden at this point in his career. He's also in position to make the conference finals for the first time in his career.
Prediction: Rockets
Paul didn't request his trade to Houston for it to be a one-year experiment - especially with how well it's going this year.
3) Paul George
George openly expressed a desire to sign with the Lakers in free agency this offseason, and that has resulted in a season-long question about whether George will ultimately decide to re-sign with the Thunder or follow through on his original plan to join his hometown favorite team.
Prediction: Thunder
PG has openly praised Russell Westbrook as a great teammate and has had nothing but positive things to say about his time in OKC. Because of that, and the fact that the Thunder are closer to title contention than the Lakers, I think he'll stay with the Thunder.
2) Kevin Durant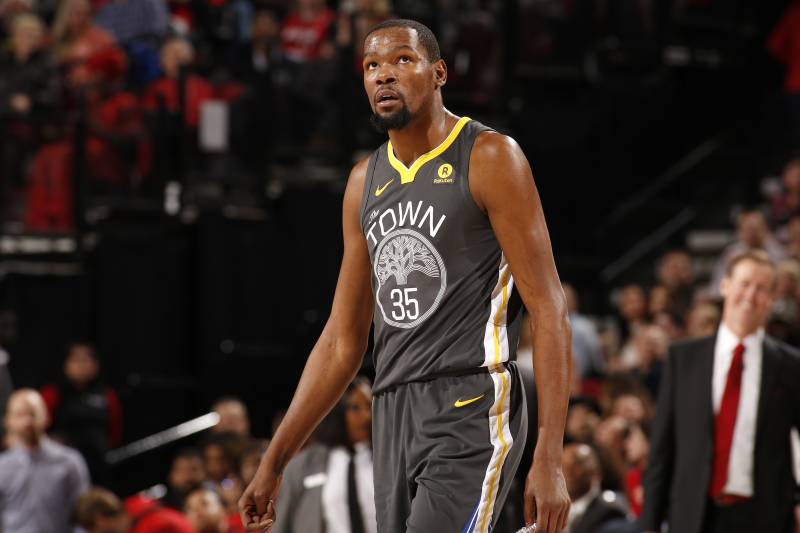 Durant changed the NBA landscape by signing with the Warriors, but it was only for a one-year deal (with a player option for a second). He re-signed for less money with the plan to get his max money this offseason.
Prediction: Warriors
Though the Warriors may have problems paying to keep their current group together, Durant didn't join the team to leave after two years. He'll be back with Golden State.
1) LeBron James
LeBron, still the best player on the planet, will decline his player option to be a free agent again. There have been rumors all season about him potentially leaving Cleveland due to his relationship with owner Dan Gilbert, but the Cavs appear to have improved their chances thanks to the players they acquired at the trade deadline.
Prediction: Lakers
Ultimately, I think LeBron knows this is his last year in Cleveland - which is why he won't commit long-term - and is preparing for the final chapter of his career. Playing in Los Angeles, where he already spends his offseasons, has a huge appeal, but the Lakers also have a promising young roster and cap space to add another quality player this offseason or next.
Back to the NBA Newsfeed
Related Topics: NBA Rumors, NBA Free Agency Rumors, NBA Free Agency, 2018 NBA Free Agency