There won't be any debate about Houston Rockets star James Harden winning his first NBA MVP award this season, and while other seasons have certainly seen more hotly-contested MVP races, we've also seen a number where the guy who won simply wasn't all that impressive. With that in mind, here's our list of the four worst MVP winners ever:
4) Karl Malone, Utah Jazz - 1996-97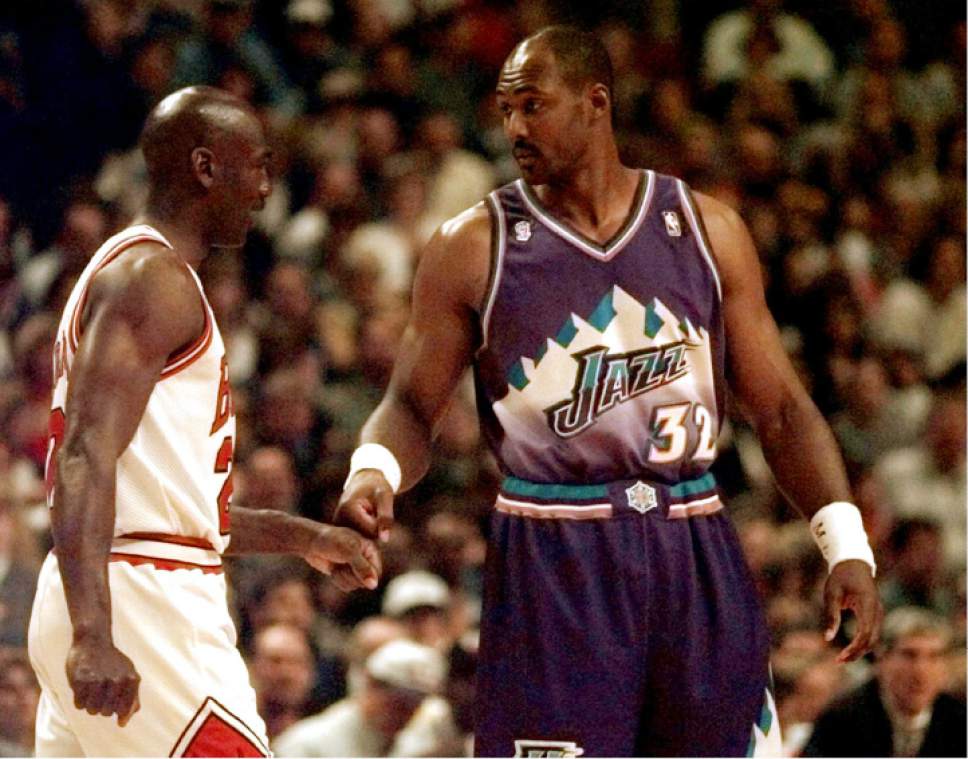 We get that Karl Malone is one of the greatest power forwards when it comes to NBA history, but handing him the award over Michael Jordan in 1997 was...not a great decision. Malone had a solid year, averaging 27.4 ppg, 9.9 rpg, and 4.5 apg, but he was not the best player in the league that season. Jordan was in the middle of one of his most dominant years, averaging 29.6 ppg for one of the best teams in NBA history. This shouldn't take away from Malone's greatness, but he didn't deserve this MVP.
3) Bill Russell, Boston Celtics - 1961-62
Speaking of greatness, you will never hear me say anything negative about Bill Russell. However, there were two players more deserving of winning this award. Oscar Robertson averaged a monster triple-double on the season (30.8 ppg, 12.5 rpg, 11.4 apg), but if you didn't want to give it to Robertson, you should've given it to Wilt Chamberlain, who AVERAGED 50.4 ppg and 25.7 rpg. This was also the year Chamberlain had his 100-point game. Russell had another great defensive season but either Chamberlain or Robertson probably deserved this award.
2) Steve Nash, Phoenix Suns - 2004-05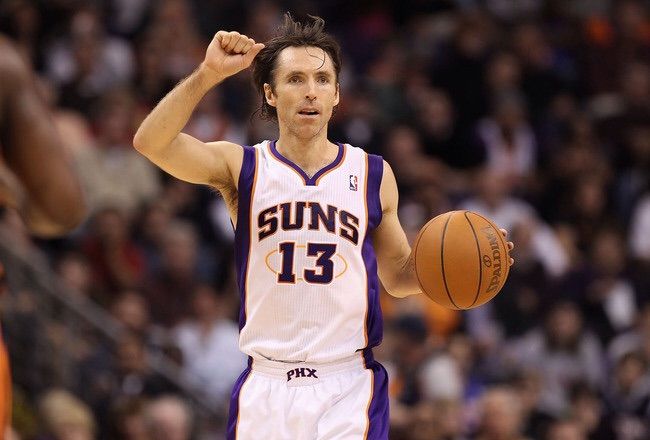 We now enter the Steve Nash portion of the list. Now, Nash is one of the best point guards in NBA history but probably didn't deserve to be an MVP, even the first time around in 2005. Nash put up fine numbers (15.5 ppg, 11.5 apg) but was credited with Phoenix's resurgence thanks to Mike D'Antoni's seven-seconds-or-less offense - despite Amare' Stoudemire averaging 26.9 ppg and 8.9 rpg. Meanwhile, Shaquille O'Neal dominated in his first season for the Miami Heat in 2004-05, posting a double-double on the year (22.9 ppg, 10.4 rpg). Even with the intangibles, Nash's season simply wasn't good enough to deserve MVP.
1) Steve Nash, Phoenix Suns - 2005-06
Now, this is the one that Nash really did deserve. He had a better year statistically with 18.8 ppg and 10.5 apg but did it with a tremendous supporting cast - and the Suns won eight fewer games than the year before. However, Kobe Bryant dropped 35.4 ppg - including 81 in a game - despite playing with a supporting cast headlined by Smush Parker. Many people have called Bryant the biggest MVP snub ever partially because of his play, and partially because Nash didn't have a great season.
Back to the NBA Newsfeed
Related Topics: Steve Nash, Willis Reed, Karl Malone, NBA MVP, Bill Russell, NBA News