The addage in the NBA is that a team can't win a title without a superstar, making the best players in the league that much more vital to their respective teams. All of the players on this list have certainly elevated themselves into true superstar status, but more importantly, they often dictate whether their team wins or loses on any given night. Here's who we consider to be the top 11 players in the NBA right now:
11) James Harden, Houston Rockets Harden's diminished all-around play and lack of leadership has been one of the biggest reasons why the Rockets have struggled mightily this season, but there's still no denying what he can do on the offensive end of the court. He's doing that just as well as he has all season, averaging 28.7 points with 7.0 assists and 6.4 rebounds per game.
10) Blake Griffin, Los Angeles Clippers
Broken hand and punching trainers aside, Griffin is one of the better (and more underappreciated) players in the country. He averaged 23.2 points, 8.7 rebounds, and 5.0 assists per game prior to his injury while shooting over 50 percent from the field. He serves as Los Angeles' secondary ball-handler and playmaker (as a 6'10", 251 lbs. big man), has range that extends all the way to the three-point line (40 percent from deep), is still the most dominant dunker in the league, and has a wide array of post moves.
9) Jimmy Butler, Chicago Bulls
Another guy who is currently injury, Butler has firmly supplanted Derrick Rose as the face of the Chicago Bulls, and he has been one of the most exciting players in the league all season - highlighted by his career-high 53-point performance against the 76ers and a 42-point performance against the Raptors, during which he broke Michael Jordan's franchise record for most points in a half (40). He has been one of the league's best defenders for the past few years, but he's now really asserting himself offensively (22.4 ppg, 5.2 rpg, 4.3 apg).
8) Chris Paul, Los Angeles Clippers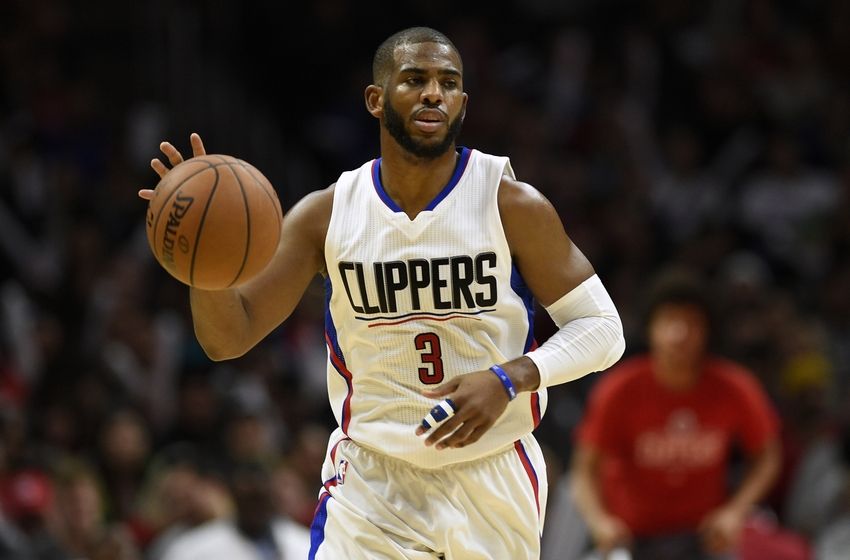 The Clippers have been as ho-hum as a legitimate contender winning over 2/3 of their games can be, with critics quick to point out just what this team lacks rather than what has kept them afloat. Blake Griffin may get the glory (and mostly deservedly so), but Chris Paul remains the league's most adept facilitator when it comes to a point guard getting the most out of the other players on the floor. His scoring has increased a good amount from his career average this season (19.9-to-18.8), but his 9.6 assists per game show he hasn't slowed down in that regard, and ability to seamlessly switch hats from shooter to traditional point guard (not to mention his all-world ability to lock down opposing guards on D) keeps him as one of the NBA's elite.
7) Damian Lillard, Portland Trail Blazers
If these rankings were based on being clutch, Lillard would have a strong case for the top spot. Lillard has developed into a big-time player in just four years, and he also shows up when the lights are brightest. Though he was already a star, Lillard has taken another big step forward this year, leading a young, inexperienced Portland team to the playoffs. Lillard is currently averaging 25.3 points and 6.9 assists per game.
6) Russell Westbrook, Oklahoma City Thunder
Westbrook (24.3 ppg, 10.3 apg, 7.5 rpg) has been on an absolute rampage this season. He's the most athletic player in NBA history (yes, I said it), and plays with unmatched ferocity and intensity. Critics point to the multitude of shots he takes as a point guard, but with unmatched speed and quickness, a good three-point shot, deadly pull-up jumper, and insane finishing ability, it's easy to see why Westbrook has become one of the best players in the NBA.
5) Anthony Davis, New Orleans Pelicans
Davis has struggled with injuries all year, but he has still put up 23.9 points, 10.2 rebounds, and 2.2 blocks per game. Don't forget, he had a historic season in 2014-15 (his third in the league), posting 24.4 points, 10.2 rebounds, and 2.9 blocks per game with a league-leading 31.0 PER and 8.43 wins probability added. Those last two numbers can only be compared to some of the greatest players of all time, and Davis is just scratching the surface of how good he can be - remember, he's only 22 years old.
Already a dominant shot blocker with an unlimited amount of athleticism and an array of post moves, head coach Alvin Genty has been working with Davis on expanding his range out to the three-point line.
Simply put: Anthony Davis can already do everything on the court at an elite level, and he's only getting better.
4) Kawhi Leonard, San Antonio Spurs
The reigning Defensive Player of the Year has drasticall improved offensively (20.6 ppg), but his defensive is every bit as good as it's always been. On top of averaging 1.8 steals per game, Leonard has the ability to completely shut down the opposing team's best player, and has continued to do so this year. Finally, he is now a true superstar and is challenging LeBron James as the best all-around player in the league.
3) Kevin Durant, Oklahoma City Thunder
Durant has returned to his dominant ways this season, showing no ill effects from the various foot injuries that limited him to just 27 games last year. He's playing more efficiently than he ever has before (28.14 PER) while still putting up amazing numbers (27.9 ppg, 8.2 rpg, 4.6 apg) and shooting 50.5 percent from the field.
2) LeBron James, Cleveland Cavaliers
LeBron has put up a good stat line to this point, averaging 24.9 points, 7.2 rebounds, and 6.6 assists per game this year while carrying an injured Cavs team to the best record in the Eastern Conference. He's no longer the unquestioned best player in the world, but he's still in the conversation - and putting up eye-popping numbers every single night.
1) Stephen Curry, Golden State Warriors
Curry's star has never been brighter and is clearly the best player in the world. Leading the NBA with 30.7 points per game, Curry is shooting 51.5 percent from the field and a ridiculous 46.8 percent from three while averaging 6.6 assists and 5.3 rebounds per game. Oh yeah, he's also the best player and clear leader of a team that is on pace to set the mark for best record in league history (54-5).
Back to the NBA Newsfeed
Related Topics: Spurs News, Blake Griffin, Chris Paul, Clippers News, Kevin Durant, Stephen Curry, Cavs News, James Harden, Kawhi Leonard, NBA News, Lebron James, Russell Westbrook, Warriors News, Thunder News, Rockets News, Pelicans News, Jimmy Butler, Bulls News, Anthony Davis