The NBA has increasing become a point guard driven league, and almost all of the league's top players have changed the way the position is played. If you don't have a player at the position who can dominate, chances are you're in the lottery looking for one. Here are the 12 players who were the top point guards in the league this season:
12) Eric Bledsoe, Phoenix Suns
Injuries and Phoenix's lackluster records have kept Bledsoe out of the spotlight, but make no mistake about it - he's as talented as almost anyone on this list. Bledsoe does everything on the court (20.4 ppg, 6.1 apg, 4.0 rpg), but more impressively, as shown an improved shooting stroke (37.2 percent from three-point range). He's also an elite defender, averaging two steals per game. Can he stay healthy?
11) Kemba Walker, Charlotte Hornets
Walker led the Hornets to a surprise playoff appearance last season by showcasing an improved all-around game and becoming a borderline All-Star. We already knew about his nasty crossover and clutch shooting, but took his game to another level in 2015-16 - upping his scoring average by nearly four points and shooting a career-high percentage from both the field and from three-point range. 
10) Mike Conley, Memphis Grizzlies
Few expected Conley to develop into the player he is today, and it doesn't help that he's starred for an under-the-radar Grizzlies team. On that note, Conley has made his presence known with spectacular playoff performances and the massive contract he got in the offseason. His numbers won't wow you (15.3 ppg, 6.1 apg), but his defensive and leadership make the Grizzlies one of the toughest teams to face in the Western Conference.
9) Isaiah Thomas, Boston Celtics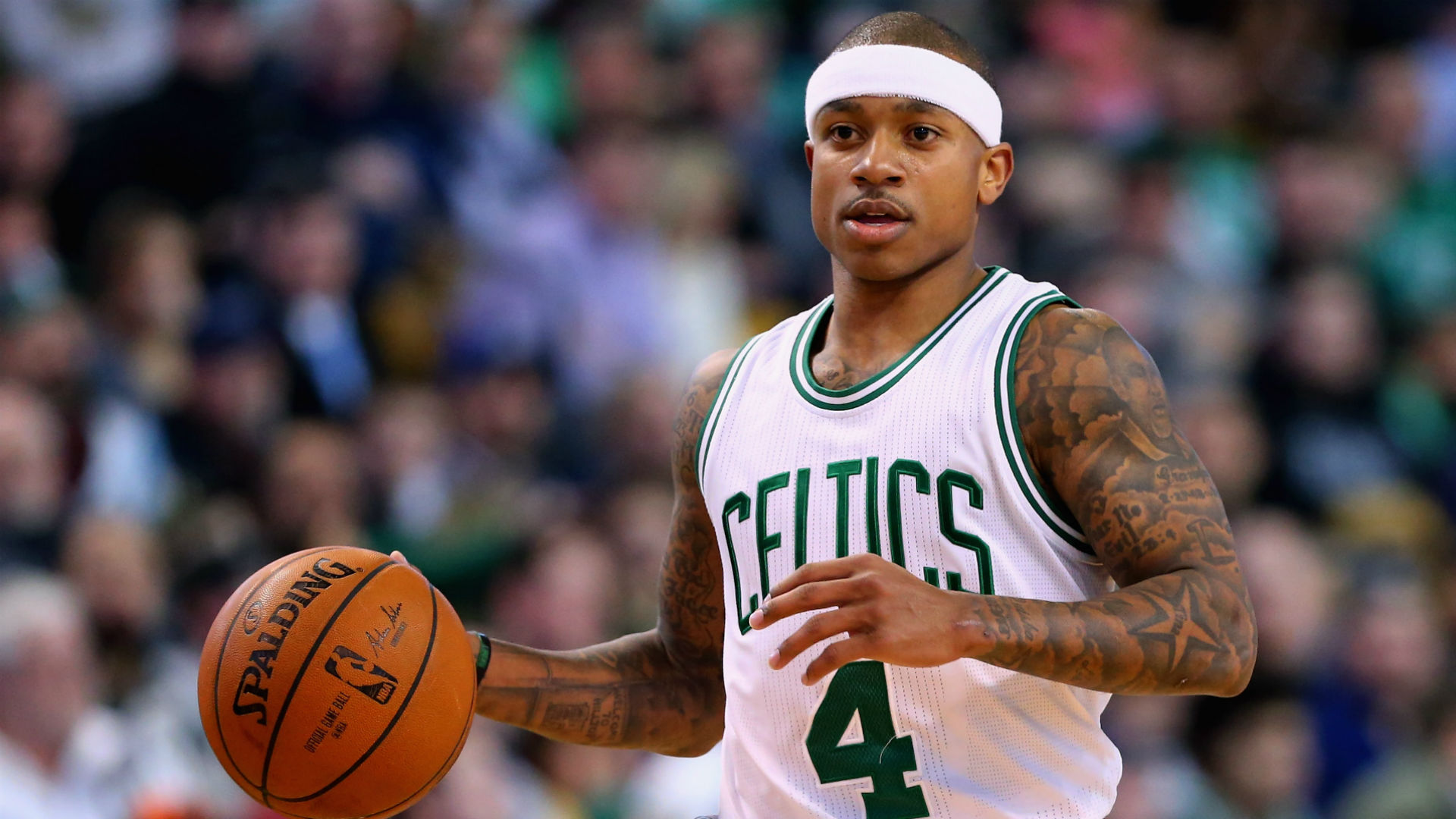 Safe to say that the 5'9" Thomas has found his niche in Boston. One of just a few players to play in all 82 regular season games (plus all six playoff games), Thomas proved to be one of the most dynamic scorers in the league by averaging over 22 points per game, leading to him making his first All-Star team in 2016. He has become the focal point and star of the Celtics.
8) Kyle Lowry, Toronto Raptors
Lowry is largely responsible for what is currently the best era in Toronto Raptors history. A two-time All-Star, Lowry had his best season last year while leading the Raptors to the No. 2 seed in the East, posting career highs in points, rebounds and steals. Even though he's not the most athletic player, he uses his elite strength to get into the lane, where he create plays for himself and his teammates.
7) John Wall, Washington Wizards
Wall is blossoming into the very player the Wizards envisioned him to be, and has also emerged as one of the best facilitators in the league. Wall averaged 19.9 points and 10.2 assists per game last season (all while having injuries to both knees), showcasing his versatility to both run a team and take over a game. Needless to say, Wall has worked his way towards the top of the league - now, consistent wins need to follow.
6) Damian Lillard, Portland Trail Blazers
Many were expecting a BIG dropoff from the Blazers when they lost four starters - including All-Star LaMarcus Aldridge - before the 2015-16 season, but they still made the Western Conference Semifinals. Lillard was the biggest reason why.
He was already taking over as the face of the franchise, and he showed incredible leadership ability by getting this young group to play together at such a high level. Lillard also took his game to another level, putting up 25.1 ppg and 6.8 apg. He is one of the most underrated stars in the league, and has the future in Portland looking bright.
5) James Harden, Houston Rockets
Yes, Harden makes this list since new head coach Mike D'Antoni is moving the former shooting guard over to point. Harden handled most of the ball-handling duties in Houston anyway, but it remains to be seen if he can serve more as a facilitator than a scorer. And we all know about his defense...
4) Chris Paul, Los Angeles Clippers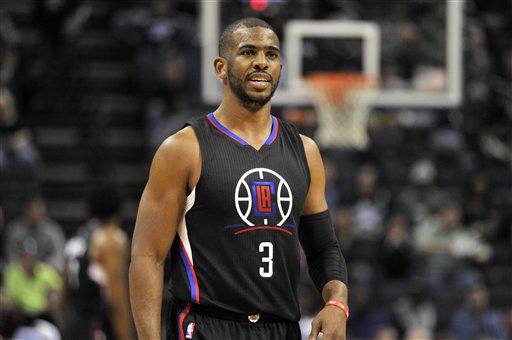 Chris Paul remains the league's most adept facilitator when it comes to a point guard getting the most out of the other players on the floor. His scoring (19.5 ppg), passing (10.0 apg), and ability to seamlessly switch hats from shooter to traditional point guard (not to mention his all-world ability to lock down opposing guards on D) keeps him as one of the NBA's elite.
3) Kyrie Irving, Cleveland Cavaliers
Many thought that Irving's spotlight would dim playing alongside LeBron James and Kevin Love, but it's only increased it. Averaging 19.6 points and 4.7 assists, Irving is not only among the league's best ball handlers, he's also a consistent stat sheet filler for the Cavaliers - and been one of the most clutch players in the league.
2) Russell Westbrook, Oklahoma City Thunder
Westbrook is perhaps the most dynamic player in the league, shown by him averaging 23.5 ppg, 10.4 apg and 7.8 rpg last season - while playing alongside Kevin Durant. With KD now gone, Westbrook is running the show as the unquestioned star - meaning his multitude on skills will be on full display. Will he be able to carry the Thunder by himself? We'll see.
1) Stephen Curry, Golden State Warriors
The two-time reigning MVP took over as the best player in basketball last season, putting up 30.1 ppg, 6.7 apg and 5.4 rpg while joining the exclusive 50-45-90 club. Did we mention he led his team to 73 wins, too? Curry has changed the way the game is played and is still in the midst of his prime. 
Back to the NBA Newsfeed
Related Topics: Chris Paul, Clippers News, Mike Conley, Grizzlies News, Warriors News, Hornets News, Russell Westbrook, James Harden, Cavs News, Kyrie Irving, Raptors News, Damian Lillard, Kyle Lowry, Stephen Curry, Blazers News, Wizards News, Celtics News, Suns News, NBA News, Eric Bledsoe, John Wall, Kemba Walker, Isaiah Thomas, Thunder News, Rockets News