As the college basketball season approaches the NCAA Tournament and NBA seasons cruises towards the playoffs, it's time to start looking towards next year and which prospects teams at the bottom of the league will be fighting for in the lottery. Here's our projectedl ist of the top 5 pick in the 2016 NBA Draft:
5) Jamal Murray, Fr., PG/SG, Kentucky Wildcats
6'5", 207 lbs - 19.9 ppg, 5.0 rpg, 2.1 apg
It took Murray a few months to completely adjust to the college game, but he has been a bonafide star for the Wildcats in conference play. A knockdown shooter that makes over three three-pointers a game, Murray has scored at least 21 points in nine straight games, showcasing his offensive dominance.
4) Kris Dunn, Jr., PG, Providence Friars
6'4", 220 lbs - 16.5 ppg, 6.3 apg, 5.7 rpg, 2.9 spg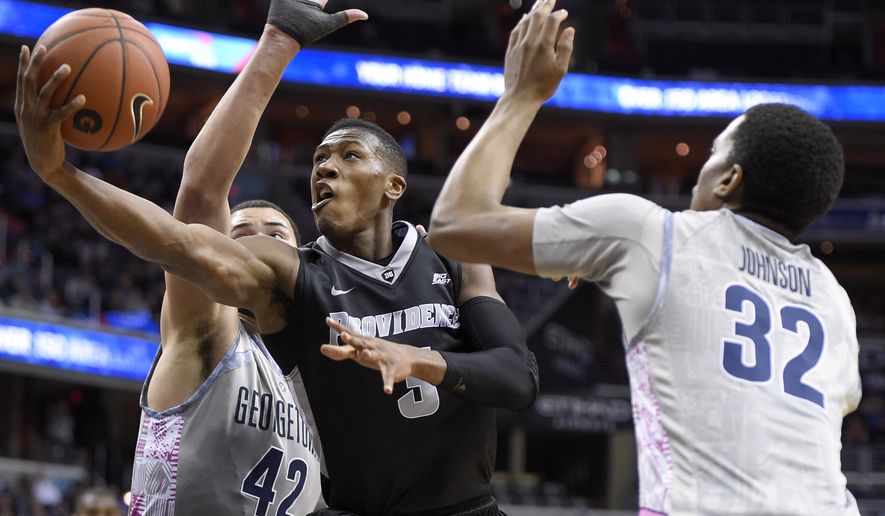 Dunn is easily the best point guard prospect in this draft and, like Simmons, can do everything on the court. Equally good at setting his teammates up as he is at creating shots for himself, Dunn might also be the best perimeter defender in the draft. Outside of Simmons, he is the most NBA-ready prospect and should have an immediate impact in the league from day one.
3) Jaylen Brown, Fr., SF, Cal Golden Bears
6'7", 225 lbs - 15.8 ppg, 5.7 rpg, 1.9 apg
Brown is another player who hasn't delievered on his preseason promise, but he has all of the physical tools. His jumper needs work, but his strength, athleticism, and finishing ability will translate better to the NBA game.
2) Brandon Ingram, SF, Duke Blue Devils
6'9", 190 lbs - 16.9 ppg, 6.8 rpg, 1.9 apg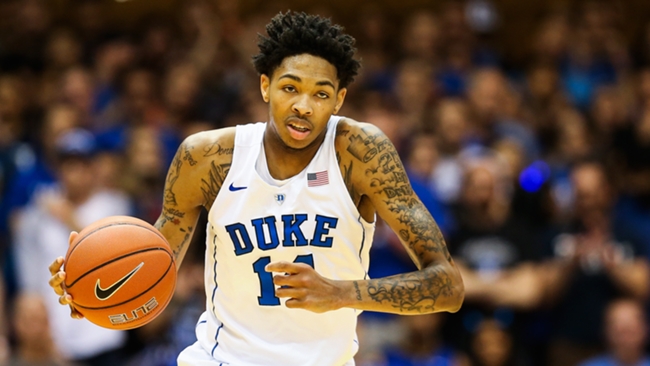 Ingram has been inconsistent this year for the Blue Devils, but seems to have found his stride of late. A long, lanky win, Ingram's elite athleticism, coupled with a good jumper, allow him to have a lot of success offensively. He does need to add strength and become more aggressive, but he's oozing with potential.
1) Ben Simmons, Fr., PF/PG, LSU Tigers
6'10", 240 lbs - 19.7 ppg, 11.9 rpg, 5.1 apg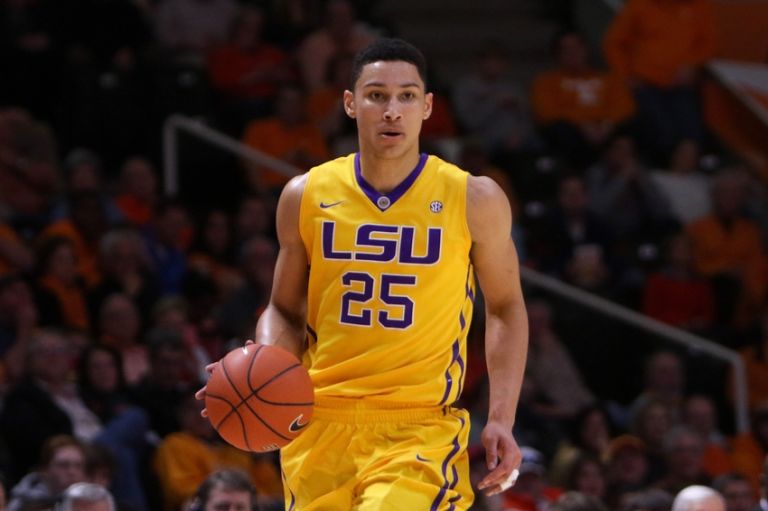 Simmons is easily the best prospect in this draft and has drawn comparisons to LeBron James. Those are a little bit far-fetched, but there's no denying he is a franchise centerpiece. His ball-handing and passing ability are matched by only a few big men at the NBA level, while he's proven to be a capable defensive player both on the perimeter and in the post. His jumper does need work, but he has excellent touch on his floater and is the best finisher around the rim in this class.
Back to the NBA Newsfeed
Related Topics: NBA Draft, 2016 NBA Draft, Jamal Murray, Kentucky Wildcats Basketball, Jaylen Brown, SEC Basketball, Cal Golden Bears Basketball, ACC Basketball, Kris Dunn, Providence Friars Basketball, NBA Draft News, Duke Blue Devils Basketball, Brandon Ingram, LSU Tigers Basketball, Ben Simmons, NBA News, Pac-12 Basketball, Big East Basketball