The 2016 NBA free agency class isn't especially deep, but there is a lot of star power at the top. Nearly every team in the league has cap space to work with thanks to the huge salary cap jump going into the 2016-17 season (it will jump again next offseason, too), meaning that almost every team has the room to give a big contract to someone this summer.
Though free agency begins at 12:01 am ET on July 1, teams can not officially sign players until July 6th - the five-day period in between being known as the "July Moratorium."
LeBron James is technically a free agent and would be the top player available, but he has said that he will return to Cleveland and only opted out of his contract so he can take advantage of the rising salary cap and sign for more money this year. So, outside of him, here are the top 15 free agents that could be available this summer - and where we think they'll land:
1) Kevin Durant
Durant is the biggest name to hit the free agency market that may actually change teams since LeBron went back to Cleveland, and there has been plenty of speculation about his future for the past two years. Oklahoma City may have helped their chances to keeping him by making a long playoff run, but five other teams (Warriors, Spurs, Clippers, Celtics, Heat) have all landed meetings with him.
Prediction: Thunder
Though Durant is meeting with several teams, there is a strong feeling that he will sign a one-year deal with the Thunder with a player option for a second year, allowing him to become a free agent again next summer to take advantage of the rising salary cap. Plus, star teammate Russell Westbrook will be a free agent next offseason as well, and the two will likely decide to stay together in OKC or go their separate ways. 
2) Andre Drummond
Drummond is a restricted free agent, meaning the Pistons can match any offer he receives on the open market. Detroit won't let him end up going anywhere else. 
Prediction: Pistons
Drummond will be offered a max deal from someone, probably the Pistons, and Detroit will match. He will be a member of the Pistons playing with a max contract next season.
3) Hassan Whiteside
Whiteside became one of the most dominant big men in the NBA this past season, leading the league in blocks (3.7 per game) while averaging a double-double (14.2 ppg, 11.8 rpg) for the second straight year. As a result, Whiteside is due for a BIG upgrade in pay from the two-year, $1.75 million contract he signed with the Miami Heat in 2014.
Prediction: Mavericks
Whiteside is reportedly deciding between the Mavs and Heat, which gives Dallas a huge advantage. They plan on meeting all his demands - a max contact and making him the focal point of the offense - while Miami isn't promising either of those things.
4) DeMar DeRozan
DeRozan has emerged as an All-Star in Toronto, averaging a career-high 23.5 points per game this season - the third straight year he has averaged at least 20 points per game. Still just 26 years old, DeRozan has several years left in his prime.
Prediction: Raptors
Both him and Toronto have expressed a desire to get a deal done, so it doesn't look like he's going anywhere. He will meet with a few teams, namely the Lakers, but all signs point to a return to Toronto.
5) Al Horford
The 30-year old big man is one of the most versatile players in the league, possessing the strength to play center, while his athleticism and shooting ability allow him to also play power forward. He averaged over 15 points and seven boards last year, figures in line with his career averages. He's in line for a max-level deal or at least close to it.
Prediction: Thunder
There are at least nine different teams interested in Horford, but none can offer what Oklahoma City can offer. The Thunder are working to create cap space to offer him a competitive contract, will give him the opportunity to compete for a title and would reunite him with his collegiate coach, Billy Donovan. 
6) Dwight Howard
Dwight Howard is not happy playing for the Rockets and opted out of his contract to become a free agent. He is on the downside of his career and has developed a reputation for being a locker room cancer, but he is still an excellent rebounder and a rim protector that has drawn interest from teams like the Knicks, Blazers, Mavs and Hawks.
Prediction: Hawks
Howard's hometown team nearly traded for him at the deadline, but ultimately decided to hold onto their current pieces. However, it's clear the Hawks are looking to move on from their current core group of players, and with over $30 million in cap space this summer, they have the funds to add Howard. Atlanta will ramp up their pursuit of Howard if they can't re-sign Horford.
7) Mike Conley
Conley has been one of the most underrated players in the league for several years, and in a weak market for point guards, every team who has a need a the position will be throwing boatloads of money at him. A good shooter, Conley is noted for his defense, leadership and smart decision-making.
Prediction: Grizzlies
Conley's decision is coming down to the Grizzlies and Mavs, and though he's very enticed by the Mavs - specifically if they land Whiteside - it'll be very hard to sign him away from Memphis. It's a toss-up at this point, but in the end, I think Conley's loyalty to the Grizzlies will win out. 
8) Bradley Beal
Beal is a restricted free agent, meaning like the Pistons with Drummond, the Wizards will get to match any offer Beal receives on the open market.
Prediction: Wizards
Beal has stated he wants a max deal from someone. Washington has said they will give it to him, so it's hard to imagine him ending up anywhere else.
9) Dwyane Wade
Wade's free agency is a bit tricky. He is listening to other teams after not liking Miami's initial offer, which was the case last offseason as well. 
Prediction: Heat
There will always be rumors about him potentially joining LeBron in Cleveland, but these rumors seem more of a leverage play for Wade with the Heat than anything substantial. These two sides will ultimately work something out like they did last year.
10) Chandler Parsons
Parsons hasn't minced words this offseason - he's looking for a max deal and will go to whichever team will give it to him. Dallas has said they aren't offering him that much money, so it's a foregone conclusion that he'll be playing elsewhere. Both the Grizzlies and Lakers are very interested.
Prediction: Lakers
Memphis will likely come out of the gates with a max offer for Parsons, while Los Angeles will likely wait for either Whiteside or Horford to make their decisions before doing so. However, LA isn't really in the mix for either player, and once that max comes Parsons' way, I expect him to take it. He has several off-court interests that would be best served in Hollywood, giving the Lakers a distinct advantage.
11) Harrison Barnes
Barnes, a restricted free agent, wants more money than what the Warriors seem willing to offer him, and though they've said they would match any offer he is given, they've also said they will respect his wishes if he wants to join another team.
Prediction: Warriors
It's no secret that Golden State needs cap space to go after Durant and the other big names they're targeting, and teams like the Lakers and 76ers plan on offering Barnes a max contract to try and price out the Warriors. However, if Golden State strikes out, as predicted here, they'll match any offer to keep their current core intact.
12) Pau Gasol
Gasol signed with Chicago with the hope of competing for a title, but those hopes have fizzled as the Bulls start to rebuild. They'll allow Gasol to sign elsewhere, and he's only looking at contenders at this point - even if he has to give up some money to do so.
Prediction: Spurs
Gasol's unselfishness and passing ability make him a perfect fit in San Antonio as the Spurs look to chase another ring. The Warriors are certainly another option, but Gasol prefers to play at a somewhat slower pace. Also, don't rule out a return to Memphis to play his brother Marc.
13) Nicolas Batum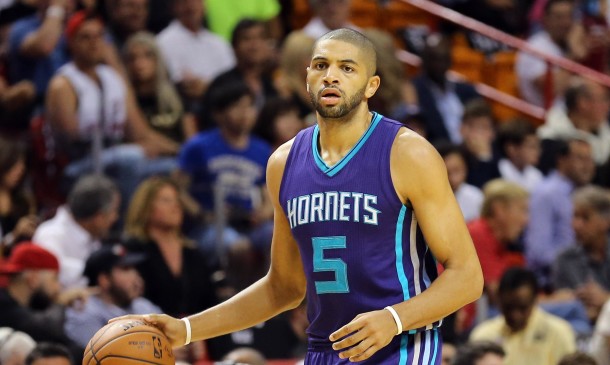 Batum is being pursued by over a dozen teams as a cheaper (non-max) veteran wing option. An excellent three-point shooter, Batum is also a very good passer, yet he makes his mark with his defense. Of those teams interested, he already has plans to meet with the Hornets and Mavs in person, and will talk to the Knicks, Lakers and Wizards on the phone.
Prediction: Hornets
Charlotte has made Batum their top priority, and it'll be a shock if they let him get away. Though he is an unrestricted free agent, expect the Hornets to outbid everyone for his services.
14) Joakim Noah
Noah is reportedly fed up with Chicago's front office and wants to leave. The 31-year-old isn't he player he once was, but he can still provide plenty of value in a defensive and leadership role. He is an unrestricted free agent, and the Knicks, Timberwolves and Wizards are all interested in him.
Prediction: Knicks
It's a virtual lock that Noah will sign with the Knicks as soon as he's able to. Not only does he want to continue playing with Derrick Rose, who New York acquired in a trade, but he spent a good portion of his childhood in New York and rooted for the Knicks.
15) Bismack Biyombo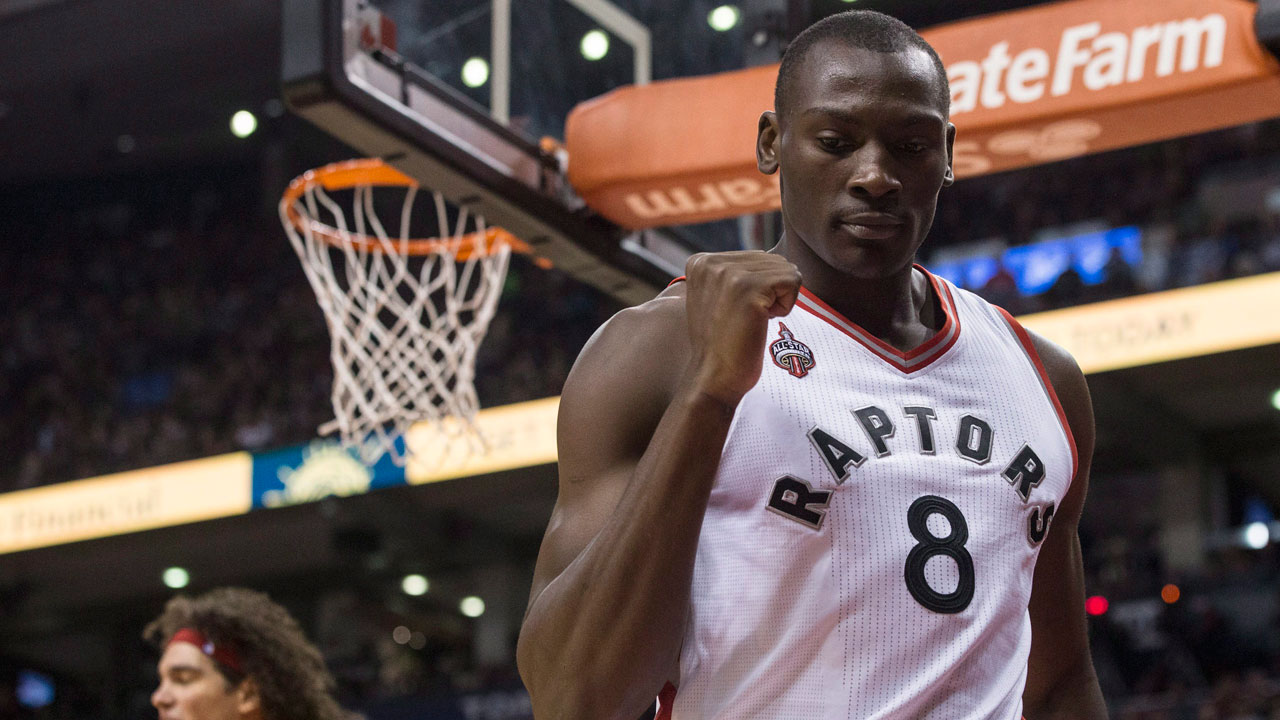 Still just 23 years old, Biyombo flashed a ton of potential as as elite rebounder and shot-blocker during Toronto's playoff run. That skyrocketed his value in free agency this summer, and he's likely due for a huge pay raise - which the Raptors can't afford. He'll be a backup option for teams that don't want or can't sign Whiteside or Howard.
Prediction: Blazers
Portland's top priority is to find a shot-blocker and rim protector they can put down low to pair with their star backcourt of Damian Lillard and C.J. McCollum. Since they aren't frontrunners for either Whiteside or Howard, expect them to focus most of their attention on Biyombo.
Biyombo would like to re-sign with Toronto if possible, but for that to happen, DeRozan would have to re-sign for less than the max - which he isn't doing. Expect Biyombo to be in Portland next season.
Back to the NBA Newsfeed
Related Topics: Mike Conley, Grizzlies News, NBA Free Agency, Chandler Parsons, NBA Free Agency Rumors, Warriors News, Bulls News, Pistons News, Raptors News, Bradley Beal, DeMar Derozan, Al Horford, Mavs News, Dwight Howard, Nic Batum, Blazers News, Kevin Durant, Hawks News, Bismack Biyombo, Pau Gasol, Lebron James, NBA News, Hassan Whiteside, Spurs News, NBA Free Agency News, Andre Drummond, 2016 NBA Free Agency, Hornets News, Harrison Barnes, Thunder News, Heat News, Dwyane Wade, Joakim Noah