The NBA has increasing become a point guard driven league, and almost all of the league's top players have changed the way the position is played. If you don't have a player at the position who can dominate, chances are you're in the lottery looking for one. Here is how all 30 of the league's starters stack up against each other.
30) T.J. McConnell, Philadelphia 76ers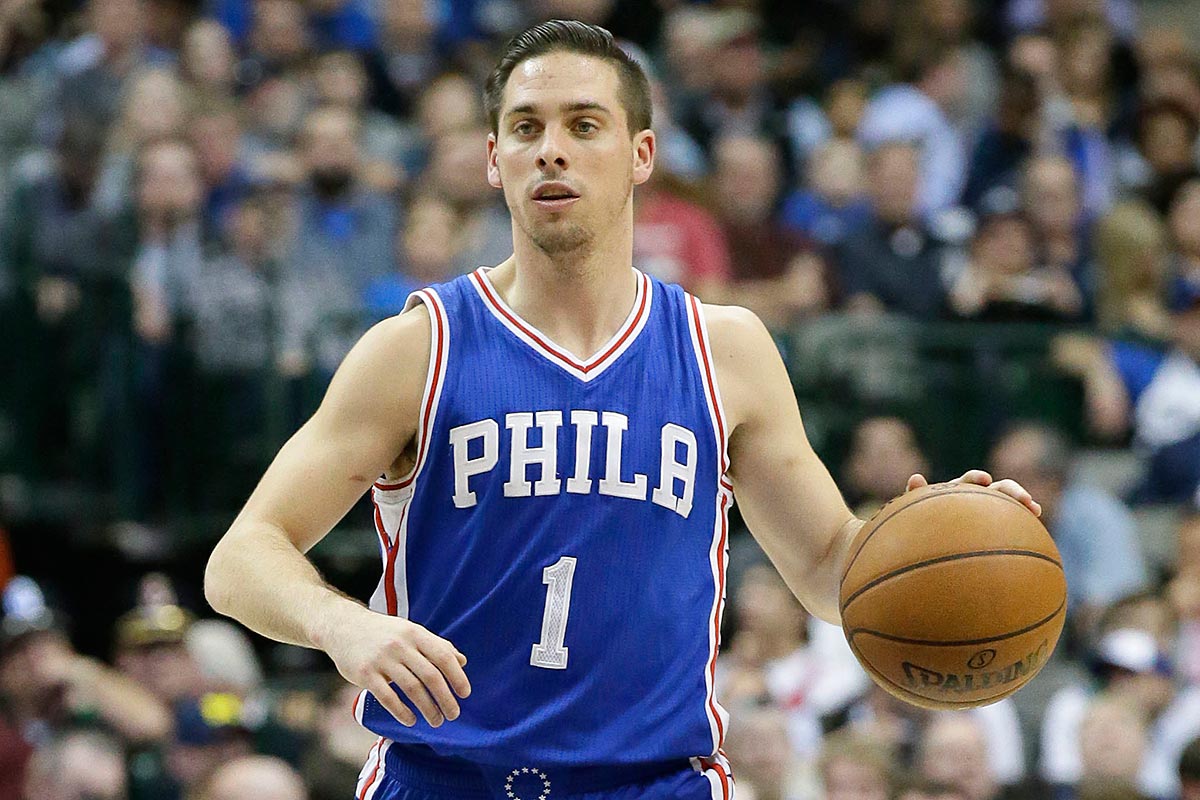 McConnell has maximized his talent, using his gritty defense and leadership to take over the starting role for the this 76ers team. That said, he largely lacks NBA-level skill to go along with those intangibles.
29) Michael Carter-Williams, Chicago Bulls
Carter-Williams is only starting because of Rajon Rondo's tiff with the coaching staff and front office, but he really shouldn't be. He's long and an above-average defender, but is a complete liability on offense.
28) Elfrid Payton, Orlando Magic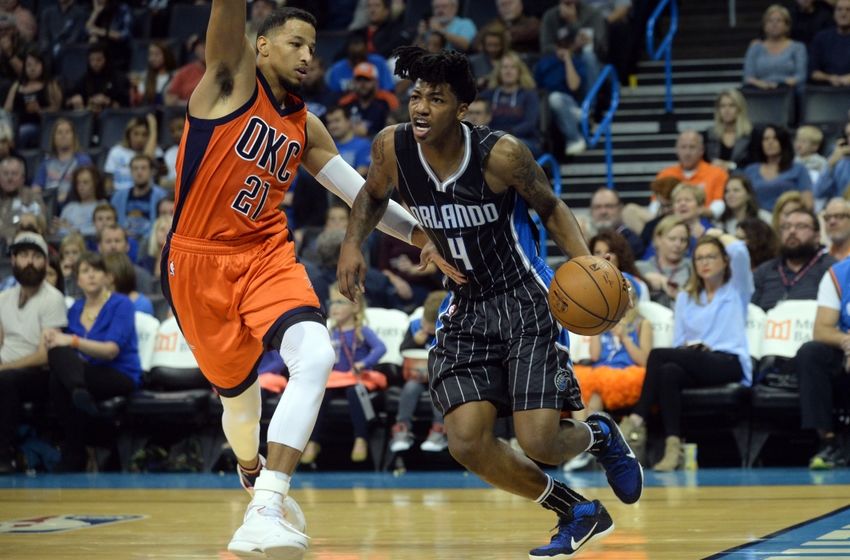 Speaking of complete liabilities on offense, ouch. Payton is a good defender, but hasn't turned into the lockdown guy he was expected to be coming out of college. He also can't shoot, making just 26.8 percent of his three-pointers on the season.
27) Darren Collison, Sacramento Kings
Collison can either be a starting point guard on a bad team or a quality backup. He can't always create shots for himself and is an average athlete, and isn't efficient in extended minutes.
26) Matthew Dellavedova, Milwaukee Bucks
Dellavedova is finding that out this year. His defense and high energy was perfect in a sixth/seventh man role in Cleveland, but he can't maintain that level of play as the starter in Milwaukee.
25) Jeremy Lin, Brooklyn Nets
Another starter better suited to be a backup, Lin has been dealing with injuries all year, but we know the kind of player he is. Lin is an excellent slasher and can be dynamic offensively, but is a complete defensive liability.
24) Emmanuel Mudiay, Denver Nuggets
Mudiay is still trying to find his way in the league and is definitely trending up, but is inefficient offensively and his jumper is a major work in progress. He's shooting just 36.9 percent from the field, including 30.8 percent from three-point range.
23) Deron Williams, Dallas Mavericks
Williams is nowhere near the player he once was, but he is still putting forward solid numbers (13.5 ppg, 7.1 apg). However, his production is limited due to his inability to stay healthy.
22) Reggie Jackson, Detroit Pistons The Pistons starter is the kind of player who puts up numbers without having a huge impact on the game. He doesn't make his teammates better and is a ball-stopper offensively. That said, his numbers (15.6 ppg, 5.6 apg) show there is at least some value.
21) Ricky Rubio, Minnesota Timberwolves
Minnesota is shopping Rubio with rookie Kris Dunn ready to take over the starting role, and it will be interesting to see how much other teams around the league value him. Rubio has never been a good shooter (career 31.4 percent from three-point range), but is an excellent playmaker and comes up with a lot of steals on defense.
20) D'Angelo Russell, Los Angeles Lakers
Russell is still more potential than production, yet it's easy to see why the Lakers and so many others around the league are high on him. He's a good shotmaker despite his limited athleticism, is a good passer and has a good feel for the game. His problems come with consistency and on defense.
19) Tony Parker, San Antonio Spurs
Parker can only contribute so much to the Spurs given his age, but he still produces in limited minutes. And, as is the case with so many Spurs players, he also takes his game to another level in the playoffs.
18) Dennis Schroder, Atlanta Hawks
Schroder is in his first year as Atlanta's starter and is thriving in the role, putting up 17.4 points and 6.3 assists per game. There are questions about how much better he makes the players around him and about his shooting, but he is a playmaker.
17) Jeff Teague, Indiana Pacers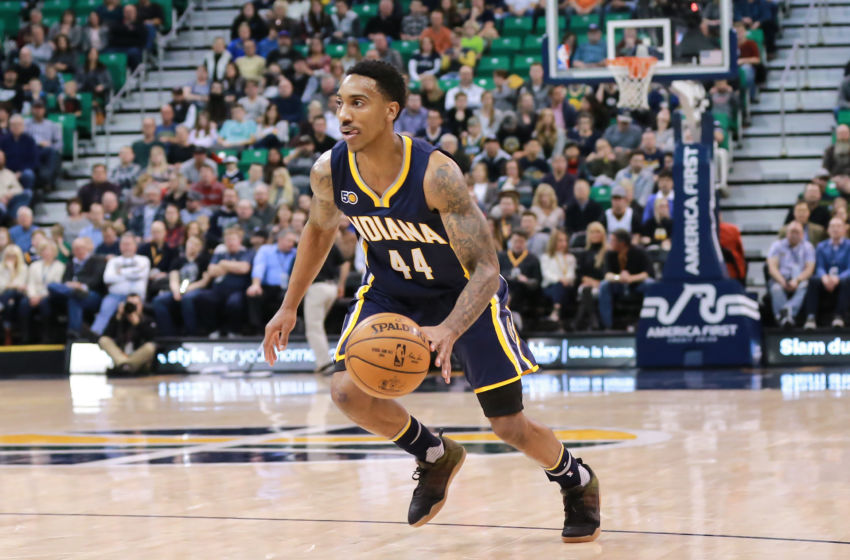 The guy who Schroder replaced in Atlanta, Teague has continued his solid play in Indiana, putting up 15.9 points and 8.2 assists per game. He has also been playing better of late after struggling to find his footing early in the year. 
16) Derrick Rose, New York Knicks
Like Deron Williams, Rose isn't the player he once was, but is still a quality player on a struggling Knicks team. Rose still shows flashes of the game-breaking athleticism from time to time, but isn't able to do it consistently.
15) Jrue Holiday, New Orleans Pelicans
New Orleans is a much better team when Holiday is on the court and has formed a strong connection with Anthony Davis. That said, he is at the peak of his potential as an average to above average point guard.
14) George Hill, Utah Jazz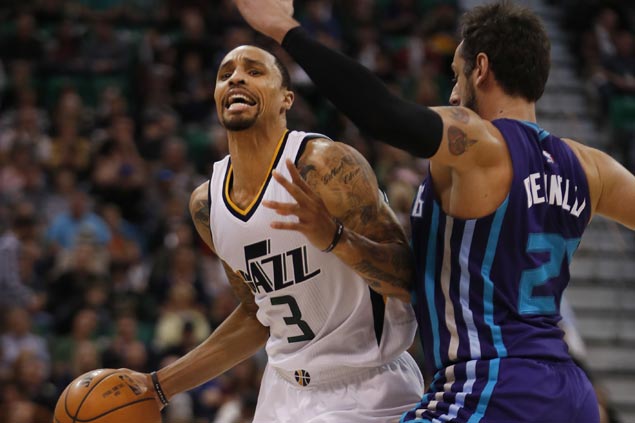 Hill isn't a game-breaker or anybody that will take over the game, but he has a way to make everyone around him better and is having a breakout year offensively, averaging a career-high 17.1 ppg.
13) Goran Dragic, Miami Heat
Dragic is the best player on a bad Heat team, averaging 20.0 ppg with 6.5 apg. He's an effective shooter and is capable of taking over a game, but is better suited to be the second or third offensive option on the court.
12) Eric Bledsoe, Phoenix Suns
Injuries and Phoenix's lackluster records have kept Bledsoe out of the spotlight, but make no mistake about it - he's as talented as almost anyone on this list. Bledsoe does everything on the court (21.2 ppg, 6.1 apg, 5.0 rpg).
11) Mike Conley, Memphis Grizzlies
Few expected Conley to develop into the player he is today, and it doesn't help that he's starred for an under-the-radar Grizzlies team. On that note, Conley has made his presence known with spectacular playoff performances and the massive contract he got in the offseason. His numbers won't wow you (19.1 ppg, 6.2 apg), but his defensive and leadership make the Grizzlies one of the toughest teams to face in the Western Conference.
10) Damian Lillard, Portland Trail Blazers
After an outstanding year that solidified himself as the face of the Blazers and one of the better point guards in the league, Lillard has taken a step back this year. Still, he is one of the best offensive players in the league, averaging 26.1 ppg while dishing 5.8 apg.
9) Kemba Walker, Charlotte Hornets
Walker led the Hornets to a surprise playoff appearance last season by showcasing an improved all-around game. This year, he has taken game to another level, putting up a career-high 22.5 ppg and 5.5 apg. 
8) Kyle Lowry, Toronto Raptors
Lowry is largely responsible for what is currently the best era in Toronto Raptors history. Even though he's not the most athletic player, he uses his elite strength to get into the lane, where he create plays for himself and his teammates. He's having another career year this season, posting career-bests 23.0 ppg, 7.0 apg and 4.7 rpg.
7) Isaiah Thomas, Boston Celtics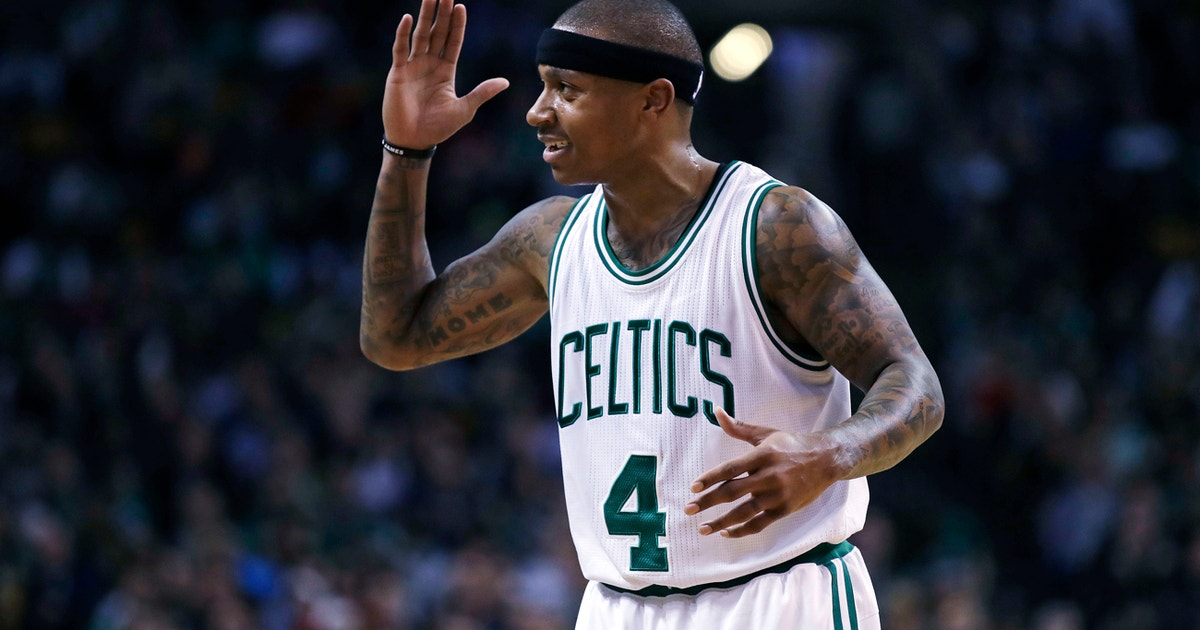 Safe to say that the 5'9" Thomas has found his niche in Boston. Thomas has proven to be one of the most dynamic scorers in the league by averaging 29.9 points per game and is the league's leader in fourth-quarter points. He has become the focal point and star of the Celtics.
6) John Wall, Washington Wizards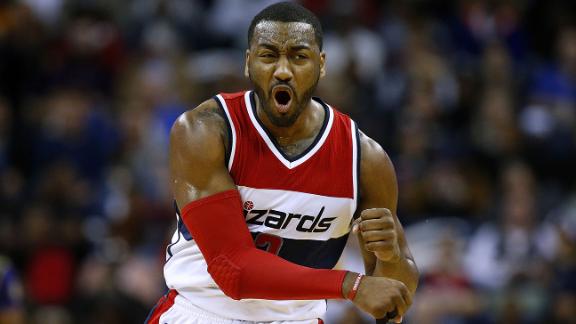 Wall is blossoming into the very player the Wizards envisioned him to be, and has also emerged as one of the best facilitators in the league. Wall is averaging 23.0 points and 10.5 assists per game, showcasing his versatility to both run a team and take over a game. Needless to say, Wall has worked his way towards the top of the league.
5) Chris Paul, Los Angeles Clippers
Chris Paul remains the league's most adept facilitator when it comes to a point guard getting the most out of the other players on the floor. His scoring (17.5 ppg), passing (9.7 apg), and ability to seamlessly switch hats from shooter to traditional point guard (not to mention his all-world ability to lock down opposing guards on D) keeps him as one of the NBA's elite.
4) Kyrie Irving, Cleveland Cavaliers
Many thought that Irving's spotlight would dim playing alongside LeBron James and Kevin Love, but it's only increased it. Averaging 24.3 points and 5.9 assists, Irving is not only among the league's best ball handlers, he's also a consistent stat sheet filler for the Cavaliers - and been one of the most clutch players in the league.
3) Stephen Curry, Golden State Warriors
Curry is no longer the best player in the world, but the two-time reigning MVP is still one of the top five players in the league. He is averaging 25.3 ppg, the second most in his career, despite playing next to Kevin Durant.
2) James Harden, Houston Rockets
The Rockets have been the biggest surprise this year as Harden has flourished as the point guard in head coach Mike D'Antoni's up-tempo system, ranking first in the league in assists (11.3 per game) and fourth in points (28.9). He also has 13 triple-doubles this season, headlined by the historic 53 points, 17 assists and 16 rebounds he put up on New Year's Eve against the New York Knicks. That made him the first player in NBA history to record at least 50 points, 15 rebounds and 15 assists in a single game.
1) Russell Westbrook, Oklahoma City Thunder
Westbrook spoiled us with his triple-double streak to the point now where it feels like he didn't have a great game if he doesn't have one - and that is absolutely not the case. Westbrook already has 26 triple-doubles on the season and is still averaging a triple-double per game (30.9 points, 10.2 assists, 10.5 rebounds), trying to become just the second person in NBA history to accomplish that feat for an entire season. He carries a flawed Thunder every night with amazing consistency.
Back to the NBA Newsfeed
Related Topics: Clippers News, Nets News, Grizzlies News, Knicks News, Hornets News, Trail Blazers News, Lakers News, Warriors News, Cavs News, Bulls News, Pistons News, Raptors News, Kings News, Timberwolves News, Hawks News, Mavs News, Nuggets News, Pacers News, Pelicans News, Jazz News, Wizards News, Magic News, Celtics News, Suns News, Bucks News, NBA News, Spurs News, 76ers News, Thunder News, Rockets News, Heat News