Playing shooting guard in the NBA is no easy task. It requires top-notch ball-handling, shooting, passing and defensive abilities. While many players find some success, only a few have earned recognition among the all-time greats. 
ESPN recently put together their 10 Best Shooting Guards of All-Time, and it's sure to cause some disagreement. There are some notable recent players left out of this list, like Vince Carter and Tracy McGrady. With that in mind, here are the 10 best SGs of all-time, according to ESPN. 
10. Earl Monroe
Monroe was one of the first true combo guards, playing for the Baltimore Bullets and New York Knicks. He only won one NBA title, but did averaged over 18 points per game. 
9. Reggie Miller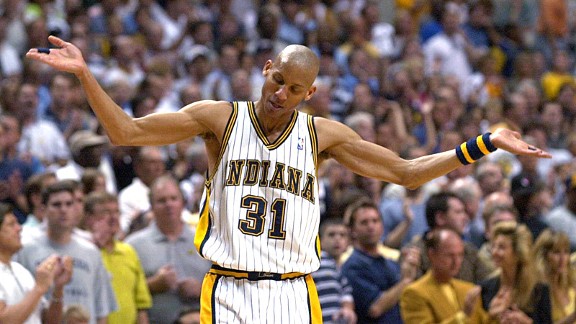 There's a strong argument that Miller should be higher on this list. The Pacer never won a title, but averaged over 18 points per game in a long career. Miller is one of the greatest 3-point scorers of all-time.
8. Ray Allen
There a only a few players who could hit the three as well as Ray Allen. He bounced around the NBA, winning a title with the Heat and Celtics. Allen's shooting motion was as pure as can be and he shot 40 percent from beyond the arc in his NBA career. 
7. George Gervin
Gervin might have the name recognition among younger fans, but the San Antonio Spur could light up the scoreboard. He never won an NBA title, but averaged 25.1 points per game. 
6. Allen Iverson
A.I. wasn't a big guard, but he was a true playmaker. He never won a title, but carried his Philadelphia 76ers for years. He averaged nearly 27 points per game in his career and The Answer was simply one of the best players in his generation. 
5. Clyde Drexler
Clyde The Glide was a bit overshadowed by a player further down this list, but he was an incredible player. Drexler spent most of his time with Portland Trail Blazers and won a championship with the Houston Rockets. He averaged 20 points per game and numerous acrobatic dunks. 
4. Dwyane Wade
Wade isn't the player he once was because of injuries, but he's still playing pretty well. Wade has won three NBA Championships and averages nearly 24 points per game. He likely has a few years left in his legs. 
3. Jerry West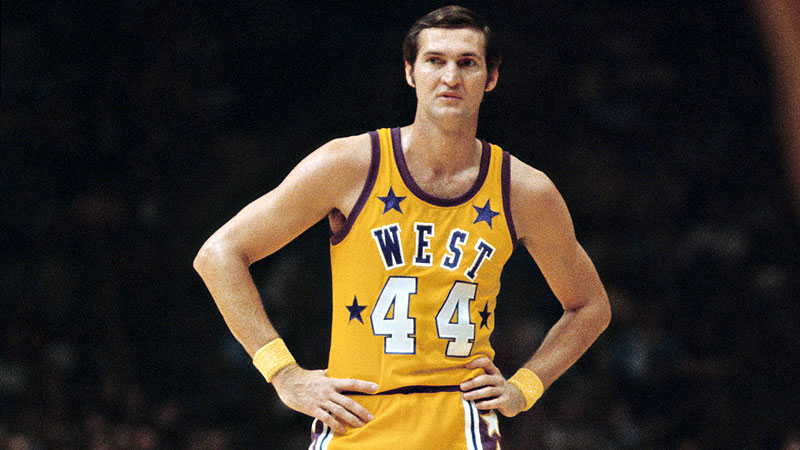 The Laker great is in the Hall of Fame for a reason. A legendary postseason player, West averaged over 40 points per game in the 1965 playoffs and the Lakers still didn't win the NBA Championship. Remember, the NBA logo is a silhouette of West.  
2. Kobe Bryant Bryant checks in at No. 2, which seems like the right spot for him. The Laker superstar has won 5 championships and averaged over 25 points per game in his career. He's the highest rated active player.  
1. Michael Jordan
Like anyone else could possibly top this list? The greatest player of all-time leads the way for ESPN at No. 1 and rightfully so.  
Back to the NBA Newsfeed
Related Topics: Ray Allen, Allen Iverson, Kobe Bryant, Michael Jordan, NBA News, Dwyane Wade, Jerry West