We're just over 24 hours away from the NBA Trade Deadline on Feb. 18 at 3:00 pm ET, which means there's plenty of rumors to sift through as teams look to either bolster themselves for a playoff run or punt on a lost season. With that in mind, here are all the latest news and rumors from around the league:
Hornets the favorite to land Dwight Howard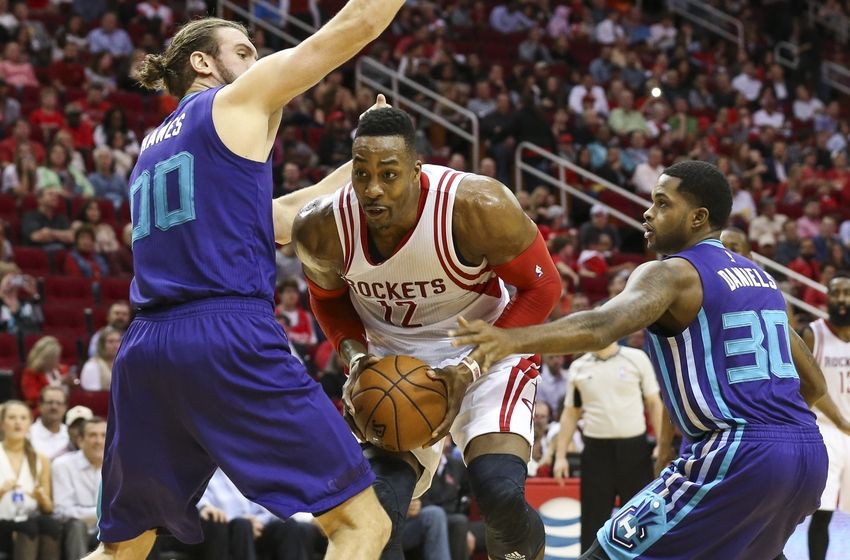 The Houston Rockets have been "actively shopping" star center Dwight Howard for the past few weeks since he plans to opt-out of his contract to become a free agent this offseason, and the Charlotte Hornets are the team most actively involved in talks with Houston.
According to ESPN's Marc Stein, the Hornets and Rockets are discussing a swap that would send Howard to Charlotte, but they have been unable to work out specifics to this point.
ESPN sources say Hornets and Rockets have discussed a potential Dwight Howard-to-Charlotte trade but have not managed to find workable deal

— Marc Stein (@ESPNSteinLine) February 16, 2016
The Hornets have placed a strong emphasis on making the playoffs this season, and appear to be willing to do whatever it takes to make that happen. Earlier today, they have up guards Brian Roberts and P.J. Hairston and two second-round picks in a three-team trade to acquire guard Courtney Lee from the Memphis Grizzlies.
The Miami Heat were the early favorite to land Howard, offering a package of center Hassan Whiteside and point guard Goran Dragic, but they couldn't include the first-round pick Houston is asking for.
Howard has been "extremely unhappy" in Houston this season as his usage has decreased drastically, but Houston couldn't get many teams interested in Howard because of their steep asking price. 
Howard to Atlanta in three-team trade? Miami the early favorite to land Howard, offering a package deal of Hassan Whiteside and Goran Dragic to the Rockets in exchange for Howard. Houston turned that offer down because it didn't include a first-round pick they want, but the Heat are now working on a three-team deal with the Rockets and Atlanta Hawks, reports the Miami Herald's Barry Jackson
The Heat has been exploring bigger deals, including New York Daily News-reported discussions about Dwight Howard (the Rockets reportedly want at least one first-round pick in the deal and Miami has none to offer) and a day-old radio report of discussions with Atlanta that would send away Whiteside and Dragic to Houston but potentially net Al Horford and Jeff Teague.
The Horford/Teague scenario would be appealing to some inside the Heat, but Atlanta is talking to multiple teams and a third team would be needed to give the Hawks assets desirable to them.
The Heat likes Horford and acquiring him would give Miami a clear advantage in signing him as a free agent this summer, because (as ESPN noted), Horford values the fifth year of a contract, which is something that only his incumbent team could give him, with other suitors limited to four-year offers.
That would also be the appeal of acquiring impending free agent Mike Conley, in whom the Heat also has interest, according to ESPN's Dan Le Batard.
The three-team trade would send Whiteside and Dragic to Houston, Howard to Atlanta, and Teague and Horford to Miami, plus other minor pieces to make the money work - and a first-round pick from Atlanta to Houston. 
Howard, an Atlanta-native, may be more apt to sign an extension with his hometown team, but the Hawks may not be willing to gamble on that.
Clippers deny Griffin rumors, intend to keep him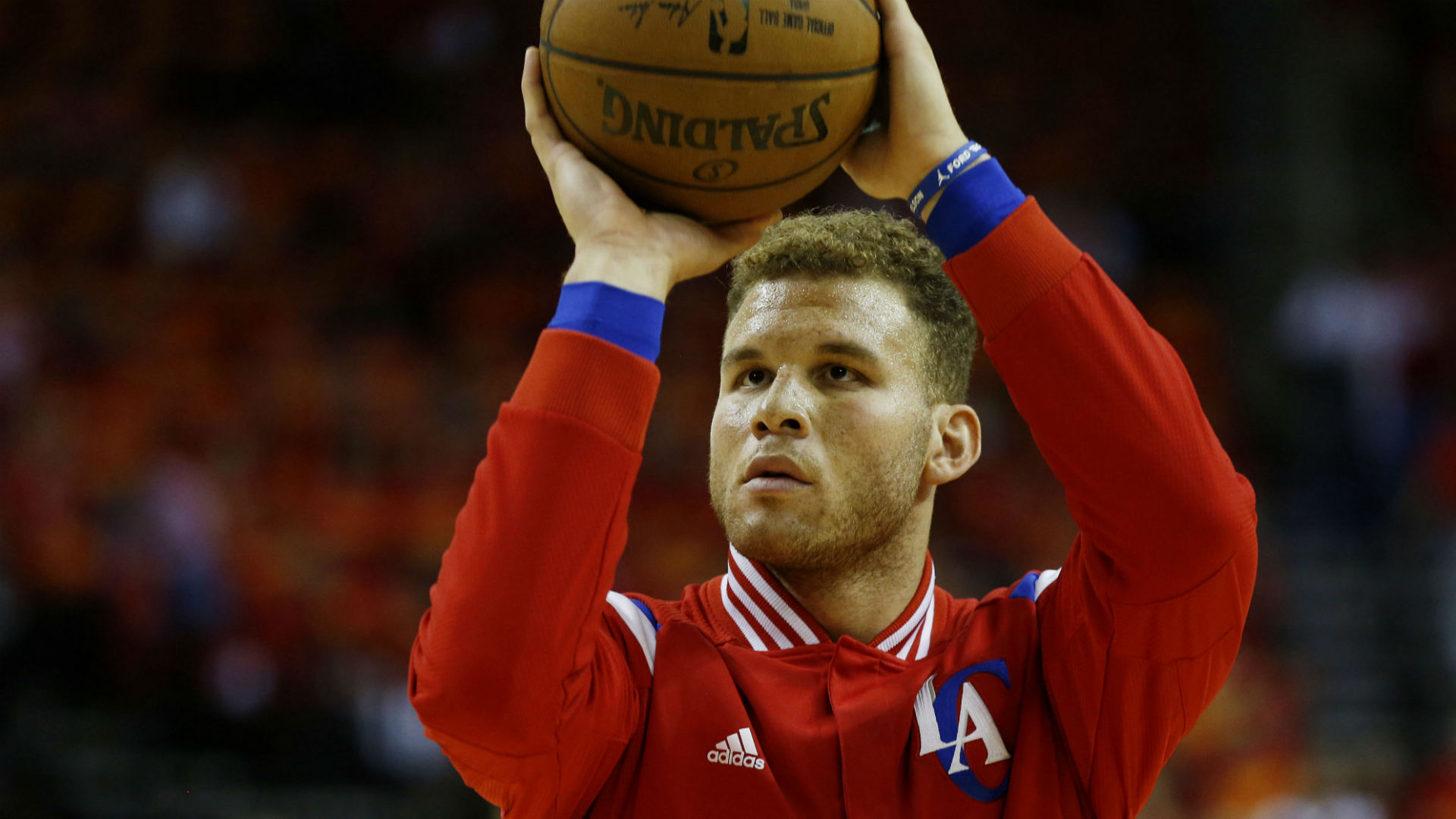 The Los Angeles Clippers have been rumored to be shopping All-Star power forward Blake Griffin ahead of Thursday's trade deadline, but one team executive is steadfastly denying those rumors, according to the Orange County Register. 
High-level members of the organization say they remain adamant about not dealing Griffin, the best young player the franchise has ever had, despite another round of rumors suggesting they called Denver about Kenneth Faried, Danillo Gallinari, Will Barton and Nikola Jokic.
"One hundred percent not true," according to one executive involved in any trade discussions. Clippers coach Doc Rivers has also been vocal, saying the team isn't trading Griffin.
Head coach and president Doc Rivers echoed those sentiments.
"I've told you we're not trading Blake, but I guess everyone else wants to keep doing that. So we'll let them do that," Rivers said Tuesday. "It is what it is. Nothing we can do about it, honestly. It frustrates you when you know nothing's going on, but what can you do?"
Several teams have called the Clippers about Griffin's availability, including the Boston Celtics, but nothing of substance has come from any of those talks. Some are reporting that's because of Los Angeles' high asking price for Griffin, while others report that the team doesn't want to trade Griffin.
Griffin is currently sidelined with a broken hand he suffered during a fight with a member of the Clippers' equipment staff. He is averaging 23.2 points, 8.7 rebounds, and 5.0 assists per game this season.
Joe Johnson to Cavs?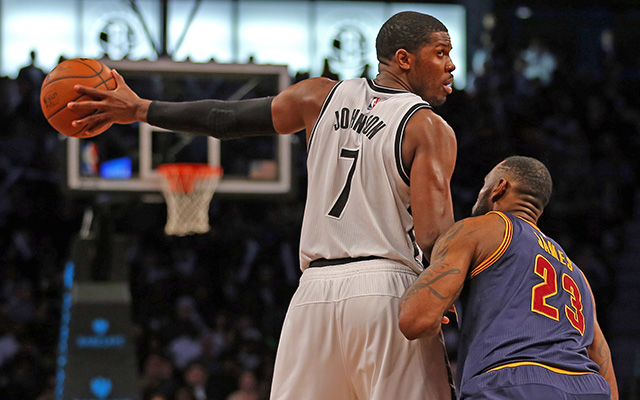 The Cleveland Cavaliers expressed interest in trading for Brooklyn Nets guard Joe Johnson prior to the start of this season, but talks stopped due to Johnson's enourmous $25 million salary. However, that may not be a factor for much longer.
Johnson is reportedly "as miserable than he's ever been" in Brooklyn, and there's an increasing belief that the Nets could buy out his contract and make him a free agent. If that happens, the Cavs will "snatch him up" in an instant for the veteran minimum, according to Cleveland.com's Chris Haynes.
Cleveland has been very active in trade talks as they try to upgrade their wing depth to help them in a potential NBA Finals rematch with the Golden State Warriors, and Johnson is their most desired target even though his cap number makes a trade impossible.
Johnson is averaging 11.5 points, 4.1 assists, and 3.8 rebounds per game so far this season. The Cavaliers are also targeting Sacramento's Ben McLemore, Atlanta's Kyle Korver, and New Orleans' Ryan Anderson in potential trades.
Back to the NBA Newsfeed
Related Topics: Blake Griffin, Clippers News, Nets News, Hawks News, Joe Johnson, Doc Rivers, Al Horford, Jeff Teague, Hornets News, Goran Dragic, Dwight Howard, Cavs News, NBA News, Heat News, Hassan Whiteside