The NBA Trade Deadline came and went without the major trade that we were all expecting, but that doesn't mean teams weren't close to making a blockbuster deal, along with the flurry of minor moves we saw that the deadline. Here's a recap of everything that happened, and what was close to happening:
Dwight Howard-to-Bucks trade fell through in final hours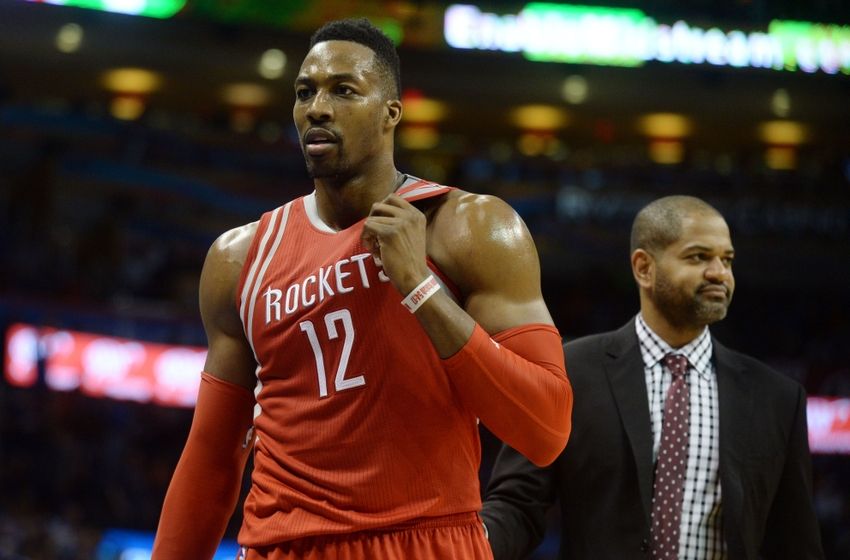 The Houston Rockets were trying to trade Howard for the past few weeks, and while the Hornets, Heat, and Hawks seemed to be the frontrunners to land him, it was actually the Milwaukee Bucks who had a deal in place with the Rockets. Houston was ready to send Howard to Milwaukee for an undisclosed package (which probably included MIchael Carter-Williams and Greg Monroe), but the deal fell apart when Howard told the Bucks he would still opt-out of his contract to become a free agent this offseason. 
Knicks wanted Rubio, fell short
New York wasn't shy about their desire to upgrade their point guard position, and their main target has been Minnesota's Ricky Rubio. They're working to get a deal done before the deadline, but the Timberwolves didn't seem to like what the Knicks can offer, reports ESPNNewYork's Ian Begley.
Knicks recently expressed interest in Ricky Rubio, source confirms, but it's unlikely anything happens. NY Post earlier reported the talks.

— Ian Begley (@IanBegley) February 18, 2016
However, this doesn't mean New York's pursuit of Rubio is over. Expect for these two sides to try an work out a deal this summer.
Clippers trade Lance Stephenson, first-round pick to Grizzlies for Jeff Green
The most impactful trade of Thursday's NBA Trade Deadline appears to have come at the buzzer, as the Los Angeles Clippers have shipped Lance Stephenson and a first-round pick to the Memphis Grizzlies for Jeff Green, per multiple media reports.
Stephenson, 25, has been the subject of trade speculation for most of the year -- with talks heating up as we inched close to the deadline. The struggling swingman is averaging 4.7 points, 2.5 rebounds, and 1.4 assists per game in 2015-16. Stephenson was acquired by the Clippers this offseason for Spencer Hawes and Matt Barnes, but the team decided to punt on him and give up a future first-rounder in exchange for a proven commodity in Jeff Green.
Stephenson's contract has a $9.4 million team options for 2016-17, giving Memphis three months to decide whether or not he fits into their long-term plans. More NBA Trade Deadline news and reaction inside the Chat Sports iPhone and Android apps!
As for Green, the 29-year-old forward is having a season in line with his usual year-by-year output -- averaging 12.2 points and 4.5 rebounds per game, while hitting 43.1% of his shots from the floor in 29.1 minutes per game. Green's defense has always been a question mark during his seven years in the league, but he's the type of heat-check 3/4 hybrid who can fill it up at a moment's notice. He'll give the Clippers a needed secondary scoring option as they look to close the gap between themselves and the Western Conference's power trio of the Golden State Warriors, San Antonio Spurs and Oklahoma City Thunder.
Wizards get Markieff Morris in trade with Suns
The Washington Wizards have acquired forward Markieff Morris from the Phoenix Suns just minutes before the NBA Trade Deadline, per multiple reports. Washington has been looking for an answer at the power forward position, as they've been starting Kris Humphries or Jared Dudley as a small-ball four alongside center Marcin Gortat. Humphries and DeJuan Blair will head to Phoenix in exchange for Morris.
Phoenix has been shopping Morris for the past month, and he had been linked to the Raptors before Toronto decided to look elsewhere. He was involved in several incidents this year, getting into a physical altercation with teammate Archie Goodwin during a game and threw a towel at former head coach Jeff Hornacek.
Morris is averaging 11.6 points and 5.2 rebounds per game this season.
Thunder acquire Nuggets PG Randy Foye
The Oklahoma City Thunder has been pursuing a trade for point guard Randy Foye for the past few days, and finally reached a deal to acquire the veteran about an hour before the deadline. The Thunder have been looking to upgrade their backup point guard position with another reliable veteran since they have not been satisfied with D.J. Augustin's production this season. He is shooting just 38 percent from the floor, and is averaging a turnover per game.
Foye is expected to see an increased role down the stretch for the Thunder as they want to rely less on rookie Cameron Payne, while also serving as a two-way threat they can play alongside Russell Westbrook.
Cavs get Channing Frye in three-team trade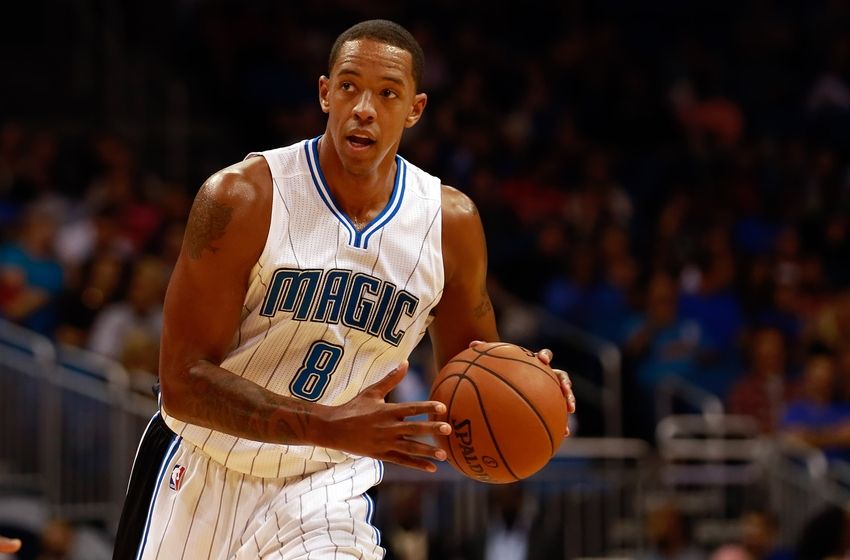 The Cleveland Cavaliers were one of the more active teams in the league surrounding the trade deadline, hoping to unload someone from their crowded big man rotation while adding more shooting. They did just that, acquiring stretch four Channing Frye from the Orlando Magic while sending center Anderson Varejao to the Portland Trail Blazers in the three-team trade.
Channing Frye will be sent to the Cavs from Orlando, I'm told. Anderson Varejao will wind up in Portland. More to come.

— Sam Amick (@sam_amick) February 18, 2016
The Blazers also received a conditional first round pick from the Cavaliers, a source said.

— Marc J. Spears (@SpearsNBAYahoo) February 18, 2016
Orlando also receives a second-round pick from the Cavs in the deal, along with a player to be named later that will come from the Blazers.
Hawks get Kirk Hinrich from Bulls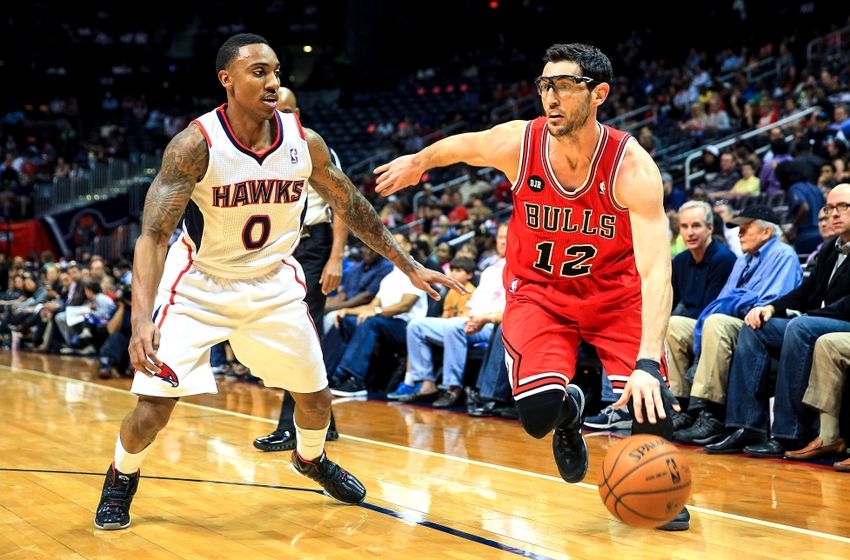 The Chicago Bulls traded reserve point guard Kirk Hinrich to the Atlanta Hawks for a second-round pick. Hinrich was been buried on Chicago's bench this season and hasn't been productive, averaging just 3.8 points and 1.7 assists in 15.9 minutes per game this season. 
He has started seven games this season, but has since playing behind Doug McDermott, E'Twaun Moore, and Aaron Brooks off the bench. With Mike Dunleavy's return from injury right before the deadline, Hinrich became expendable. Hinrich now returns to Atlanta, where he played one and a half seasons from 2011-2012. 
Back to the NBA Newsfeed
Related Topics: Clippers News, Lance Stephenson, Jeff Green, Grizzlies News, Knicks News, Channing Frye, NBA Trade Deadline, Cavs News, Bulls News, Randy Foye, Timberwolves News, Ricky Rubio, Dwight Howard, Nuggets News, Magic News, NBA Trade Rumors, Hawks News, Kirk Hinrich, Bucks News, NBA News, Thunder News, Rockets News