We're already a quarter of the way through the NBA regular season, and the legitimate MVP contenders are starting to separate themselves. Most of the names are familiar, but Russell Westbrook's historic streak has him in prime position to win the award for the first time in his career. Here's how the MVP race is shaping up early in the season:
5) Kawhi Leonard, SF, San Antonio Spurs
The Spurs are 11-0 on the road, and an even more shocking 5-4 at home. They've also returned to being an under-the-radar team, winning 11 of their last 12 games. Leonard has been the driving force behind that 16-4 start, averaging career-high 24.3 points per game, along with 6.0 rebounds, 3.0 assists and 2.2 steals.
4) LeBron James, SF, Cleveland Cavaliers
Cleveland still leads the Eastern Conference, but three straight losses to the Bucks, Clippers and Bulls have dampened the hype surrounding the Cavs. LeBron is playing a big role as usual, but he is currently averaging what would be a career-high in assists (9.4 per game). And he's doing all of that on nearly 50 percent shooting. Don't sleep on the King if the Cavs get this turned around quick.
3) Kevin Durant, SF, Golden State Warriors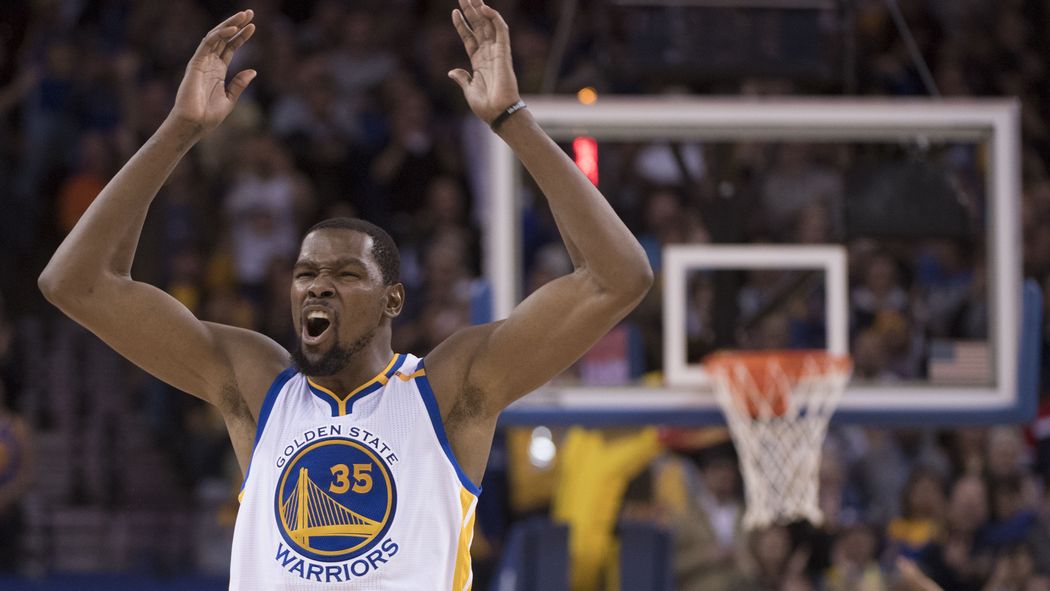 Durant has replaced Stephen Curry - the reigning two-time MVP - as the leading candidate on Golden State's roster. Not only are his stats excellent (27.3 ppg, 8.4 rpg, 4.8 apg), but he's also extremely efficient. He is shooting an amazing 56.2 percent from the field (fifth in the NBA), and more impressively, leads the NBA in field goal percentage DEFENSE around the rim - an area of weakness for this Golden State team. He's doing it all right now for the Warriors, spearheading their 17-3 record.
2) James Harden, PG/SG, Houston Rockets
The Rockets are a surprising 13-7 on the year, and James Harden is the biggest reason behind that improvement. He has flourished as the point guard in head coach Mike D'Antoni's up-tempo system, ranking first in the league in assists (11.8 per game) and fourth in points (28.3). If Houston continues to be a contender throughout the entire season, Harden will be one of the favorites to win his first MVP.
1) Russell Westbrook, PG, Oklahoma City Thunder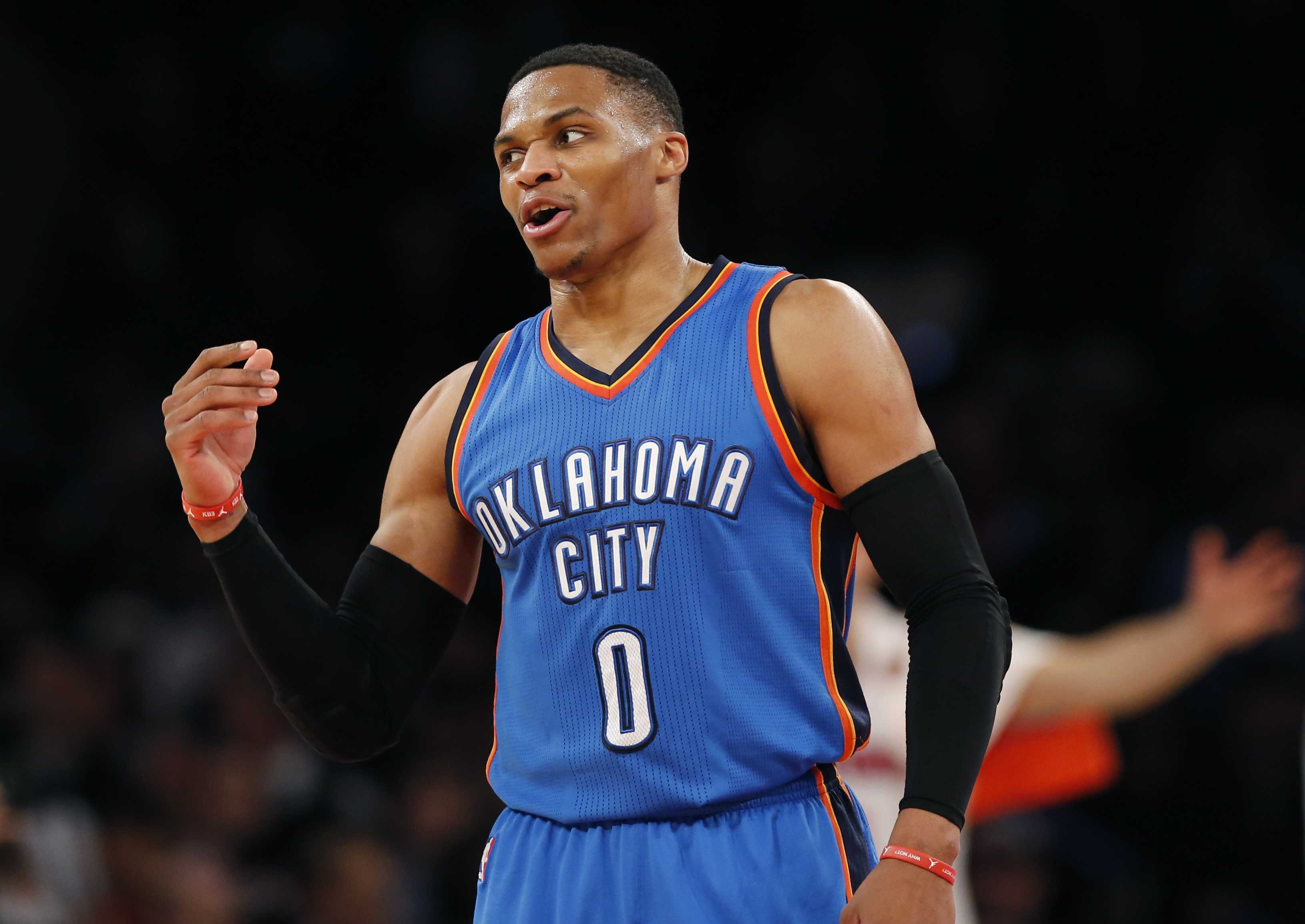 Right now, it's impossible to give this award to anyone else. The Thunder are 13-8 on the year, and Westbrook already has 10 triple-doubles on the season - including five in a row. In fact, he's currently averaging a triple-double per game (31.0 points, 11.3 assists, 10.8 rebounds). He has stepped up in a huge way since Kevin Durant left in the offseason, and this team would be downright awful without him. If he keeps up this pace, Westbrook will run away with his first MVP.
Back to the NBA Newsfeed
Related Topics: Spurs News, Kevin Durant, Cavs News, James Harden, Kawhi Leonard, NBA MVP, Russell Westbrook, Warriors News, Thunder News, Rockets News, NBA News, Lebron James