As we get ready to start just the third week of the NBA season, the MVP race has already taken a few unexpected turns with the injuries to Pelicans big man Anthony Davis and Thunder forward Kevin Durant, but one thing hasn't changed - everyone is still chasing Stephen Curry. Here's how the MVP race stands after the first two weeks of the season:
5) James Harden, Houston Rockets
The Rockets have gotten off to a less-than-impressive 4-4 record, but Harden is still dominating on a nightly basis. Harden is averaging 28.9 points, 6.3 rebounds, and 5.8 assists per game this season. Once Houston starts having more team success, he'll rise up these rankings.
4) Blake Griffin, Los Angeles Clippers
Griffin's play this season has been nothing short of spectacular, racking up 27.6 points, 9.9 rebounds, and 3.8 assists per game while shooting 56.1 percent from the field. If he keeps that up while keeping the Clippers on pace with the Warriors (a tall task), he'll move up the list.
3) LeBron James, Cleveland Cavaliers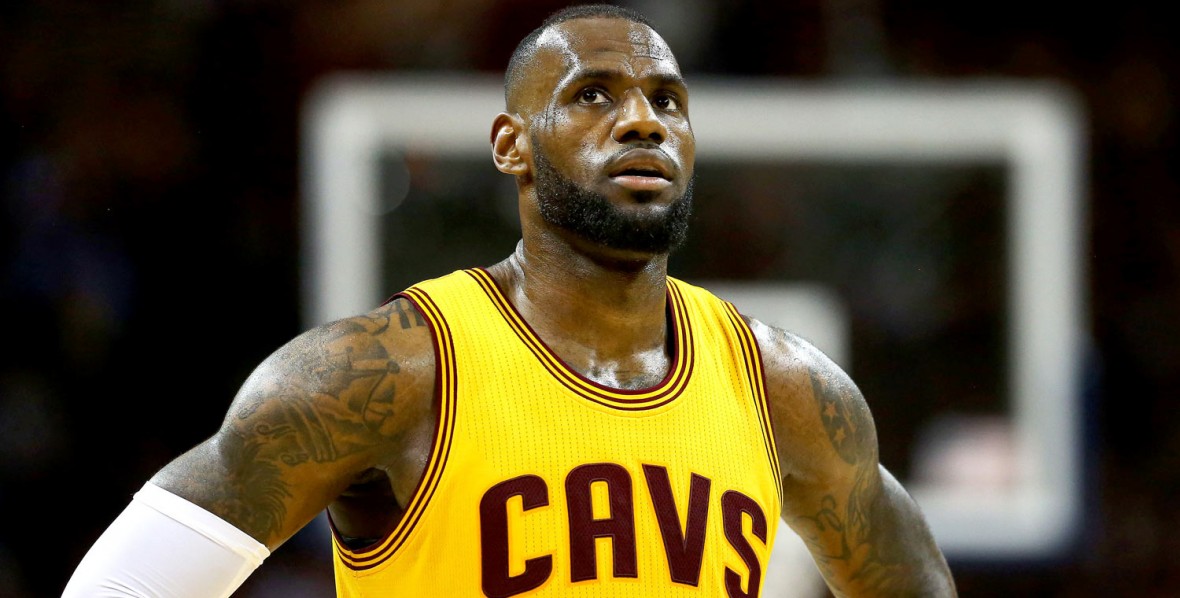 LeBron has put up a good stat line to this point, averaging 25.3 points, 6.6 rebounds, and 6.6 assists per game this year, but he has yet to have a truly dominating performance in a big game. Once that happens (and it will), he'll jump Westbrook in our rankings.
2) Russell Westbrook, Oklahoma City Thunder
Westbrook has NOT slowed down despite the return of teammate Kevin Durant, putting up 25.8 points, 10.9 assists, and 7.5 rebounds per game, including his clutch play down the stretch in several games. Now that Durant is out for at least a week, Westbrook's numbers should skyrocket.
1) Stephen Curry, Golden State Warriors However, no one can touch this man at this point. Is it possible for Curry to top last season's MVP performance? Well, it certainly looks like it.
Curry is averaging 31.9 points, 5.8 assists, and 5.3 rebounds per game so far this season while shooting an incredible 52.2 percent from the field and 45.4 percent from three-point range. He puts up ridiculous highlights every single night and dominates every single game he plays in from the point guard position. Curry is the best player in the world right now - and it's not even close.
Back to the NBA Newsfeed
Related Topics: Blake Griffin, Clippers News, Cavs News, Stephen Curry News, James Harden, Lebron James, Russell Westbrook, Warriors News, Thunder News, Rockets News, NBA News