The NBA season isn't a month old yet, but several of the NBA's marquee stars are already playing at an extremely high level. As a result, the MVP race is much more crowded than usual at this time of year. Here are the top 8 MVP contenders so far this season:
8) Damian Lillard, PG, Portland Trail Blazers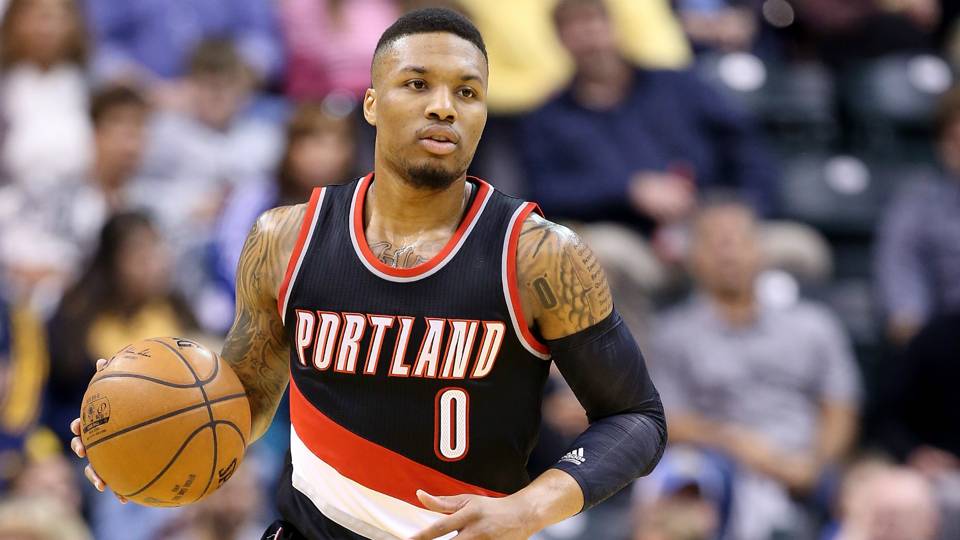 Lillard has been as dynamic as every while leading Portland to a 7-4 start, averaging 30.7 points, 5.0 rebounds and 4.6 assists per game. His play is the biggest reason why the Blazers can challenge the Warriors, Spurs and Clippers at the top of the Western Conference, but he'll really start to move up this list if Portland starts to pass one (or more) of those teams in the standings.
7) Kevin Durant, Golden State Warriors
You could give this spot to either Durant or Stephen Curry, but Durant has been the focal point of Golden State's attack to this point in the season. For all the criticism surrounding Golden State, they are 8-2, and Durant is averaging a team-high 27.7 points and 7.9 rebounds per game.
6) Kawhi Leonard, SF, San Antonio Spurs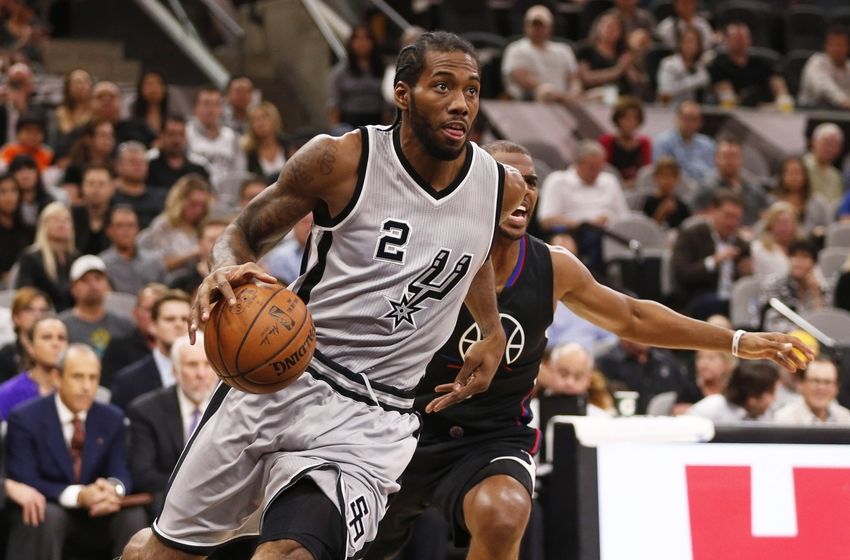 Even though he's a known defensive commodity around the league, Leonard has turned heads with his offensive play this season, averaging 25.6 points per game. Add in his defensive prowess (2.5 steals per game), and you have one of the best betters in the league. The problem for the MVP race is his play has dipped slightly after his 35-point outburst in the season opener against the Warriors.
5) DeMar DeRozan, Toronto Raptors
Who would've thought that DeRozan would make this list in the preseason? He leads the league with 34 points per game, which is especially astounding considering his lack of three-point shot (21.4 percent). DeRozan has keyed Toronto's 7-2 start, and will continue to rise with more productive performances in big games.
4) James Harden, PG/SG, Houston Rockets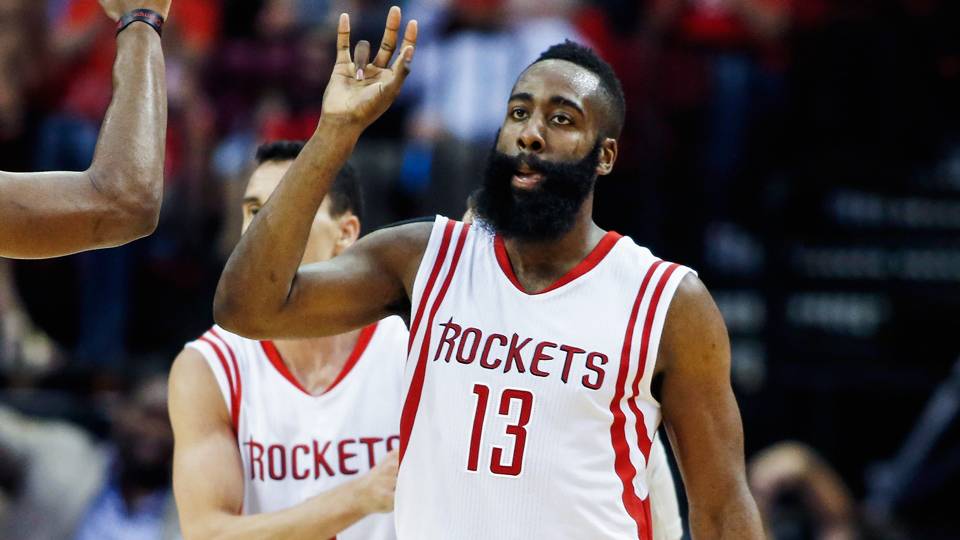 Harden is absolutely flourishing as a point guard in Mike D'Antoni's system, leading the league with 13 assists per game to go along with 30 points and eight rebounds. Those eye-popping numbers are enough to put him in the top four, but they need to start leading to more wins - Houston is only 5-4 this season.
3) Chris Paul, PG, Los Angeles Clippers
But either Chris Paul or Blake Griffin here, but I think Paul's leadership has played a bigger role in LA's 9-1 start. He is averaging just 19.0 points per game, but leads the league in steals (2.7 per game) and has flashed an amazing all-around game (8.5 apg, 5.6 rpg). If the Clippers can hold onto the top spot in the West, both him and Griffin will find themselves as serious MVP contenders.
2) LeBron James, SF, Cleveland Cavaliers
Remember when we all thought LeBron couldn't possibly win the MVP because he would be on cruise control before the playoffs? Well, LeBron isn't on cruise control - he's dominating opponents to the tune of 22.9 points, 9.1 assists and 8.9 rebounds per game. With Cleveland's 8-1 record, he's right back at the forefront of the conversation.
1) Russell Westbrook, PG, Oklahoma City Thunder
If you wanted to flip Westbrook and James, I couldn't blame you - but I give Westbrook the slight edge. While the Thunder are 6-4, Westbrook has been the reason why they've gotten every single win. He already has three triple-doubles this season, and is nearly averaging one at 31.9 ppg, 10.1 apg and 9.2 rpg. Those ridiculous stats keep him in the top spot.
Back to the NBA Newsfeed
Related Topics: Spurs News, Raptors News, Damian Lillard, Clippers News, Kevin Durant, DeMar Derozan, Cavs News, Chris Paul, James Harden, Kawhi Leonard, Trail Blazers News, Lebron James, Russell Westbrook, Warriors News, Thunder News, NBA News, Rockets News