The NBA's Eastern Conference has been extremely week over the past couple of years, but several teams are poised for a major come up this season, which should improve the strength of the conference as a whole. As the regular season begins, which teams should we expect to reach the postseason - and in which seed? Here are our predictions:
8) Indiana Pacers Paul George is back and healthy, but the Pacers look much different. Roy Hibbert and David West are gone, and they play to make the transition from big-ball to small-ball. There will be growing pains, but the Pacers have enough talent to make the postseason.
7) Washington Wizards
John Wall and Bradley Beal are still great and are looking to take the Wizards to another level this year, but they still lack overall talent from top to bottom. That will cause them to drop to seventh in the East, and probably cost head coach Randy Wittman his job.
6) Toronto Raptors
Toronto took a small step back last year after getting swept by the Wizards in the playoffs, but Kyle Lowry, DeMar DeRozan, DeMarre Carroll, and Jonas Valanciunas are good enough to get them back there again this year.
5) Milwaukee Bucks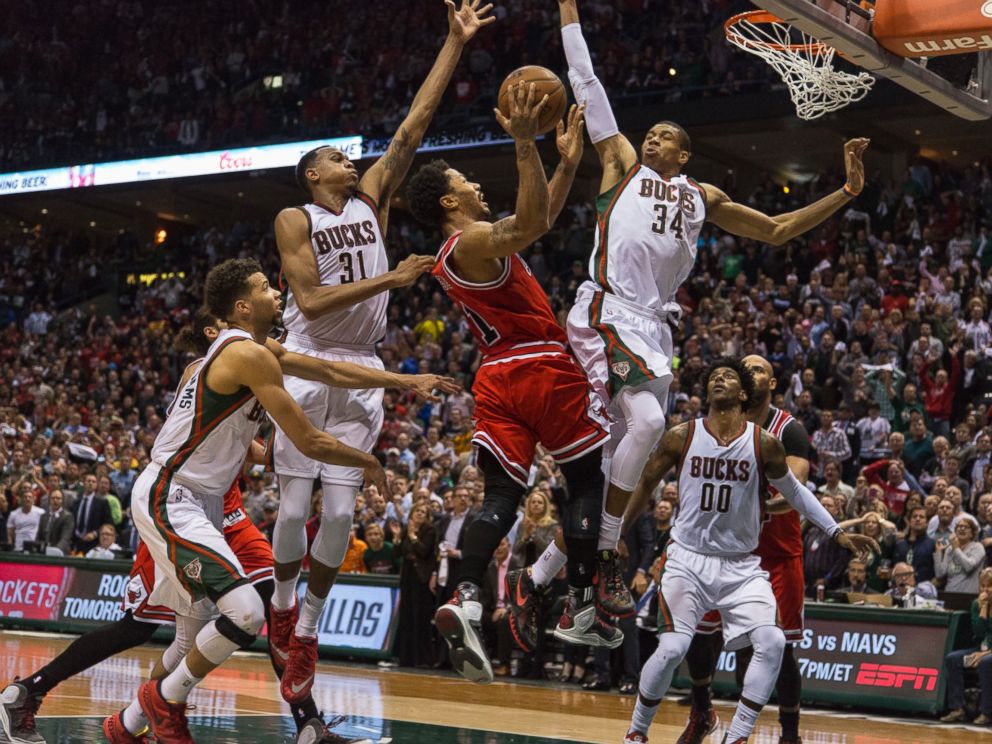 Milwaukee is one of the best young teams in the league, and will be even better next year with the return of Jabari Parker and the offseason acquisition of big man Greg Monroe. They still need to improve their bench if they want to get home-court advantage, but they're a definite playoff team.
4) Miami Heat The Heat have a chance to be a sneaky good team this year by re-signing Goran Dragic and Dwyane Wade while drafting Justise Winslow and signing free agents Gerald Green and Amare Stoudemire. If they stay healthy (which is a BIG if), they could challenge for the top seed.
3) Atlanta Hawks
The Hawks won 60 games last year and will be very good again. They did lose forward DeMarre Carroll, but the addition of Tiago Splitter gives them one of the league's best big men rotations. However, they don't have the overall talent to compete with the top two teams on this list.
2) Chicago Bulls
Derrick Rose's health will always be in question, but the play of Jimmy Butler, Pau Gasol, Nikola Mirotic and Joakim Noah will be enough to have the Bulls back among the Eastern's elite.
1) Cleveland Cavaliers
Kyrie Irving and Kevin Love are getting healthy, and they have everyone back from last year's Eastern Conference championship team. Oh yeah, and they still have LeBron James, which has been good enough to win the East for the past five years.
Back to the NBA Newsfeed