The upcoming NBA Draft Lottery will determine the order of all 14 teams that did not make the playoffs in the 2016 NBA Draft. Each team is given a certain percentage of odds at winning the lottery based on their record, which the worst team getting the best odds. The first three picks will be determined through the lottery process, with the 11 other picks being filled in ascending order based on record.
Here's where and when to watch the NBA Draft Lottery, the odds of each team and some of the top prospects in the draft:
2016 NBA Draft Lottery
Date: Tuesday, May 17
Time: 8:00 pm ET
TV: ESPN
Lottery Odds
Philadelphia 76ers - 25.0%
Los Angeles Lakers - 19.9% (will go to 76ers if not in top 3)
Boston Celtics (via Nets) - 15.6% 
Phoenix Suns - 11.9%
Minnesota Timberwolves - 8.8%
New Orleans Pelicans - 6.3%
Denver Nuggets (via Knicks) - 4.3%
Sacramento Kings - 1.9%
Toronto Raptors (via Nuggets) - 1.9%
Milwaukee Bucks - 1.8%
Orlando Magic - 0.8%
Utah Jazz - 0.7%
Phoenix Suns (via Wizards) - 0.6%
Chicago Bulls - 0.5%
Potential No. 1 picks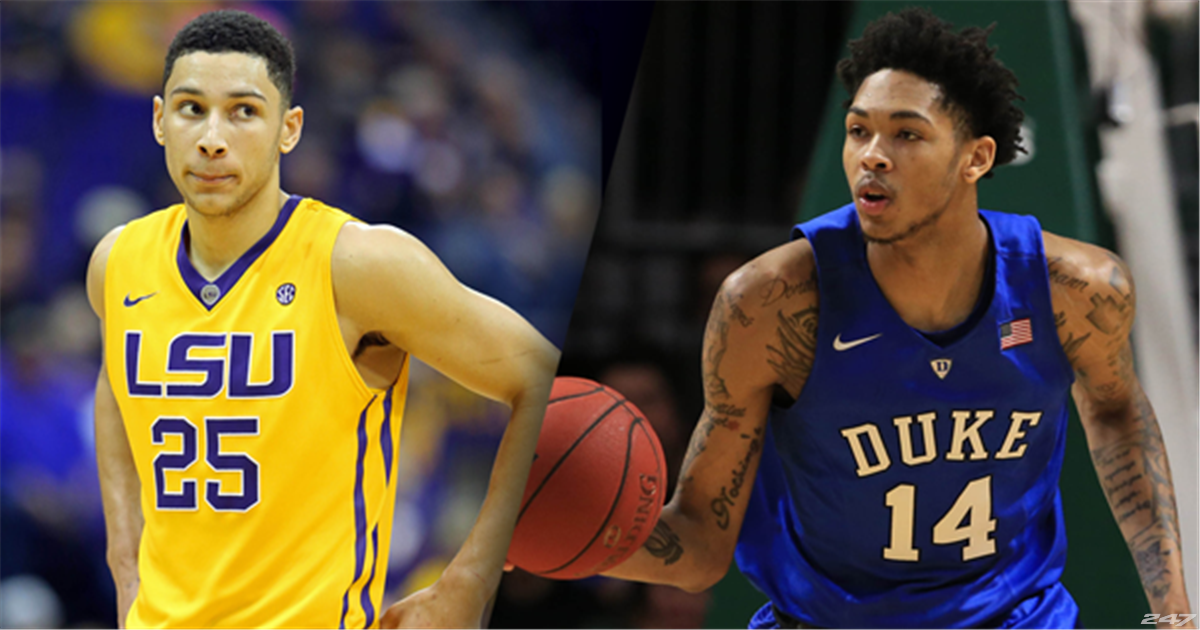 Brandon Ingram, SF, Duke Blue Devils
6'9", 190 lbs - 17.3 ppg, 7.8 rpg, 1.5 spg
Ingram has been inconsistent this year for the Blue Devils, but found his stride of late in the season. A long, lanky win, Ingram's elite athleticism, coupled with a good jumper, allow him to have a lot of success offensively. He does need to add strength and become more aggressive, but he's oozing with potential. His ability to play shooting guard or small forward would also make him very valuable for Philly.
Ben Simmons, Fr., SF/PG, LSU Tigers
6'10", 240 lbs - 19.2 ppg, 11.9 rpg, 4.8 apg
Simmons is the best prospect in this draft and is going to be a franchise centerpiece and perennial All-Star in the NBA. His ball-handing and passing ability are matched by only a few big men at the NBA level, he's proven to be a capable defensive player both on the perimeter and in the post. His jumper does need work (a LOT of work), but he has excellent touch on his floater and is the best finisher around the rim in this class.
Best International prospect
Dragan Bender, PF, Maccabi Tel Aviv
7'1", 216 lbs - 4.4 ppg, 2.4 rpg, 0.6 apg
There's a lot of unknown surrounding Bender, but he would've been a top 10/15 pick if he would've entered the draft last year. He needs to add weight, but his long-range shooting ability, passing, and potential as a rim protector has scouts drooling. He's projected to be a top 5 pick, and could go as high as No. 3
Most intriguing lottery prospect
Kris Dunn, Jr., PG, Providence Friars
6'4", 220 lbs - 16.4 ppg, 6.4 apg, 5.3 rpg
Dunn is easily the best point guard prospect in this draft and, like Simmons, can do everything on the court. Equally good at setting his teammates up as he is at creating shots for himself, Dunn is also the best perimeter defender in this class. He might also be the most NBA-ready prospect. Dunn may be drafted as high as No. 3, or could fall all the way to the Bucks at No. 10.
Back to the NBA Newsfeed
Related Topics: 2016 NBA Draft, Ben Simmons, Dragan Bender, Kris Dunn, Brandon Ingram, NBA Draft, NBA News, 2016 NBA Draft Lottery, NBA Draft Lottery