The Golden State Warriors became fast team to reach 50 wins in NBA history with their 102-92 win over the Atlanta Hawks last night, making them 50-5 on the season. Elsewhere, the Detroit Pistons surprisingly knocked off the Cleveland Cavaliers, beating them 96-88.
The NBA goes lighter with their schedule tonight with just five games today, so let's preview tonight's contests from across the Association.
What's On Tap
Orlando Magic (24-30) @ Philadelphia 76ers (8-47) -- 7:00pm EST
Orlando is looking to close in on the final playoff spot in the East, which they're 4.5 games out of, by beating a Sixers team that has lost four straight games.
New Orleans Pelicans (22-33) @ Washington Wizards (25-29) -- 7:00pm EST, NBATV
New Orleans is 2-0 since the All-Star break and are coming off of Anthony Davis' 59-point, 20-rebound game, while the Wizards are looking for their fourth-straight road win.
Sacramento Kings (23-31) @ Denver Nuggets (22-34) -- 9:00pm EST
The Kings defeated the Nuggets on Friday and are looking to win their third straight game overall, while Denver is looking to avoid a three-game losing streak.
Houston Rockets (28-28) @ Utah Jazz (27-28) -- 9:00pm EST
Utah has lost two of their three games since the All-Star break, and Houston beat the Suns in their lone game since the break.
Brooklyn Nets (15-41) @ Portland Trail Blazers (29-27) -- 10:00pm EST, NBATV
Portland is the hottest team in the NBA, winning 14 of their last 17 games and are looking to get their season-high sixth-straight win. Brooklyn is 1-1 since the All-Star break.
News & Notes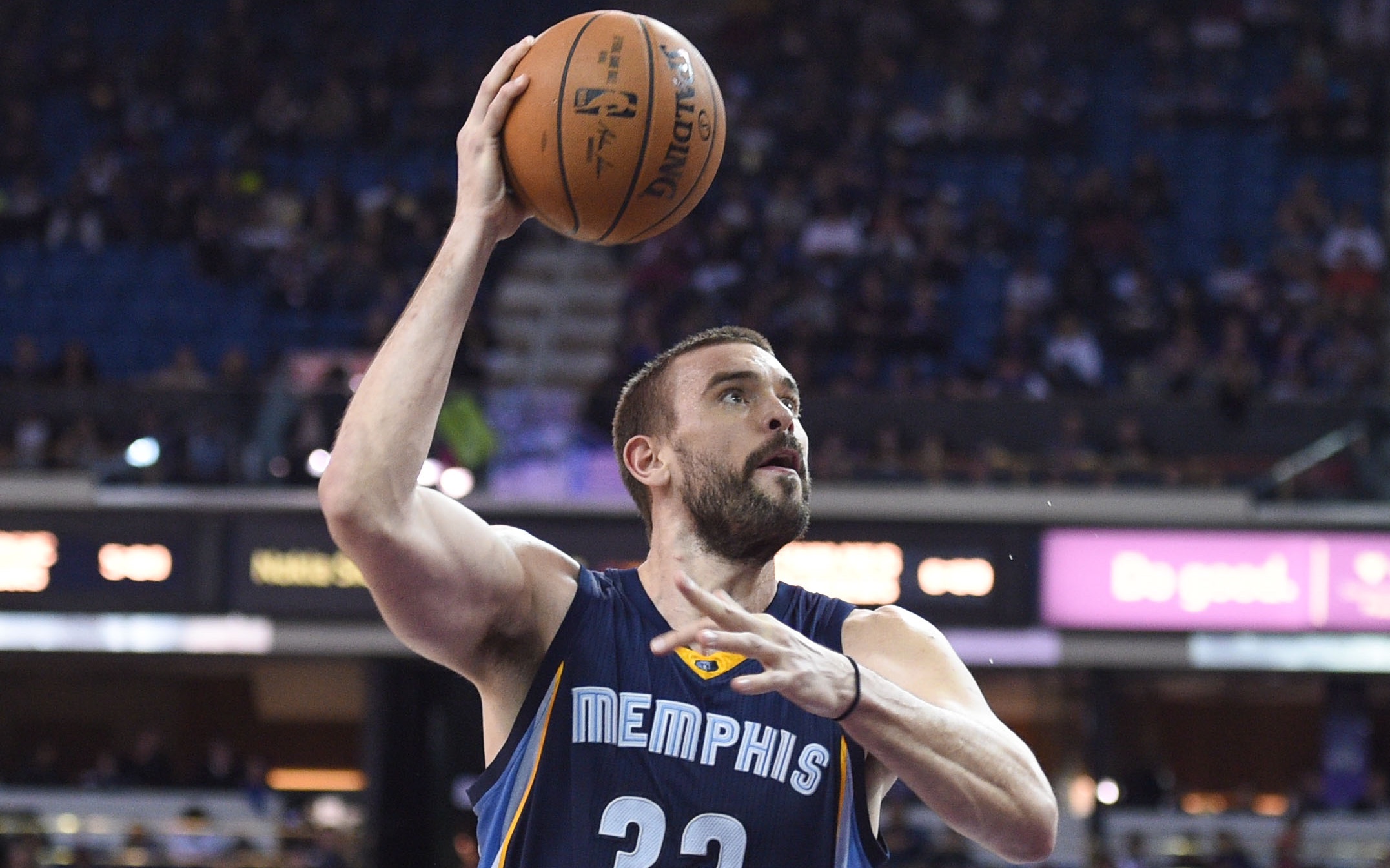 Memphis Grizzlies center Marc Gasol is out for the season after having foot surgery.
Cavs point guard Kyrie Irving missed most of Sunday's win over the Oklahoma City Thunder after having bed bugs at the team hotel.
Rockets, Pistons, 76ers NBA trade deadline deals voided after Donatas Motiejunas' failed physical.
Nike will re-release every Kobe Bryant sneaker in the coming months
Back to the NBA Newsfeed
Related Topics: Pistons News, Jazz News, Wizards News, Nets News, Hawks News, Kings News, 76ers News, Kobe Bryant, Magic News, Grizzlies News, Golden State Warriors News, Trail Blazers News, Cavs News, Thunder News, Rockets News, Pelicans News, NBA News, Kyrie Irving