We had a seven-game schedule in the NBA on Sunday, headlined by the Los Angeles Clippers blowing out the Chicago Bulls 120-93, headlined by 26 points from Jamal Crawford.
However, the big news came from the Phoenix Suns on Monday morning as they fired head coach Jeff Hornacek halfway through his third season with the team. Hornacek nearly won Coach of the Year during the 2013-14 season, his first year with the Suns, leading them to a 48-34 record. Still, they didn't make the playoffs and have gotten considerably worse since, going just 14-35 so far this season. Phoenix has since promoted assistant coach Earl Watson to interim head coach.
There are seven games on the slate for Saturday, with a couple of marquee matchups to look out for. Let's get you ready with our game preview capsules.
What's On Tap
Cleveland Cavaliers (34-12) @ Indiana Pacers (25-22) -- 7:00pm EST, NBATV
Cleveland has won four straight games under new head coach Tyronn Lue, averaging 115 points per game during that stretch, while the Pacers have won two games in a row of their own.
Detroit Pistons (25-23) @ Brooklyn Nets (12-36) -- 7:30pm EST
The Pistons have failed to hold onto any momentum over the last few weeks, losing seven of their last 11 games, while Brooklyn has lost three games in a row and eight of their last nine.
Dallas Mavericks (28-22) @ Atlanta Hawks (27-22) -- 8:00pm EST
Atlanta is reeling, having lost three games in a row and five of their last six overall, and Dallas is headed in the opposite direction, winning two in a row and three of their last four.
Memphis Grizzlies (28-20) @ New Orleans Pelicans (18-28) -- 8:00pm EST
New Orleans is in the midst of their hottest stretch of the season, winning five of their last six games, and they'll try to keep the momentum going against a Memphis squad that has won three in a row and seven of their last eight overall.
Washington Wizards (21-24) @ Oklahoma City Thunder (36-13) -- 8:00pm EST
OKC is looking to win their seventh straight home game against the Wizards - and their seventh straight home win overall - in this one while Washington snapped a three-game losing streak with a win over the Rockets in their last outing.
Orlando Magic (21-25) @ San Antonio Spurs (39-8) -- 8:30pm EST
San Antonio has lost two of their last three games without Tim Duncan, and they'll be without him again tonight as they take on a Magic team that snapped an eight-game losing streak i ntheir last outing by beating the Celtics.
Toronto Raptors (32-15) @ Denver Nuggets (18-30) -- 9:00pm EST
Toronto currently holds the longest win streak in the league at 11 games, and they'll look to continue that against a struggling Denver team that has lost five of their last seven games.
Chicago Bulls (26-20) @ Utah Jazz (21-25) -- 9:00pm EST
The Bulls have been struggling to find consistency of late, going 4-5 in their last nine games, and they'll look to right the ship in Utah while the Jazz try to extend a two-game winning streak.
Milwaukee Bucks (20-29) @ Sacramento Kings (20-27) -- 10:00pm EST, NBATV
Sacramento is trying to break a four-game losing streak, while the Bucks are looking to get back on track after losing four of their last five games.
News & Notes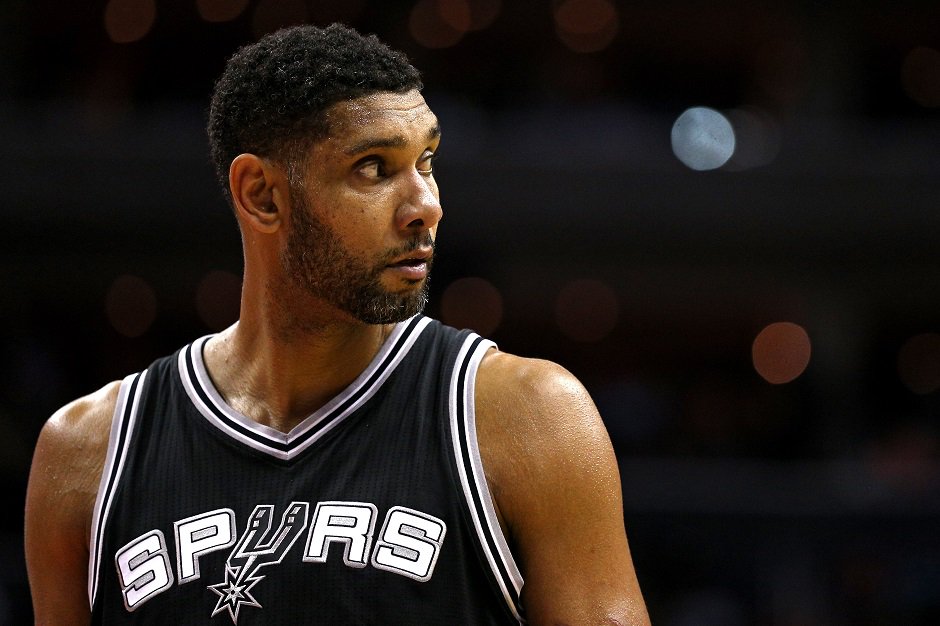 Cavs players held a players-only meeting after head coach David Blatt was fired.
Spurs forward Tim Duncan will miss tonight's game against the Magic with a sore knee. It's the fourth-straight game he has missed.
New York Knicks guard Jose Calderon expects to return from a strained groin tomorrow night against the Boston Celtics.
Los Angeles Lakers forward Larry Nance will miss at least the next five games with a sore knee.
Could Kevin Durant and Russell Westbrook both join the Lakers?
Back to the NBA Newsfeed
Related Topics: Clippers News, Nets News, Grizzlies News, Earl Watson, Knicks News, Lakers News, Russell Westbrook, Cavs News, Bulls News, Pistons News, Raptors News, Magic News, Kings News, Jose Calderon, Mavs News, Nuggets News, Pacers News, Pelicans News, Jeff Hornacek, Jazz News, Wizards News, Kevin Durant, Hawks News, Suns News, Bucks News, NBA News, Tim Duncan, Spurs News, David Blatt, Larry Nance Jr., Thunder News