There were eight NBA games on the schedule last night, headlined by the Golden State Warriors winning their 40th straight game at home, beating the Dallas Mavericks 127-107.
The schedule holds slightly dips with six games tonight, so let's get to previewing all of the action ahead. 
Atlanta Hawks (27-20) @ Indiana Pacers (23-22) - 7:00 pm ET
The Hawks have lost three of their last four games, including a two-point loss to the Clippers last night, and will look to turn things around against a Pacers team that has lost three in a row and six of their last seven.
Denver Nuggets (17-29) @ Washington Wizards (20-23) - 7:00 pm ET
Both Washington and Denver have dropped four of their last five games as both teams try to re-gain some momentum before the All-Star break.
New York Knicks (22-25) @ Toronto Raptors (30-15) - 8:00 pm ET, TNT
Toronto can set a new franchise record with a 10th straight win tonight if they can beat a Knicks team that has lost three games in a row.
Milwaukee Bucks (20-27) @ Memphis Grizzlies (26-20) - 8:00 pm ET
The Grizzlies are one of the hottest teams in the league has they've won 10 of their last 11 games, and they'll try to keep that going against a Bucks team that is playing better, winning four of their last six games.
Sacramento Kings (20-25) @ New Orleans Pelicans (16-28) - 8:00 pm ET
Sacramento has lost two games in a row after posting a five-game win streak. New Orleans had their three-game win streak snapped by the Houston Rockets in their last outing.
Chicago Bulls (25-19) @ Los Angeles Lakers (9-38) - 10:30 pm ET, TNT
The Bulls are starting a seven-game road trip, while the Lakers can tie a season-high losing streak with an eighth-straight defeat tonight.
Read more NBA news and rumors in the Chat Sports iPhone and Android apps.
Here are the latest news and rumors around the league: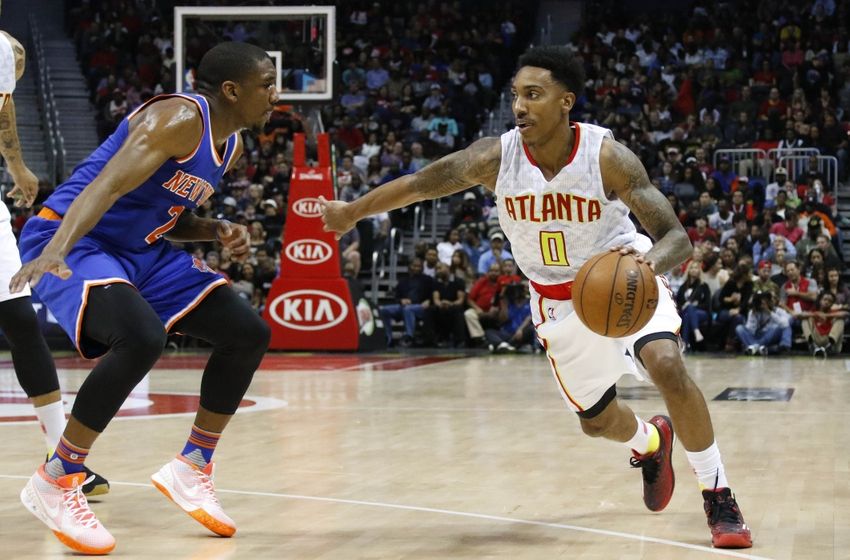 The Knicks are reportedly trying to acquire point guard Jeff Teague from the Atlanta Hawks.
Cleveland Cavaliers head coach Tyronn Lue will coach the Eastern Conferece in the All-Star Game.
The Lakers will honor Shaquille O'Neal with a statue outside of the Staples Center.
Los Angeles Clippers forward Blake Griffin could return from his broken hand before the expected 4-6 week timeline.
4 NBA stars who could be traded before the deadline.
Back to the NBA Newsfeed
Related Topics: Warriors News, NBA News, Mavs News