The NBA season has passed the halfway point, and it's time to take a look at which players sold the most jerseys in the first half of the year. This list is based on the jerseys sold from October to December of this season. As has been the case over the last two seasons, it shouldn't be a surprise that the Warriors and Cavaliers dominate the rankings. With that in mind, here are the 10 best selling NBA jerseys.
10) Derrick Rose, New York Knicks
When a former superstar joins a new team, there is going to be a spike in jersey sales. That is the case with Rose, but he isn't the top Knicks players on this list.
9) Jimmy Butler, Chicago Bulls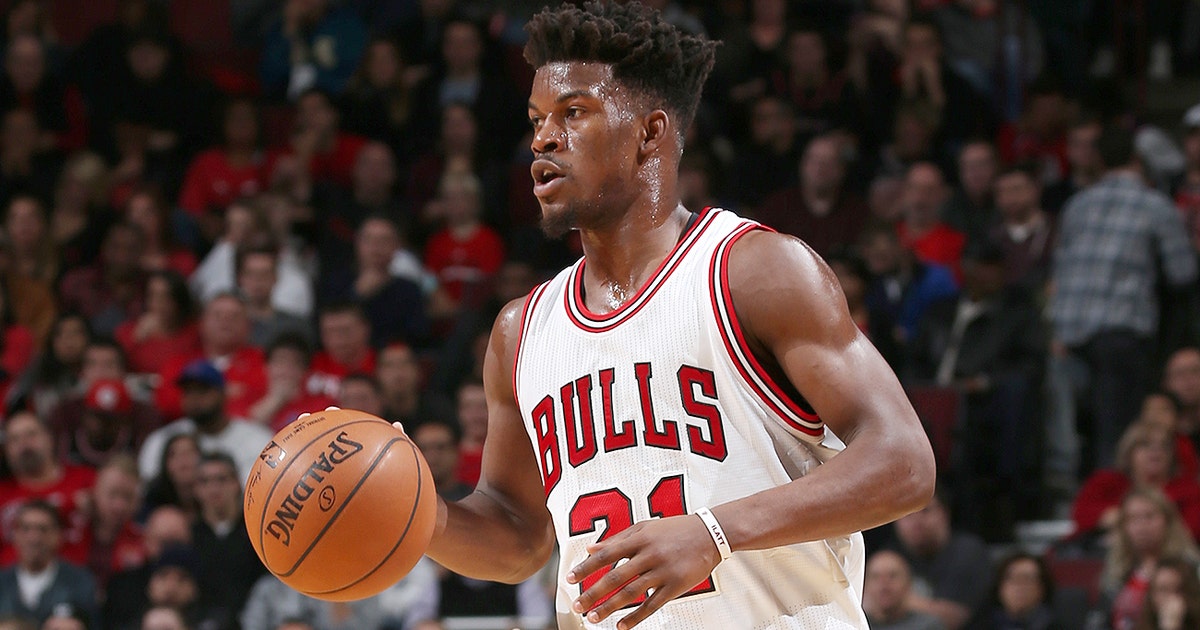 Butler has taken over as the face of the Bulls franchise, and as such, has seen a steady rise in jersey sales. That being said, like Rose, he isn't the top jersey seller on his team.
8) Kawhi Leonard, San Antonio Spurs
Leonard overtook Tim Duncan as San Antonio's top jersey seller a few years ago, and he has been among the tops in the league ever since. He could rise even higher on the list with his MVP candidacy this year.
7) Kristaps Porzingis, New York Knicks
The Porzingis fever is real in the Big Apple. After a dynamite rookie season, he has continued to show plenty of promise and looks like the future of the franchise.
6) Dwyane Wade, Chicago Bulls
Wade's return to his hometown of Chicago may have caught everyone off guard this offseason - especially those in Miami - but Bulls fans have shown their excitement about having him.
5) Russell Westbrook, Oklahoma City Thunder
Westbrook had a higher selling jersey than Kevin Durant last season, and still saw a major jump in the first half of the season after Durant left. That boost should continue for the rest of the season.
4) Kyrie Irving, Cleveland Cavaliers
This starts the top four, all of which are Cavs and Warriors players. Irving has been in this spot since the end of the last season, getting a boost from winning the NBA Finals - and his series-clinching shot.
3) Kevin Durant, Golden State Warriors
Surprisingly, Durant was No. 8 in jersey sales last year, but as expected, got a huge boost by joining the Warriors. 
2) LeBron James, Cleveland Cavaliers
LeBron has been at the top of this list pretty much every year since he came into the league, yet saw another spike after bringing a championship to Cleveland.
1) Stephen Curry, Golden State Warriors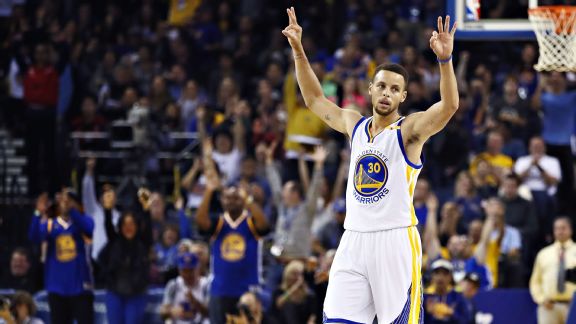 You might be surprised that Curry is still at the top of the list, but the arrival of Durant hasn't diminished the reigning two-time MVP's jersey sales. His record-setting season last year has kept him at the top of the league's jersey sales.
Back to the NBA Newsfeed
Related Topics: Spurs News, Kristaps Porzingis, Cavaliers News, Kevin Durant, Stephen Curry, Jimmy Butler, Knicks News, Derrick Rose, Kawhi Leonard, Lebron James, Russell Westbrook, Warriors News, Thunder News, NBA News, Dwyane Wade, Bulls News, Kyrie Irving