We're about 10 games into the new NBA season, so while it's still very, very early on in the season, we have enough of a sample size to see who these teams look like they're going to be this year. These early-season trends don't always continue for an entire year, but it will be worth watching in the coming weeks to see if these five teams continue their hot starts. Here are the teams that have been the most impressive this season: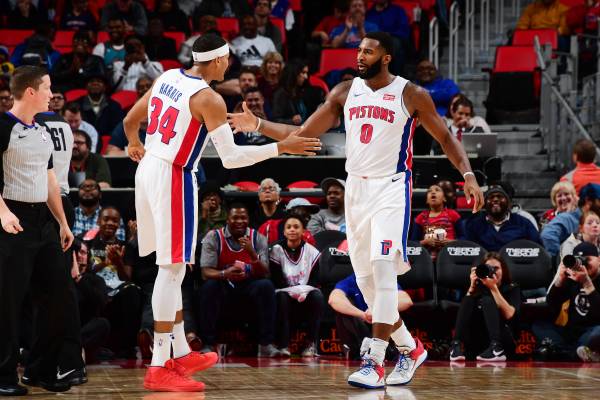 Raise your hand if you had the Pistons in second place in the East this far into the season. What's that? No one? Detroit has quietly compiled a 7-3 record thanks to stellar play from Tobias Harris, who is leading the team with 19.7 points per game. Avery Bradley has helped drastically on the defensive end and Andre Drummond is doing his thing on the glass. However, and perhaps more importantly, Reggie Jackson is actually playing efficient basketball. Will that continue?
We had all written the Celtics off following Gordon Hayward's injury and their 0-2 start. All Boston has done since is win eight games in a row with Kyrie Irving playing like every bit the star he came to Boston to be. Those wins have come against good teams, too, beating the Thunder and Spurs, among others. Jaylen Brown and Jayson Tatum are playing much better than expected, showing that Brad Stevens is getting the most out of his team once again. That level of team play could keep them at the top of the East all year long.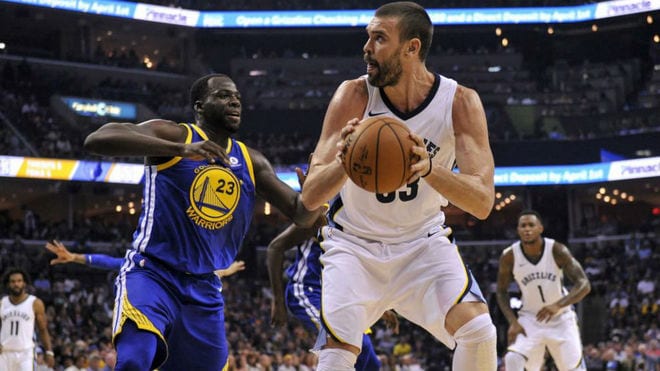 Memphis has gone 6-4 in the loaded West with wins over both the Warriors, Rockets, and Clippers already. We thought this group was going to take a step back this year after letting Tony Allen, Zach Randolph, and Vince Carter leave, but right now, they're looking like a legitimate playoff team and have the best resume of anyone in the league. The key for them will be continuing to find offense. When they score over 102 points, Memphis is 4-0. In games they don't, they're 2-6.
NBA Fans - Download Chat Sports on iPhone today for breaking NBA news, rumors, scores and more - Chat Sports iPhone App!
Orlando was leading the East until their recent two-game losing streak, but the Magic have been incredibly impressive. They started the year projected to be one of the worst five teams in the league and have instead beaten teams like the Cavs, Spurs, and Grizzlies on their way to a 6-4 record. Aaron Gordon is playing well, Evan Fournier is playing the best basketball of his career, and Jonathon Simmons was perhaps the most underrated offseason signing. They may not be able to keep this up for an entire season, but they Magic have put themselves in the playoff mix.
The Nets already have 15 percent of the wins they had last season. Brooklyn doesn't have the roster to really compete for the playoffs and are on a four-game losing streak, but the fact that they have already won three games (including one over the Cavs) after last year's disaster (especially after losing Jeremy Lin for the year in the opener) gives fans reason to feel good. D'Angelo Russell and Allen Crabbe look promising in the backcourt and the offense is clicking on all cylinders, ranking second the league in points per game (114.3). At worst, it looks like this team may actually be fun to watch.
Check out our NBA page for all the latest NBA rumors!
Back to the NBA Newsfeed
Related Topics: Pistons News, Magic News, Nets News, Grizzlies News, Celtics News, NBA News