The NBA coaching carousel was as busy as it has ever been this offseason as 10 teams (a third of the league!) hired a new head coach after the regular season ended - and that doesn't include the coaches that were hired mid-season (Earl Watson, Tyronn Lue). Which teams made smart decisions with their coaching hires, and which ones didn't? Here's our grade for every single offseason coaching hire:
Brooklyn Nets - Kenny Atkinson (Grade: D)
Brooklyn plucked Atkinson from Atlanta's coaching staff very quickly after the season ended. He's not the biggest name and didn't appear to be in line for a head coaching job anytime soon, but he's a descendant of the Gregg Popovich system. The Nets are hoping he can use that to help develop their young players while they go through a huge rebuilding process.
Houston Rockets - Mike D'Antoni (Grade: B+)
For a team that loves to play up-tempo and shoot threes, D'Antoni seems like the perfect coach. However, there are (and presumably will be for some time) questions about how his personality will mesh with James Harden's.
Indiana Pacers - Nate McMillan (Grade: C)
This was a nothing flashy, no-frills hire. McMillan had success as a head coach with the Blazers, but was most recently an assistant with the Pacers until they parted ways with Frank Vogel. He's someone who deserved another chance to be a head coach - but he's not a difference maker.
Los Angeles Lakers - Luke Walton (Grade: A)
Walton was the hottest name available and Los Angeles made sure to snatch him up quickly. He will bring Golden State's fast-paced, free-flowing style to Hollywood, which is the perfect system to utilize LA's core of young, athletic players.
Memphis Grizzlies - David Fizdale (Grade: C+)
Fizdale had been linked to several head coaching vacancies over the past few seasons, and it was only a matter of time until someone took a gamble on the longtime Heat assistant. He'll bring championship experience to Memphis, but he doesn't appear to be a real difference maker for the franchise.
Minnesota Timberwolves - Tom Thibodeau (Grade: A+)
Easily the best hire of the offseason. Thibodeau proved himself to be an elite head coach in Chicago, and his defensive mind will make the young, high-flying Timberwolves an elite unit on both ends of the floor. Adding a veteran coach like Thibs to lead a dynamic young group was the perfect move.
New York Knicks - Jeff Hornacek (Grade: B-)
Hornacek wasn't the name Knicks fans were hoping for, but he's a much, much better hire for New York than their second choice, Kurt Rambis. He will employ an up-tempo system that excites Carmelo Anthony and should get the most out of their roster. However, Hornacek hasn't proven to be anything more than an average NBA coach.
Orlando Magic - Frank Vogel (Grade: B+)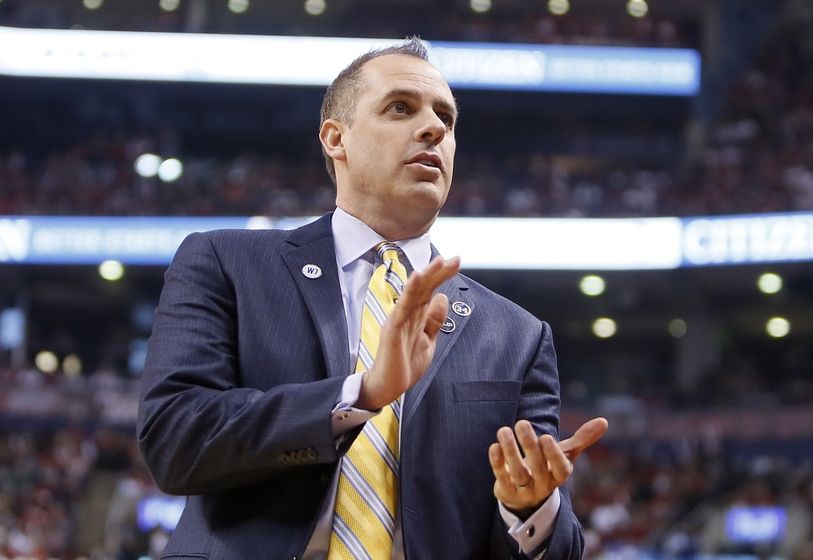 Vogel is a proven defensive specialist that will turn Orlando into a juggernaut on that end of the floor, and his proven ability to win games (two conference finals appearances) will hold a lot of weight with Orlando's young squad. That being said, the Pacers struggled offensively under his leadership - and the Magic are already one of the worst offensive teams in the league. 
Sacramento Kings - Dave Joerger (Grade: B)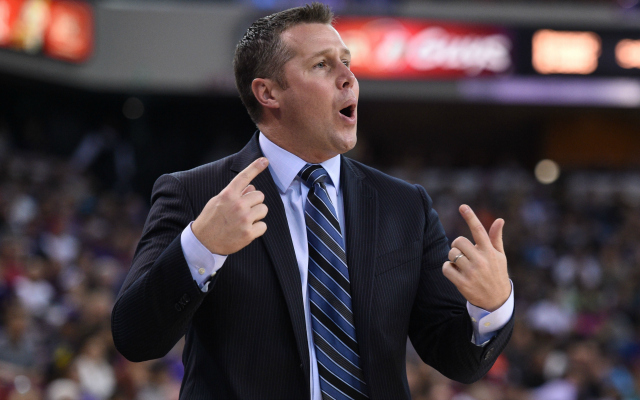 Joerger proved he could do more with less - especially defensively - in Memphis, but his flirtation with the Kings led to his firing before Sacramento hired him. His defensive prowess should finally give this team the backbone they need to make the playoffs, but like everything in Sacramento, his ability (or inability) to get along with DeMarcus Cousins will make or break his tenure.
Washington Wizards - Scott Brooks (Grade: A-)
The Wizards hired Brooks for more than just a hope he'd help them have a shot at landing Kevin Durant. Brooks is a proven winner (.620 career winning percentage) who developed the Thunder from struggling young group to title contender. Washington is hoping he can do the same with their young stars.
Back to the NBA Newsfeed
Related Topics: Frank Vogel, Dave Joerger, Nets News, Magic News, Jeff Hornacek, Grizzlies News, Kings News, Nate McMillan, Kenny Atkinson, Timberwolves News, Knicks News, Scott Brooks, Mike D'Antoni, Luke Walton, Lakers News, Rockets News, Pacers News, Tom Thibodeau, NBA News, David Fizdale, Wizards News