We're appraoching a changing of the guard in the NBA, as many of the current superstars are giving way to younger players who are replacing them. Here's our best guess at who the five best players in the league will be in five years:
Kyrie Irving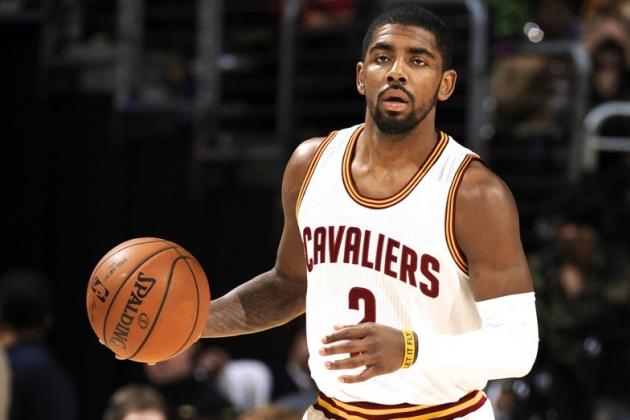 Irving is one of many current talented, athletic point guards in the league, and his ability to hurt a defense from inside and out has him as one of the league's best at just 23 years old. He'll be in the middle of his prime in 2020, while current stars like Chris Paul, Russell Westbrook, and Stephen Curry will be well on the wrong side of 30. Irving will be at the top of the league for a long, long time.
Andrew Wiggins Wiggins' athleticism has already turned him into one of the league's most lethal defenders, and his offense continues to improve every single day. The sky seems to be the limit for Wiggins, and he has all of the tools needed to become the best player in the league.
Blake Griffin Griffin has already been in the league for five years, but he continues to improve and add another elemet in his game each and every year. First he developed an array of post moves, then a jump shot with range all the way to the three point line. He averaged 21.9 points, 7.6 rebounds, and 5.3 assists per game last year, showing his incredible all-around game. Now more than just flashy dunks, Griffin's going to be at the top of the NBA for a long, long time.
Anthony Davis
Only 22 years old, Davis put up a historically efficient season averaging 24.4 points, 10.2 assists, and 2.9 blocks per game with an incredible 30.8 PER. He has also developed a jump shot that stretches to the three-point line to go along with his wide array of post moves and defensive prowess, and is still filling out his 6'10", 220 lb. frame.
Davis is a sure bet to take over for LeBron James as the best player in the NBA, making him a mainstay on this list for the next decade.
Jahlil Okafor
In a league devoid of true centers, Okafor should claim the center spot on the 2020 All-NBA first team easily. At just 19 years old, he already has the most advanced repetroie of post moves in the league outside of Tim Duncan. That will allow him to have a huge immediate impact that will only help him develop into the most dominant low post force in the league.
Follow our NBA page for all the latest NBA news and rumors!
Back to the NBA Newsfeed
Related Topics: Jahlil Okafor, Andrew Wiggins, Blake Griffin, NBA, Anthony Davis, Kyrie Irving