The 2016 NBA Draft isn't expected to be full of a lot of future stars, but there are still penty of intriguing prospects capable of making big impacts at the next level. Teams are already tanking for a chance to land LSU star Ben Simmons - who has drawn comparisons to LeBron James - creating a lot of intrigue. Here's our first mock NBA Draft of the year, with the draft order determined by current records:
1) Philadelphia 76ers - Ben Simmons, Fr., SF/PG, LSU Tigers
6'10", 240 lbs - 20.1 ppg, 12.9 rpg, 5.2 apg
Simmons is easily the best prospect in this draft and has drawn comparisons to LeBron James. Those are a little bit far-fetched, but there's no denying he is a franchise centerpiece. His ball-handing and passing ability are matched by only a few big men at the NBA level, while he's proven to be a capable defensive player both on the perimeter and in the post. His jumper does need work, but he has excellent touch on his floater and is the best finisher around the rim in this class.
2) Los Angeles Lakers - Brandon Ingram, SF, Duke Blue Devils
6'9", 190 lbs - 16.4 ppg, 6.0 rpg, 1.5 spg
Ingram has been inconsistent this year for the Blue Devils, but seems to have found his stride of late. A long, lanky win, Ingram's elite athleticism, coupled with a good jumper, allow him to have a lot of success offensively. He does need to add strength and become more aggressive, but he's oozing with potential.
3) Boston Celtics (via Brooklyn Nets) - Jamal Murray, Fr., PG/SG, Kentucky Wildcats
6'5", 207 lbs - 17.1 ppg, 4.4 rpg, 2.7 apg
Murray is the athletic, smart, shot-shooting wing player that this Celtics team so desperately needs. Boston has shown a lot of interest in Providence's Kris Dunn (more on him next), but they have a bigger need at the shooting guard position.
4) New Orleans Pelicans - Kris Dunn, Jr., PG, Providence Friars
6'4", 220 lbs - 17.7 ppg, 7.3 apg, 6.3 rpg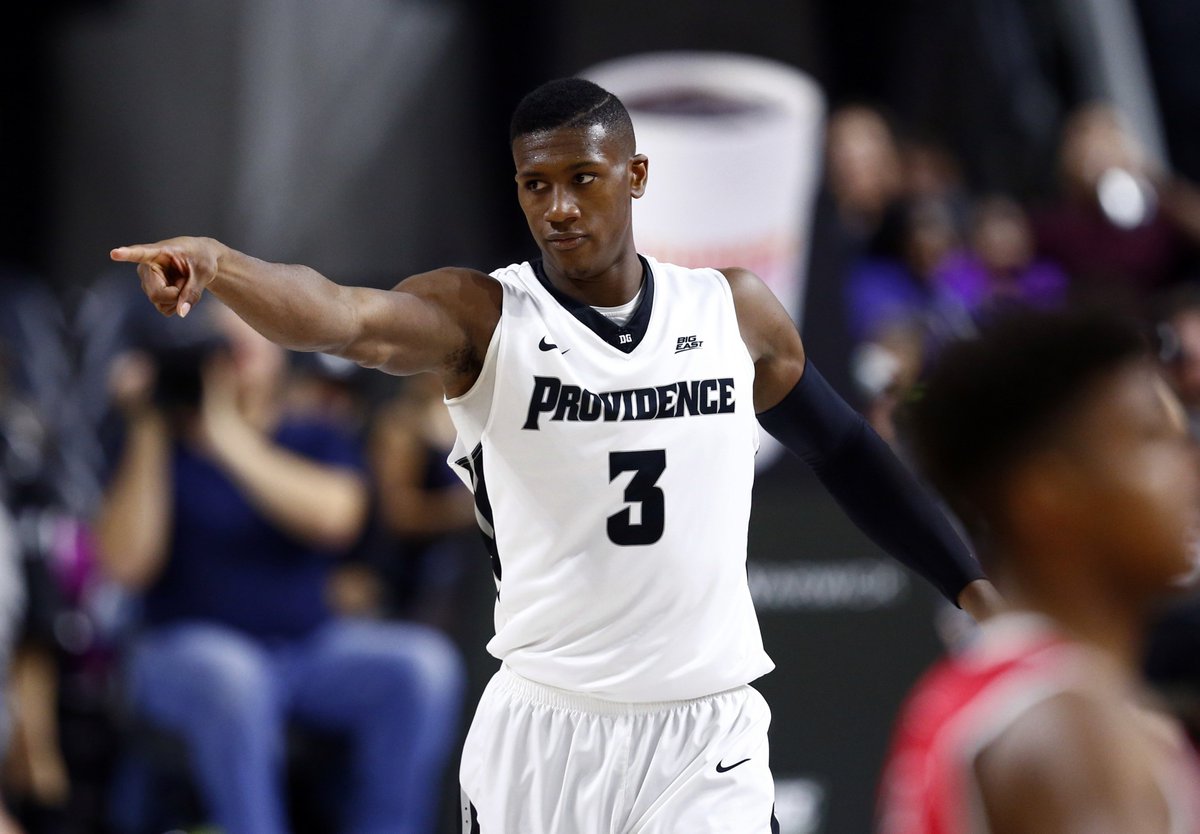 Dunn is easily the best point guard prospect in this draft and, like Simmons, can do everything on the court. Equally good at setting his teammates up as he is at creating shots for himself, Dunn would be the perfect second option to Anthony Davis.
5) Phoenix Suns - Dragan Bender, PF, Maccabi Tel Aviv (International)
7'1", 216 lbs - 4.6 ppg, 2.1 rpg, 0.8 apg
There's a lot of unknown surrounding Bender, but he would've been a top 10/15 pick if he would've entered the draft last year. He needs to add weight, but his long-range shooting ability, passing, and potential as a rim protector has scouts drooling. Phoenix could use him as a stretch-four next to Tyson Chandler.
6) Minnesota Timberwolves - Skal Labissiere, Fr., PF/C, Kentucky Wildcats
6'11", 225 lbs - 8.7 ppg, 3.4 rpg, 1.6 bpg
Make no bones about it - Labissiere has been downright awful for the Wildcats this year. He's not good defensively and is extremely soft down low. That being said, he is already a polished offensive player that clearly shows a lot of potential. Minnesota is a rebuilding team that has time to wait, especially with this being a weak draft class.
7) Denver Nuggets - Cheick Diallo, Fr., PF/C, Kansas Jayhawks
6'9", 218 lbs - 5.4 ppg, 2.8 rpg, 0.9 bpg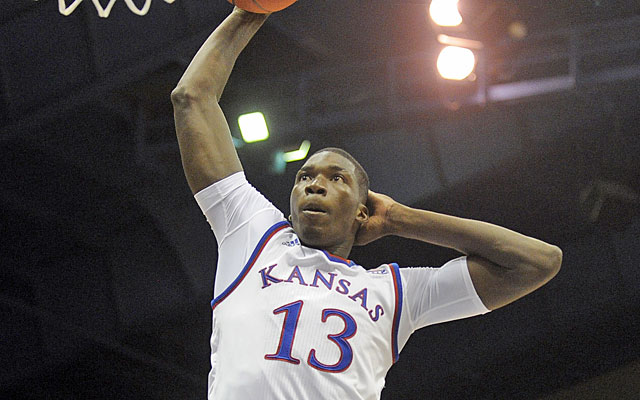 Diallo hasn't really gotten to show what he can do this year because a NCAA investigation has kept him out for most of the season, but he's an athletic, energetic, shot-blocking big man the Nuggets could use to replace Kenneth Faried, who they're trying to get rid of.
8) Sacramento Kings - Jaylen Brown, Fr., SF, Cal Golden Bears
6'7", 225 lbs - 14.3 ppg, 6.0 rpg, 1.7 apg
Brown is another player who hasn't delievered on his preseason promise, but he has all of the physical tools. His jumper needs work, but his strength, athleticism, and finishing ability will translate better to the NBA game.
9) Milwaukee Bucks - Jakob Poeltl, So., C, Utah Utes
7'0", 235 lbs - 17.7 ppg, 9.3 rpg, 2.1 bpg
Poeltl is probably the most sure-bet player in this draft. He's a big shot-blocker with an expanding offensive game, but he doesn't try to do anything outside of what he's capable of.
10) Portland Trail Blazers - Henry Ellenson, Fr., PF, Marquette Golden Eagles
6'10", 245 lbs - 16.0 ppg, 9.9 rpg, 2.3 apg
Ellenson might be the best player you've never heard of. A true stretch-four, Ellenson does need to get stronger, but has an NBA-ready pick-and-pop game.
11) Toronto Raptors (via New York Knicks) - Furkan Korkmaz, SG, Anadolu Efes (International)
6'7", 185 lbs - 5.5 ppg, 1.5 rpg, 0.8 apg
Korkmaz is a reliable shooter, though his all-around game is still developing as he grows into his body. Developing strength is a must.
12) Washington Wizards - Diamond Stone, Fr., C, Maryland Terrapins
6'11", 255 lbs - 13.1 ppg, 5.2 rpg, 1.3 bpg
It's taken a while for Stone to get up to speed with the college game, and he's now flexing his muscle. A true center, Stone can be a dominant offensive player and reliable rim protector - he just doesn't have the endurance yet to do it all the time. This would be a great value pick for the Wizards who need to find a long-term solution in the post.
13) Detroit Pistons - Denzel Valentine, Sr., SG, Michigan State Spartans  
6'5", 220 lbs - 18.5 ppg, 8.3 rpg, 7.1 apg
There would be no better place for the National Player of the Year favorite to end up that in Detroit. The Pistons need to find depth on the wing, and Valentine could provide it while providing a myriad of skills off the bench. His playmaking ability would also be a huge addition next to the score-first mentalities of Reggie Jackson, Brandon Jennings, and Kentavious Caldwell-Pope.
14) Charlotte Hornets - Buddy Hield, Sr., SG, Oklahoma Sooners
6'4", 214 lbs - 26.3 ppg, 5.5 rpg, 2.2 apg
Hield burst onto the scene with his 46-point performance against Kansas, but he's been one of the best pure scorers in the country for the past three years. Charlotte really needs a reliable scorer, and Hield is that guy.
15) Utah Jazz - Timothe Luwawu, SG/SF, Mega Leks (International)
6'7", 205 lbs - 15.2 ppg, 4.4 rpg, 2.7 apg
Luwawu's 7'2" wingspan is the major selling point, but he's also a reliable shooter and improving slasher to go along with his defensive upside. 
16) Houston Rockets - Demetrius Jackson, Jr., PG, Notre Dame Fighting Irish
6'1", 198 lbs - 16.4 ppg, 4.9 apg, 3.5 rpg
The Ty Lawson experierment has not worked out in Houston, and they really need to find point guard relief. Maryland's Melo Trimble is an option here, but Jackson's athleticism, leadership, and passing ability has him high on almost all NBA draft boards.
17) Memphis Grizzlies - Damian Jones, Jr., PF/C, Vanderbilt Commodores
7'0", 245 lbs - 13.4 ppg, 6.9 rpg, 1.7 apg
A true post player, Jones is still developing, but he has the size and all of the tools to be reliable defender and good secondary scoring option in the NBA.
18) Boston Celtics - Stephen Zimmerman, Fr., C, UNLV Runnin' Rebels
7'0", 240 lbs - 9.6 ppg, 7.8 rpg, 0.8 apg
Zimmerman is an extremely high-upside player as a seven-footer with three-point range, though he needs to become more consistent and aggressive. Boston has a plethora of picks, so this high-risk, high-reward selection would make sense.
19) Indiana Pacers - Wade Baldwin, So., PG, Vanderbilt Commodores
6'3", 194 lbs - 14.7 ppg, 4.1 apg, 3.9 rpg
A 19-year-old with elite NBA size and a 6'10" wingspan, Baldwin has the poential to become a defensive nightmare for opponents in the NBA. He also has a deadly combination of athleticism and three-point shooting ability.
20) Philadelphia 76ers (via Miami Heat) - Melo Trimble, PG, Maryland Terrapins
6'3", 185 lbs - 15.1 ppg, 6.0 apg, 2.8 rpg
Many think that Trimble is challenging Dunn as the best point guard in the nation, but his NBA scouts aren't has high on him because of his inconsistent shooting and occasional tendancy to turn the ball over at alarming rates. That being said, Trimble is excellent in the pick-and-roll - the staple of all NBA offenses - is a great finisher at the rim, and is great at getting to the foul line. This would be a great value pick for the Sixers.
21) Orlando Magic - Nigel Hayes, Jr., PF, Wisconsin Badgers
6'8", 235 lbs - 15.7 ppg, 6.5 rpg, 3.8 apg
Hayes has been lost in the shuffle with Wisconsin's struggles this year, but there's no deny how good he his as an all-around player. He won't be your first, or even second, scoring option, but Hayes will be able to provide defense and a high basketball IQ off the bench.
22) Boston Celtics (via Dallas Mavericks) - Isaiah Briscoe, Fr. PG/SG, Kentucky Wildcats
6'3", 202 lbs - 10.5 ppg, 5.6 rpg, 2.8 apg
Briscoe is a true slasher at heart. His jumper needs a lot of work and has a tendancy to fade out of games at times, but there are few better prospects at attacking the rim. Another upside pick for Boston, Briscoe is a project.
23) Chicago Bulls - Zhou Qi, C, Xinjiang (International)
7'2", 209 lbs - 17.9 ppg, 10.0 rpg, 1.5 apg
Qi desperately nees to add strength before coming to the NBA, but his size and solid offensive game is enough to have some scouts raving about his potential.
24) Toronto Raptors - Paul Zipser, SF, Bayern Munich (International)
6'8", 210 lbs - 6.6 ppg, 3.2 rpg, 1.3 apg
An athletic playe with NBA size, Zipser is a versatile offense threat and reliable defensive player.
25) Atlanta Hawks - Sviatoslav Mykhailiuk, So., SG, Kansas Jayhawks
6'8", 195 lbs - 6.5 ppg, 1.2 rpg, 0.9 rpg
Mykhailiuk is a pure shooter with size. He's worked hard to become a solid defensive player, but he won't be anything more than a long-range sniper off the bench - something the Hawks have use for.
26) Los Angeles Clippers - Justin Jackson, So., SF, North Carolina Tar Heels
6'8", 193 lbs - 12.8 ppg, 4.1 rpg, 3.4 apg
A long, athletic player that oozes potential on both sides of the floor, Jackson is still growing into his body and likely won't be able to signicantly contribute next year. That being said, he has all of the skills on both sides of the ball to develop into a reliable starter once he adds strength.
27) Philadelphia 76ers (via Oklahoma City Thunder) - Malik Newman, Fr., PG/SG, Mississippi State Bulldogs
6'3", 190 lbs - 13.3 ppg, 3.2 rpg, 2.4 apg
Newman, the No. 6 recruit in the country coming into this season, hasn't lived up to his preseason promise. There's a chance he'll return next season, but his elite athleticism and finishing ability make him an intriguing long-term prospect to Philadelphia.
28) Phoenix Suns (via Cleveland Cavaliers) - Caris LeVert, Sr., PG/SG, Michigan Wolverines 
6'7", 205 lbs - 17.6 ppg, 5.4 rpg, 5.2 apg
LeVert has been extremely productive during his time at Michigan, but his limited athleticism and slim fram raise questions as to how well his style of play will translate to the NBA. 
29) San Antonio Spurs - Malcolm Brogdon, Sr., SG, Virginia Cavaliers
6'5", 215 lbs - 16.6 ppg, 4.5 rpg, 3.1 apg
Brogdon is the most Spurs-esqe prospect since Kawhi Leonard. That's not to say Brogdon has that kind of potential, but his elite basketball IQ and defensive ability, combined with an expansive offensive skill set, make him the perfect fit in San Antonio.
30) Golden State Warriors - Taurean Prince, Sr., SF, Baylor Bears  
6'7", 220 lbs - 15.5 ppg, 5.8 rpg, 3.0 apg
Prince's ceiling is as a high-energy bench guy because of his limited offensive game, but this athleticism will get him on a NBA roster.
Back to the NBA Newsfeed
Related Topics: Clippers News, Skal Labissiere, Nets News, Dragan Bender, Grizzlies News, Jakob Poeltl, Henry Ellenson, Knicks News, Diamond Stone, Trail Blazers News, Timberwolves News, Lakers News, Warriors News, Cavs News, Bulls News, Pistons News, Raptors News, Buddy Hield, Jamal Murray, Kings News, Kris Dunn, Hawks News, Mavs News, Nuggets News, Pacers News, Pelicans News, Jazz News, Wizards News, Magic News, Sixers News, Celtics News, Suns News, Cheick Diallo, Bucks News, NBA News, Justin Jackson, Spurs News, Jaylen Brown, Denzel Valentine, Hornets News, Brandon Ingram, Ben Simmons, Thunder News, Rockets News, Heat News, Melo Trimble