We're already past the halfway-point of the NBA season as we near the All-Star break, so it's time to look at who have been the most and most impactful players in the league so far this year. Here's our mid-season MVP, Defensive Player of the Year, Coach of the Year, Rookie of the Year, Most Improved Player, Sixth Man of the Year, and All-NBA first team selections:
MVP: Russell Westbrook, Oklahoma City Thunder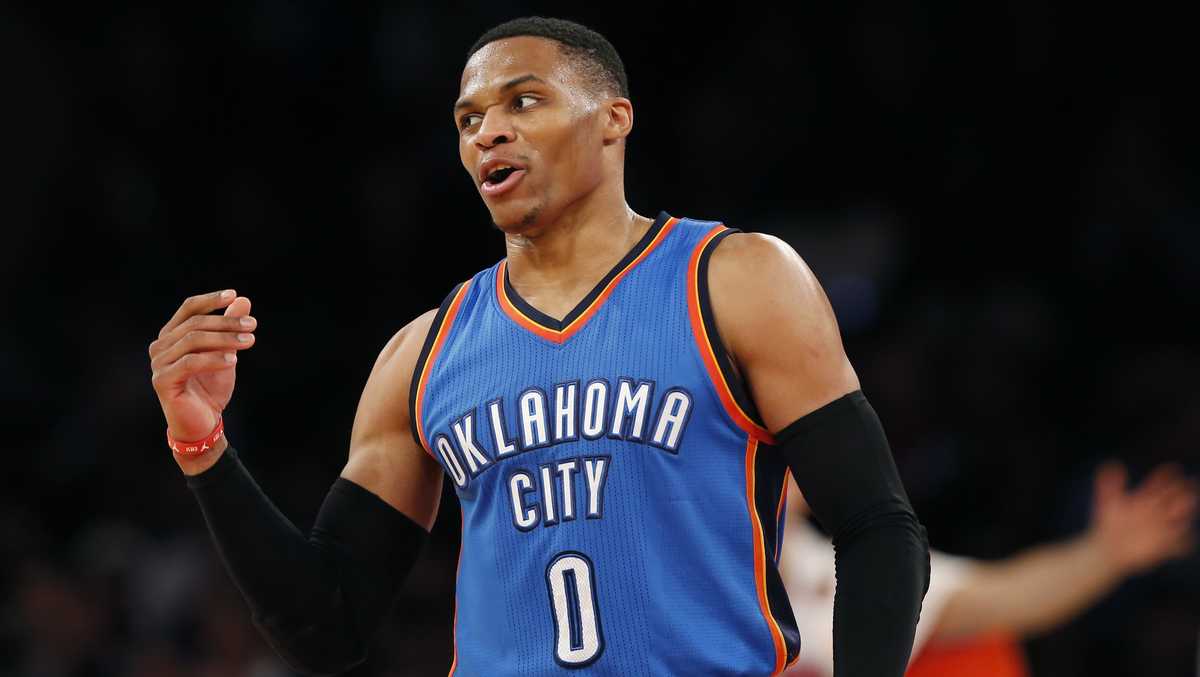 Westbrook spoiled us with his triple-double streak to the point now where it feels like he didn't have a great game if he doesn't have one - and that is absolutely not the case. Westbrook already has 24 triple-doubles on the season and is still averaging a triple-double per game (30.8 points, 10.2 assists, 10.6 rebounds), trying to become just the second person in NBA history to accomplish that feat. He carries a flawed Thunder team every night with amazing consistency.
You can make a very real case with Harden because of his absurd numbers and how much better the Rockets are this year, but as long as Westbrook is accomplishing the historic feat of averaging a triple-double, it gives him the edge.
Defensive Player of the Year: Draymond Green, Golden State Warriors
Green gets the nod over Kawhi Leonard because Green's versatility and ability to guard every position on the court is what makes Golden State's system work. He's in the top 25 in both steal and block percentage among players with at least 1,000 minutes, he's averaging career highs in steals (2.0 per game) and blocks (1.4). It will be a stunner if anyone else wins this award.
Coach of the Year: Mike D'Antoni, Houston Rockets
Speaking of stunner, how about those Rockets? After a dismal year last year, D'Antoni has taken over and surprisingly taken the Rockets to a 35-16 record, competing directly with the Warriors and Spurs at the top of the Western Conference. His decision to move James Harden to point guard can be pointed to as the single best coaching decision of the season.
Rookie of the Year: Joel Embiid, Philadelphia 76ers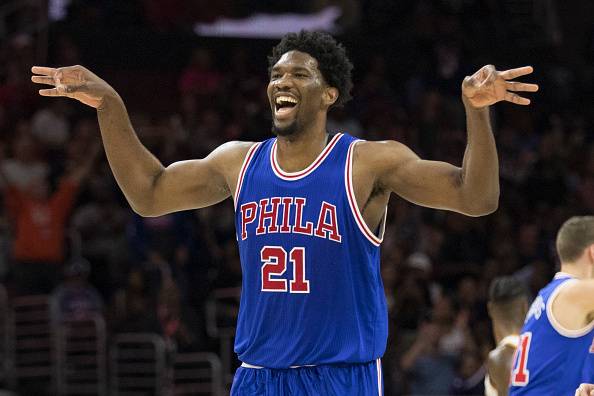 Even on a minutes restriction, Embiid has taken the league by storm and is clearly the frontrunner in the Rookie of the Year race - so much so that it's pretty much become a one-man race. He's averaging 20.2 points, 7.8 rebounds and 2.5 blocks in just 25.4 minutes per game. And, ​since 1973–74 — the season that blocks were first officially recorded in the NBA — no player has ever put up numbers like the 38.8 points, 15.3 rebounds, and 4.8 blocks that Embiid currently averages per 100 possessions.
Most Improved Player: Giannis Antetokounmpo, Milwaukee Bucks
The Greek Freak was already one of the league's better players, but his year he took that jump to become a superstar. Here are his averages last year against his averages this year:
2015-16: 16.9 ppg, 7.7 rpg, 4.3 apg, 1.2 spg, 1.4 bpg
2016-17: 23.4 ppg, 8.7 rpg, 5.5 apg, 1.8 spg, 2.0 bpg
He's become one of the best five players in the entire league, giving the Bucks a real franchise player to build around.
Sixth Man of the Year: Eric Gordon, Houston Rockets
Gordon has resurrected his career coming off the bench in Houston, averaging 17.3 points and 2.8 assists in 30.5 minutes per game. He carries the load when Harden isn't on the floor.
All-NBA First Team: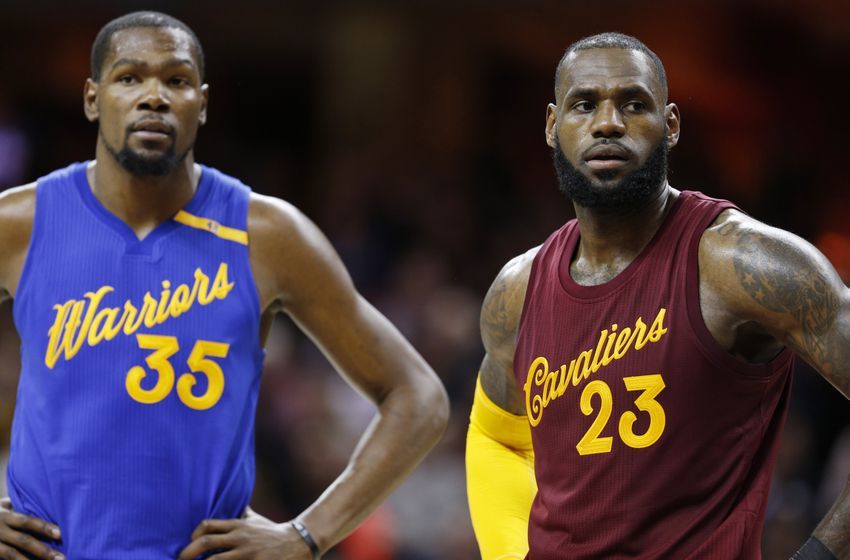 G Russell Westbrook (OKC) - 30.2 ppg, 10.2 apg, 10.6 rpg
G James Harden (HOU) - 28.8 ppg, 11.5 apg, 8.2 rpg
F LeBron James (CLE) - 25.7 ppg, 8.5 apg, 8.0 rpg
F Kevin Durant (GS) - 26.3 ppg, 4.7 apg, 8.4 rpg
C DeMarcus Cousins (SAC) - 28.1 ppg, 10.5 rpg, 1.4 bpg
Back to the NBA Newsfeed
Related Topics: Eric Gordon, Draymond Green, Bucks News, 76ers News, Giannis Antetokounmpo, Mike D'Antoni, Russell Westbrook, Warriors News, Thunder News, Rockets News, NBA News, Joel Embiid