The 2017 NBA Combine wrapped up on Sunday as most of the top prospects in the NBA Draft went through team interviews, athletic & medical testing and some five-on-five scrimmages. A number of top prospects did not attend, but several others helped themselves with their performances. Others, well, were not as fortunate. Here are the biggest winners from the combine:
WINNERS
Frank Jackson, PG/SG, Duke Blue Devils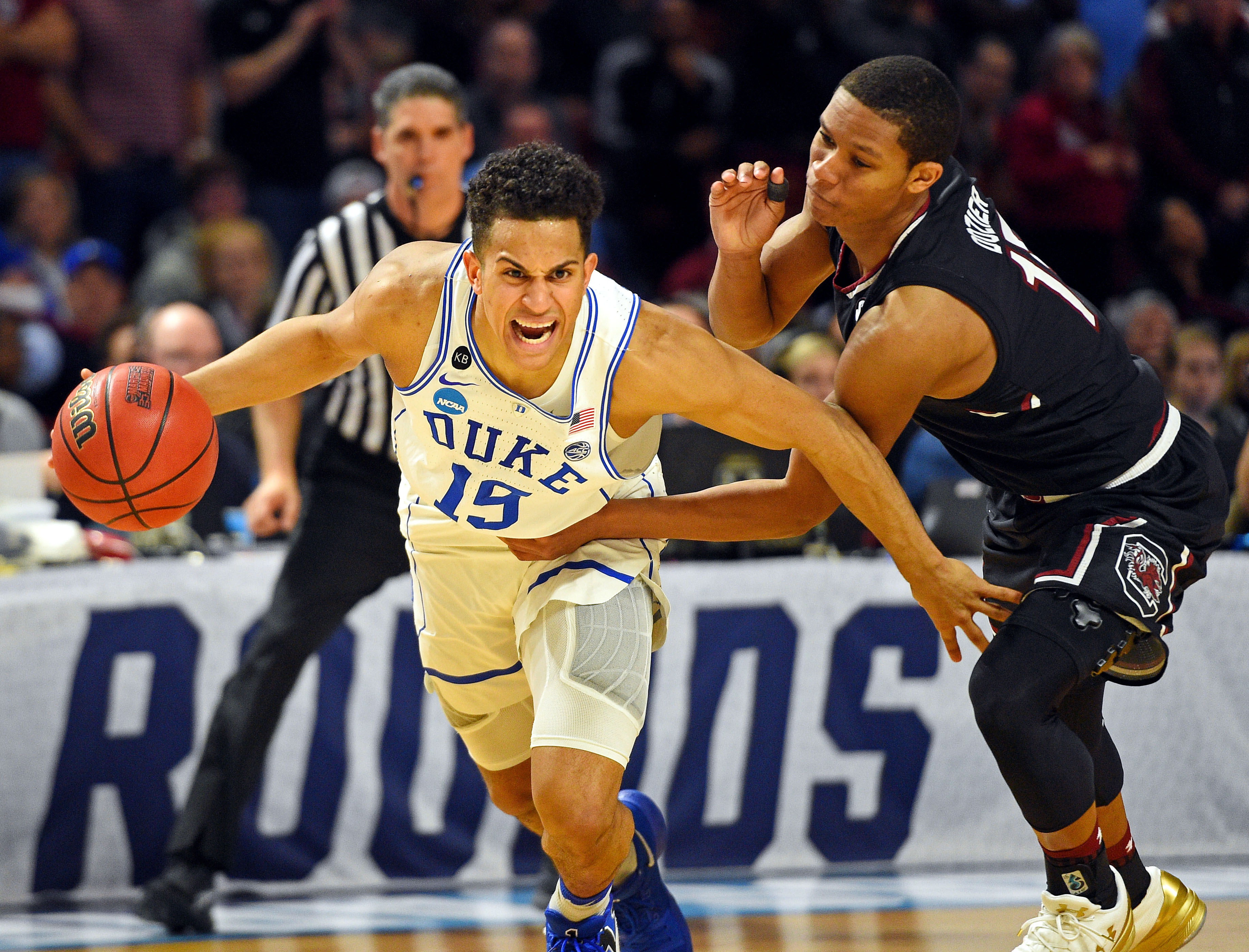 The first of two Duke players on the winners list, Jackson played so well in the five-on-five scrimmages that he decided to stay in the draft and sign with an agent following the first of two scrimmage days. He did well in the athletic testing and that translated onto the court, where he was virtually unguardable on the offensive end. Jackson was able to get into the lane whenever he wanted as the more wide-open NBA game clearly fit his playing style better than the college game. In a point guard-heavy draft, Jackson moved from a mid-second round pick to an early-second or even late-first round selection.
Harry Giles, PF, Duke Blue Devils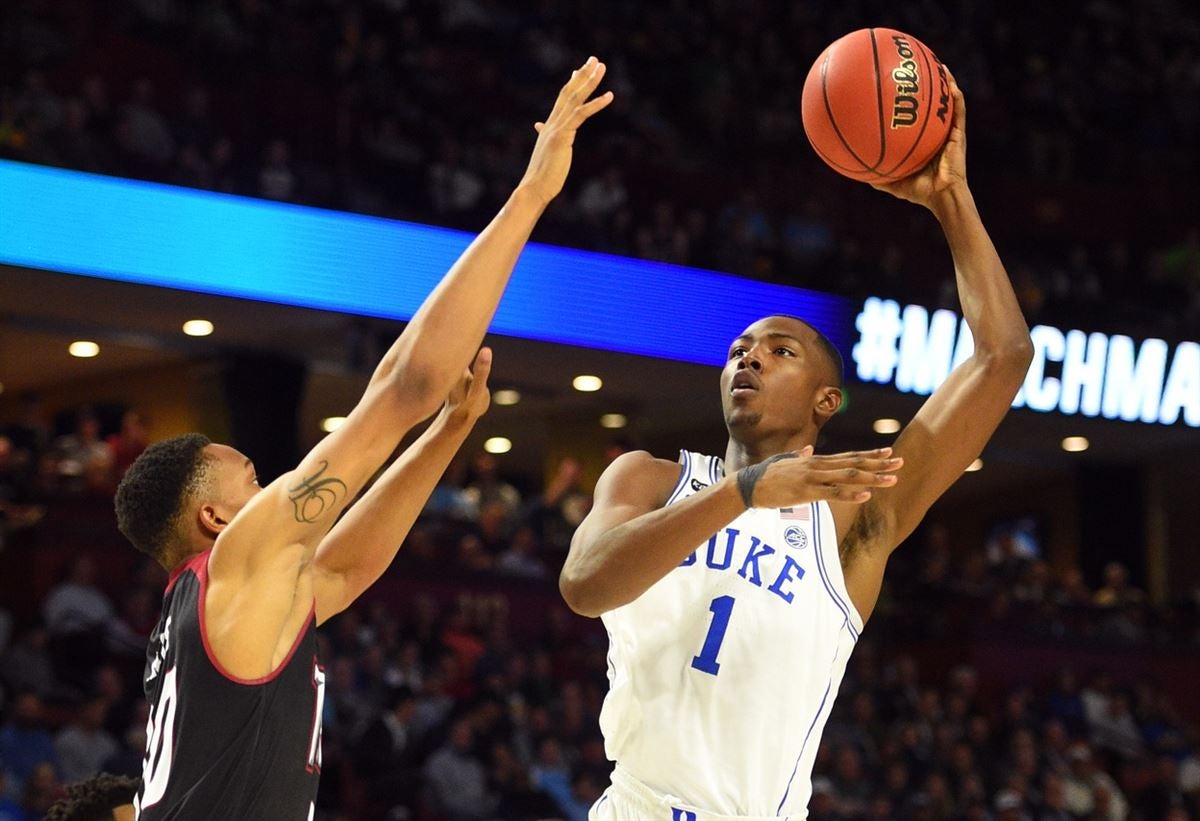 Giles didn't participate in the scrimmages due to his past knee issues, but measured very well and didn't show many limitations in the athletic testing. His medical reports are obviously the biggest impactor on his draft stock, but if those come back well, ESPN's Chad Ford thinks he could be a top-10 prospect.
I talked to a number of NBA executives who said if he's totally cleared by their medical staff, he could move in the Nos. 5-10 range of the draft.
"He's the best prospect in the entire draft if he can fully recover and stay healthy," one NBA executive said. "He's just a freaky talent."
Giles was the No. 1 overall prospect in this freshman class coming out of high school, though he wasn't able to produce consistently at Duke after tearing both ACLs in high school and undergoing three knee surgeries. I don't think he'll go in the top 10, but given the lack to good big men prospects in the draft, he could go late in the lottery.
Hamidou Diallo, PG, Kentucky Wildcats
Diallo, who didn't play this season after enrolling at Kentucky in January, went into the combine with a rumored first-round guarantee from the Brooklyn Nets. Now, he may not last that long.
The 6-foot-5 guard is known for his freakish athleticism, but his testing was off the charts. Diallo's 44.5-inch vertical was one of the biggest talking points to come out of the combine, and now teams see him as a high-upside pick that could creep into the late teens.
De'Aaron Fox, PG, Kentucky Wildcats
Fox didn't go through full athletic testing or play in the scrimmages and he weighed in below 170 lbs. So, why is he a winner? After interviewing with several teams, he has now become a consensus top-five pick. Teams already loved what they saw from Fox on tape, particularly in March, and fell more in love with him after meeting with him. It looks like he'll be the third point guard off the board after Markelle Fultz and Lonzo Ball.
Donovan Mitchell, SG/PG, Louisville Cardinals
NBA teams were very concerned about Mitchell's size going into the combine. He stands just 6-foot-3, which is usually too small for shooting guards and Mitchell was largely ineffective (and generally uncomfortable) when running point at Louisville. However, his wingspan measured out to be 6-foot-10, giving him the ability to guard opposing shooting guards. That quieted a lot of the doubts around him.
Omer Yurtseven, C, NC State Wolfpack
Another prospect who will benefit from the lack of quality big men in the class, Yurtseven was arguably the most dominant player in the five-on-five scrimmages. He started the year as a first round lock, but a bad freshman year at NC State (largely due to poor coaching and underutilization) had dropped him to a second round prospect. In the scrimmages, he showed the post skill and athleticism that made him a first-rounder early in the process. Yurtseven may sneak into the back end of the first round (Spurs, anyone?), but guaranteed he'll at least be an early second round selection.
Follow our NBA news page for all the latest NBA Draft news and rumors!
Back to the NBA Newsfeed
Related Topics: 2017 NBA Combine, Moe Wagner, Omer Yurtseven, Harry Giles, Donovan Mitchell, Dillon Brooks, P.J. Dozier, De'Aaron Fox, Frank Jackson, NBA News, Hamidou Diallo, Melo Trimble