NBA Free Agency is underway, with Gordon Hayward and most of the top free agents agreeing to deals. While the big fish are off the market, there are still several notable players who can help out teams still on the market. So who are the best NBA free agents still unsigned? 
We did include some players who are expected to return to their teams, but all eight players don't have contracts yet. The list below is in alphabetical order. With that in mind, here are the eight best NBA free agents who have yet to agree to a new deal. 
Kentavious Caldwell-Pope, Detroit Pistons
The Brooklyn Nets and Sacramento Kings were both teams that were rumored earlier to be options for Caldwell-Pope. But the Kings don't have the cap space anymore for a max offer and the Nets haven't shown much interest. They've instead targeted Otto Porter. So unless something changes, expect Caldwell-Pope to end up back on the Pistons. He put up 13.8 points per game last year. 
Pau Gasol, San Antonio Spurs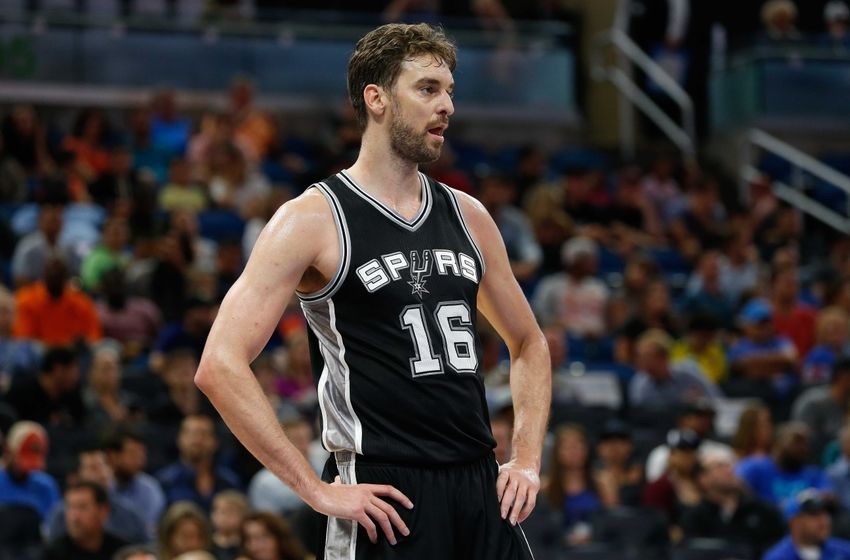 Gasol opted out of his deal with the Spurs and yet there's been no interest in him so far. The reason is simple: he'll be back with the Spurs next year. The exact monetary amount is unclear, but expect Gasol to re-sign with the Spurs after they figure out the rest of their roster. That includes restricted free agent Jonathon Simmons, who just missed this list. 
Rudy Gay, Sacramento Kings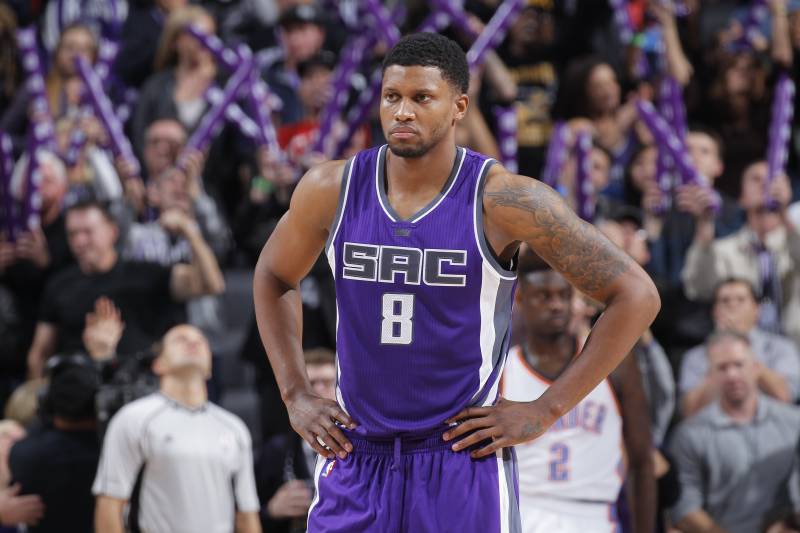 Coming off a season-ending injury, Gay won't have the same demand he could have had. But, there's still interest and Gay was playing well before his injury. He won't be back with the rebuilding Kings and teams like the Thunder have shown interest. Although he's never been an efficient player, Gay was averaging 18.7 points and shooting 45 percent before going down. The Heat could be another option now that they missed on Hayward. 
C.J. Miles, Indiana Pacers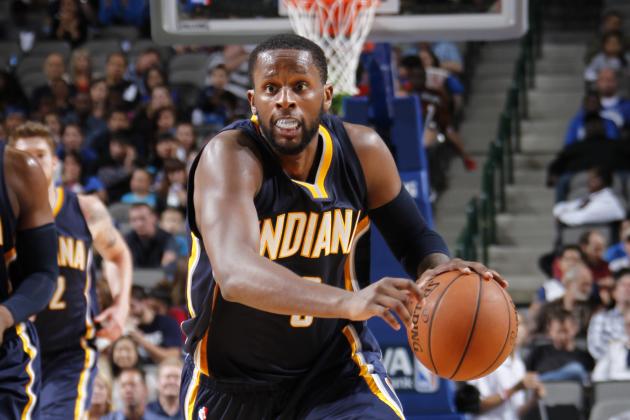 After shooting above 40 percent from 3-point range last year, it's a bit of a surprise the market hasn't been as busy for a 3-and-D type in Miles. There's been some buzz about a sign-and-trade, with the Timberwolves a team interested. But that's been it for the most part. Still, with Danilo Gallinari and Hayward off the market, Miles should get plenty of interest. It's highly unlikely he'll be back with the Pacers next year. 
Connect With Chat Sports:
Chat Sports Tumblr
Follow Chat Sports on Instagram
Chat Sports Content Jobs on Zip Recruiter
Nerlens Noel, Dallas Mavericks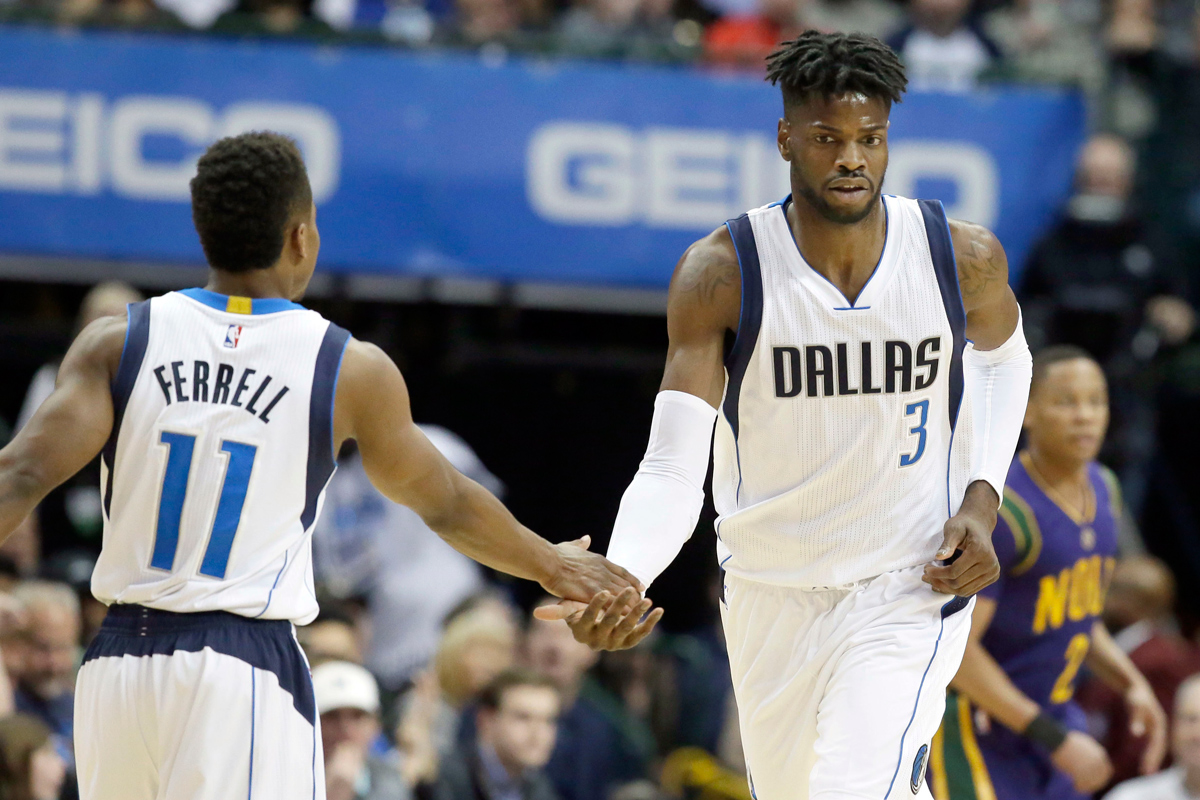 The Atlanta Hawks have shown some interest in adding Noel, but it would be a major surprise if he wasn't back with Dallas. The Mavs traded some picks for him for a reason and they envision him as a long-term piece. Plus, he's a restricted free agent and the Mavs can match any offer he gets. Noel can explore his market and get the Mavs to pay him more, but he'll be back in Dallas next year. 
Dirk Nowitzki, Dallas Mavericks
Just like the player right ahead of him on this list, Dirk isn't going anywhere. He's a Mav for life and whatever money the Mavs have left over to give him, Dirk will likely get. 
Kelly Olynyk, Boston Celtics
One of the victims of the Celtics' need for cap space to add Hayward, Olynyk is no longer a restricted free agent. He's free to sign with any team and there's a real market for him. Teams like the Hawks, Nets, Pacers, Kings and Jazz are all interested. Olynyk probably won't get Mozgov money, but as the top UFA center, he's going to get paid. 
Derrick Rose, New York Knicks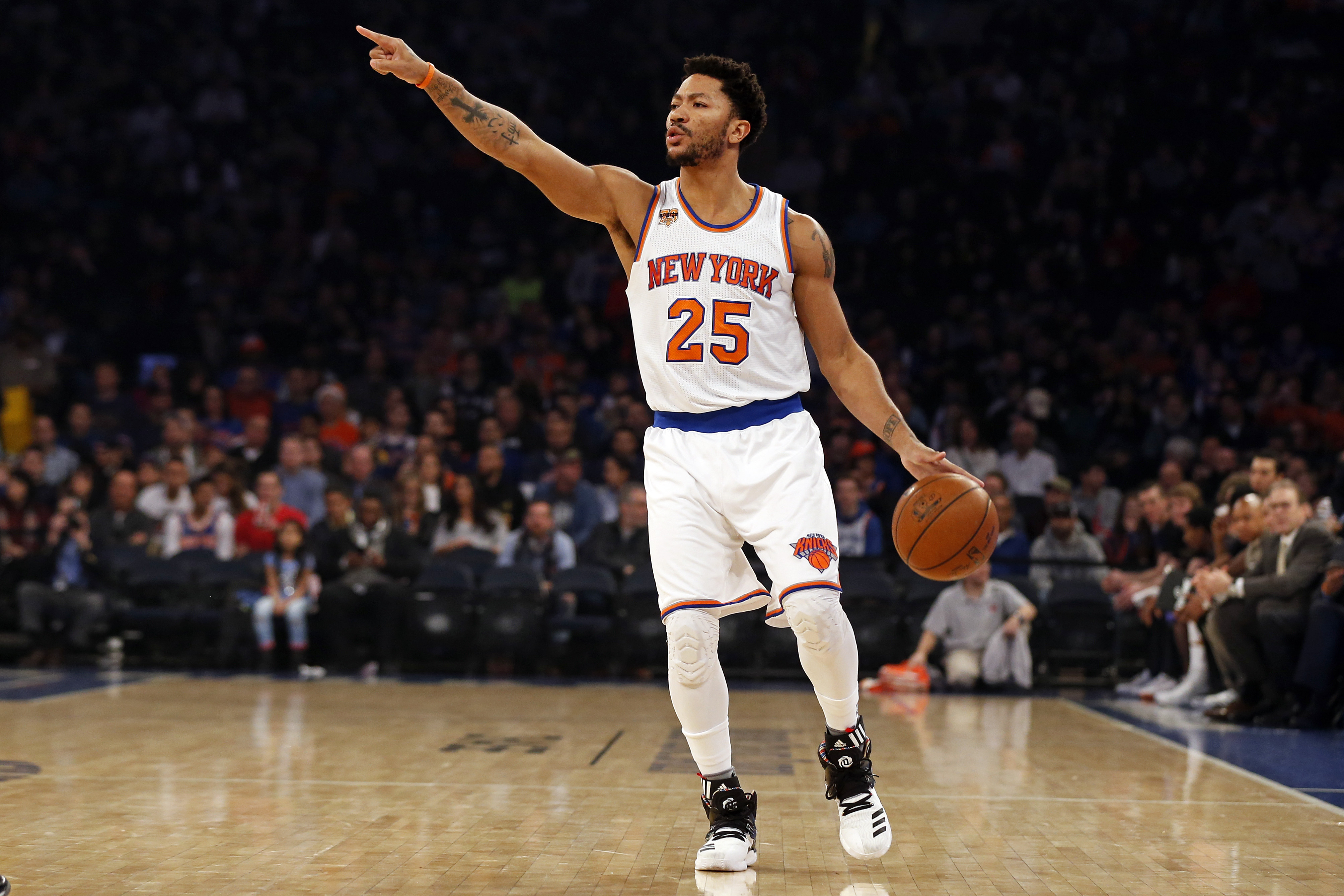 Rose is by no means the same player he was in his prime in Chicago. Injuries have sapped him of his MVP-caliber ability and he's still a poor 3-point shooter. But he's a big name and did put up 18 points per game last year. Rose can still contribute at least as a below-average starting point guard and he'll find a new team. The Bucks are one team interested in his services and the Knicks might target a cheaper option. 
Check out our NBA page for all the latest NBA Rumors or download the Chat Sports App!
Back to the NBA Newsfeed
Related Topics: NBA Rumors Roundup, Nerlens Noel, C.J. Miles, NBA Free Agency News, Kentavious Caldwell-Pope, NBA Free Agency, Rudy Gay, Derrick Rose, NBA Free Agency Rumors, Kelly Olynyk, Dirk Nowitzki, NBA Rumors, Pau Gasol